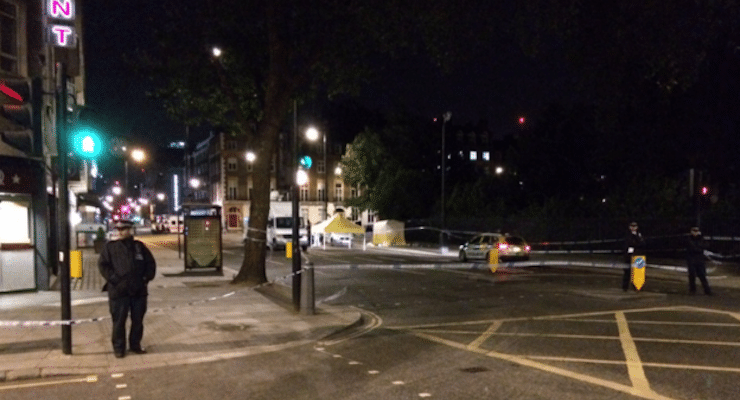 Officials said a Norwegian man of Somali descent who killed one American woman and injured five others in London was "not motivated by terrorism." The stabbing attack occurred in London's Russell Square and the 19-year-old was arrested after the incident, authorities said.
Police officials described the attack as "random" and revealed the suspect emigrated from Norway to the United Kingdom in 2002 at about five years old.
"So far we have found no evidence of radicalization that would suggest the man in our custody is in any way motivated by terrorism," Metropolitan Police Assistant Commissioner Mark Rowley, Britain's most senior counterterrorism official said at a press conference. Mr. Rowley said the investigation indicates the attacker had "mental health issues" and "selected [victims] at random."
Metropolitan Commissioner Sir Bernard Hogan-Howe said law enforcement's "swift response undoubtedly helped to prevent more people from getting injured."
While the woman who died was a 60-year-old American, the five injured people were British, American, Israeli and Australian. None of the injured victims had life-threatening injuries. Two remain in a hospital, while three others have been discharged.
"Our thoughts are with the victims and the families of those killed or injured in last night's attack in London," State Department Deputy Spokesman Mark Toner said in a statement.