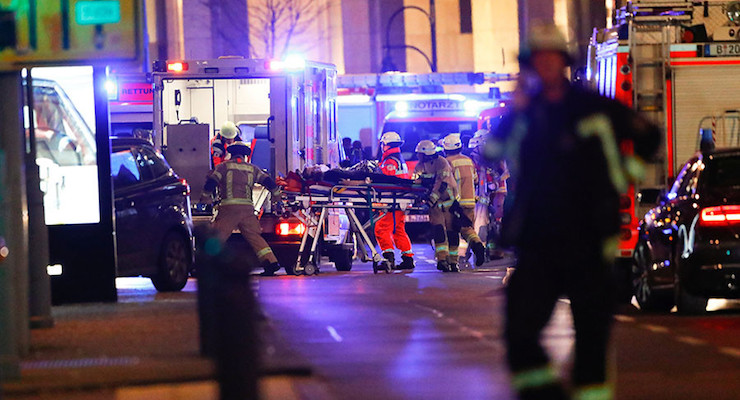 The Islamic State has claimed responsibility for the apparent Islamic terrorist who plowed into a Christmas market in western Berlin killing 12 and injuring 50 others. After releasing a prior suspect for lack of evidence, officials say a temporary-stay permit for a Tunisian national was found inside the cab of the truck.
Now, a manhunt is underway for a Tunisian man who Islamic State (ISIS) referred to as a "solider" of the caliphate. A wanted notice, which names Anis Amri, a Tunisian national born in the town of Ghaza, says the man should be considered armed and dangerous.
The European arrest warrant from Germany obtained by The Associated Press, indicates he has at times used six different aliases and three different nationalities. It lists multiple aliases, most of which are variants of his name, and Egyptian and Lebanese citizenship as well. A senior German security official told the Associated Press the man had been considered a possible terror threat by authorities.
The interior minister of North Rhine-Westphalia state, Ralf Jaeger, says "security agencies exchanged information about this person in the joint counter-terrorism center, the last time in November."
According to reports in the German media, the suspect applied for asylum in April and may have been injured in a struggle with the truck's original driver, who was killed. German authorities say they rejected the man's asylum request in July.