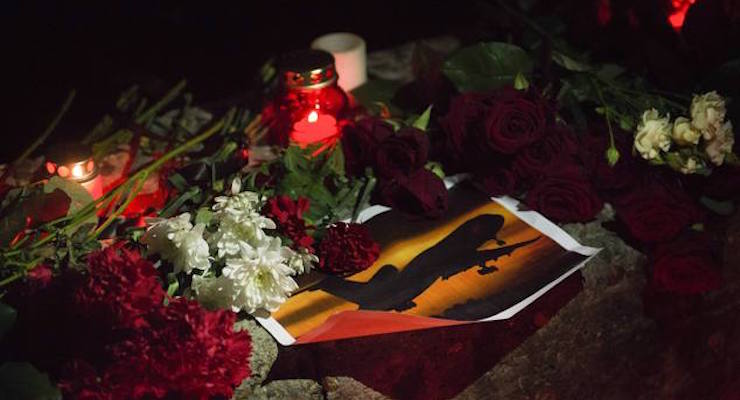 Officials are not ruling out terrorism as a potential cause in the downing of a TU-154 Russian Defense Ministry plan, Tsarizm.com reported.
The Tu-154 Russian Defense Ministry plane fell after seven minutes after taking off from the airport of Adler. Its destination was the Russian military base in Syria.
On board the aircraft were 84 passengers and eight crew members-soldiers, artists, singers. The dance ensemble of the Alexandrov, nine journalists of federal TV channels, as well as a philanthropist Elizabeth Glinka, known as Dr. Lisa, were also aboard.
"There were soldiers on board of Tu-154, and the aircraft was flying to congratulate the New Year to VKS-The Russian Aerospace Forces based in Khmeimim "(Syria), said the Russian Defense Ministry.
Russian President Vladimir Putin announced that 26 December will be a national mourning day in the country. An investigation into the disaster is ongoing, but experts confirmed that weather issues and terror were less likely to be the cause. Russian expert in the field of aerospace, Vadim Lukashevich, Sunday afternoon declared to the BBC, that a terrorist attack can not be excluded because the investigation does not have enough information so far.
"It is too early to speak about any specific causes of the disaster, but for sure, we can not exclude the possibility of an explosion on board. However, if it turns out that the wreckages lay on a large area, it will mean that the destruction of the Tu-154 started in the air," he said.