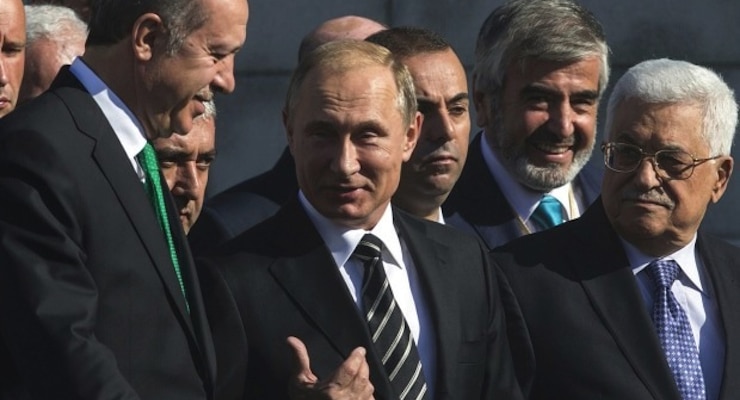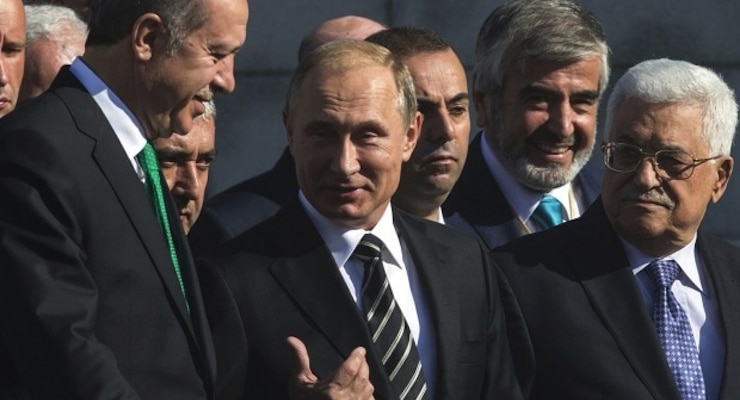 Russia and Turkey have agreed on the terms of a ceasefire deal in Syria and hope to put the plan into effect by midnight, Turkey's state-run Anadolu Agency reported. A source familiar with the negotiations said "terrorist organizations" will be excluded from the deal.
The two nations back opposing sides of the ongoing civil war in Syria, which has claimed the lives of several hundred thousand people. Turkey–as well as the U.S.–has supported factions of the Syrian rebels, many of which have ties to Sunni radical groups, while Russia has used its air forces to help Shiite Syrian President Bashar al-Assad. Earlier this month, Turkey and Russia negotiated a ceasefire in rebel-held Aleppo to allow civilians to evacuate and, if the new ceasefire holds, peace talks would likely take place in Kazakhstan in mid-January.
Turkish President Recep Tayyip Erdoğan expressed a desire to involve fellow-Sunni nations Saudi Arabia and Qatar in the peace talks, a proposal wholeheartedly rejected by Shiite Iran. The regime in Tehran is an Assad ally that has also been involved in peace negotiations. Saudi Arabia and Qatar have worked with Turkey to support Sunni rebel groups fighting against Assad.
Turkey's foreign minister also said Wednesday that a peaceful solution could not involve Assad. The last round of United Nations-sanctioned peace talks ended in April, after a tenuous cease-fire brokered by the United States and Russia fell apart.