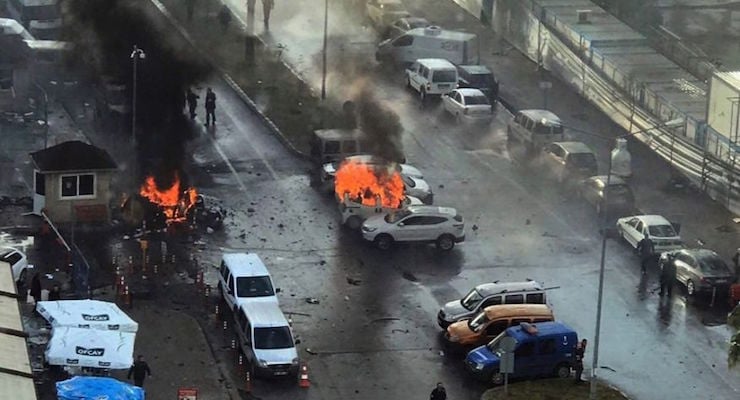 DEVELOPING – A car bomb exploded outside a courthouse in Izmir, Turkey on Thursday wounding at least 10 people and killing 2. Police told local media that one of three attackers was on the loose.
District Mayor Hasan Karadag told NTV television that the other two attackers were shot and killed by police in the coastal city located in western Turkey. The wanted suspect escaped wearing a black coat and a white beret, according to local media reports.
The attack comes as Turkey remains on edge following a string of terror attacks in recent months, including the mass shooting at a prominent Istanbul nightclub during New Year's celebrations. According to officials who spoke to the Associated Press, the police are closing in on the gunman who killed 39 people at the club.
The Islamic State terror group claimed responsibility for Sunday's attack.