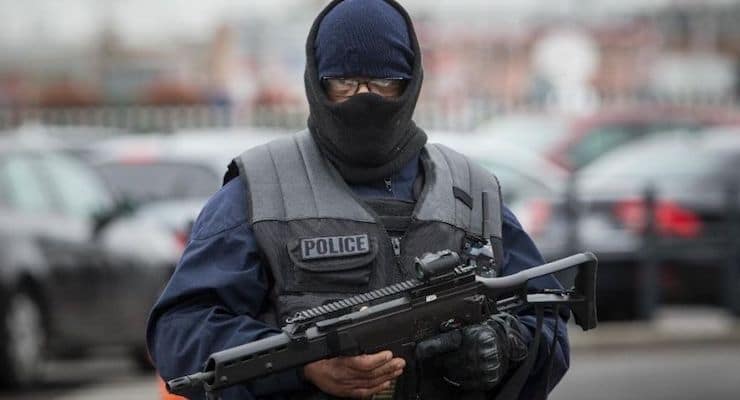 A man previously suspected of Islamic extremism was gunned down at the Paris Orly airport on Saturday after trying to wrestle away a soldier's weapon. Prosecutors said the house of the 39-year-old man, who reports have identified as Ziyed Ben Belgacem, was among many searched in November 2015 following the ISIS-led Paris attacks that killed 130 people.
A French official connected to the investigation confirmed reports identifying the attacker.
French Defense Minister Jean-Yves Le Drian said the attacker assaulted three Air Force soldiers patrolling the airport, but one managed to hold on to her rifle and the two soldiers she was with opened fire.
The prosecutor's office said its anti-terrorism division was handling the investigation and the attacker's father and brother have been taken into custody for questioning. Interior Minister Bruno Le Roux said law enforcement have linked the suspected Islamic terrorist to a carjacking that occurred in a northern Paris suburb roughly 90 minutes before the attack.
Officials at the airport said flights to and from Orly were being redirected to Charles de Gaulle airport.
French President François Hollande said Saturday's attack is a reminder that France's policy of having military patrols guarding public sites "is essential," and that the nation "must remain extremely vigilant." The president has found himself in a real race in the upcoming French presidential election in April and May. Under his leadership, France has led in scores of Muslim refugees, several of which have been connected to the resettlement program.