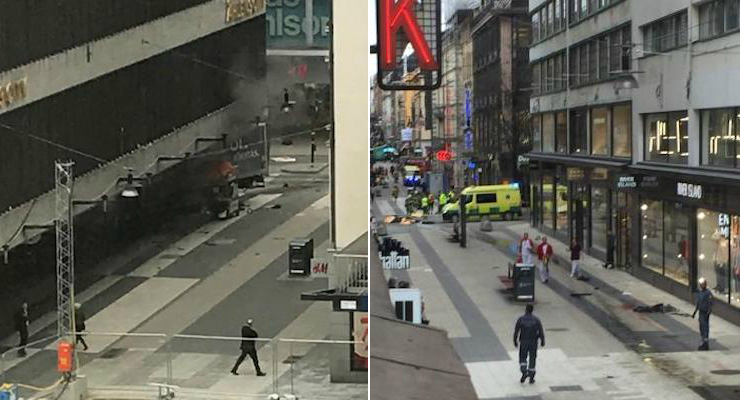 Prime Minister Stefan Lofven said a truck plowing into a crowd on a shopping street before crashing into a department store in Stockholm, Sweden is "a terror attack." The attack killed at least 2 people and injuring several others on Friday.
"The government is informed and doing everything to help authorities with it," he said during a press conference.
Broadcaster SVT reported at least 5 people were killed in the attack, but People's Pundit Daily could not immediately confirm that number with police officials. Swedish radio said at least three people have died.
Europe has been plagued by a series of truck plowing attacks in populated areas, which bare all the hallmarks of Islamic terrorism.
In July 2016, Mohamed Lahouiaej Bouhlel plowed a truck into a crowd celebrating Bastille Day at a waterfront promenade in the French tourist hotspot of Nice, killing 86 people. The Islamic State terror group claimed responsibility.
In December, a truck in Berlin smashed through a Christmas market, killing 12 people.
Just over two weeks ago in London, another driver with ties to radical Islam crashed a rented SUV into a crowd on Westminster Bridge before attacking an officer on the grounds of Parliament. The officer died and a fifth victim died Friday; a Romanian woman who fell into the river below. Dozens of other people were wounded. The killer, Khalid Masood, was shot dead at Parliament.