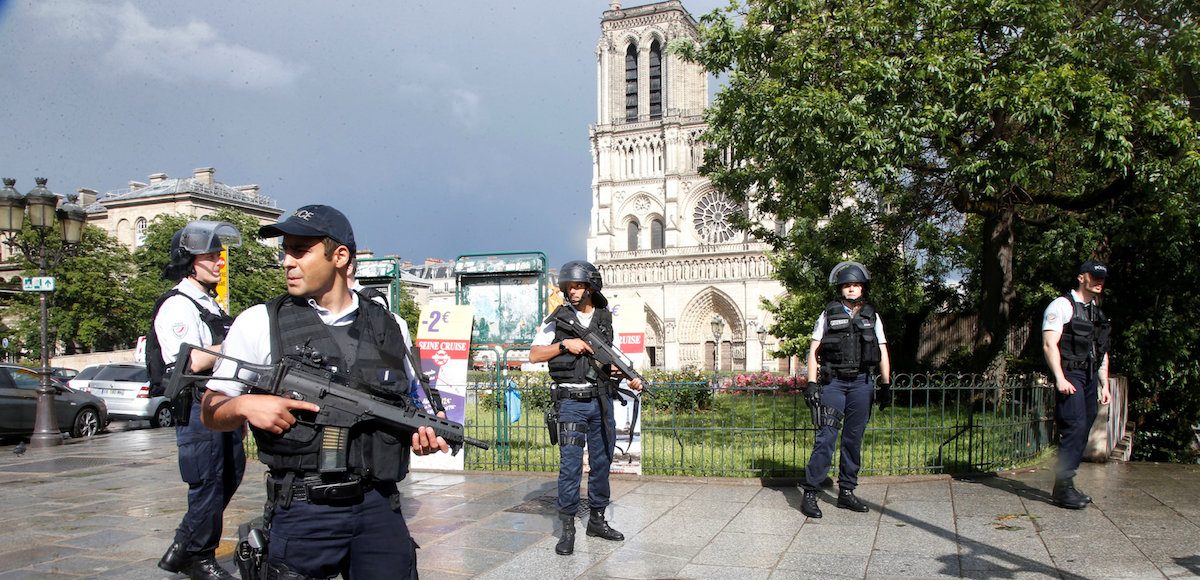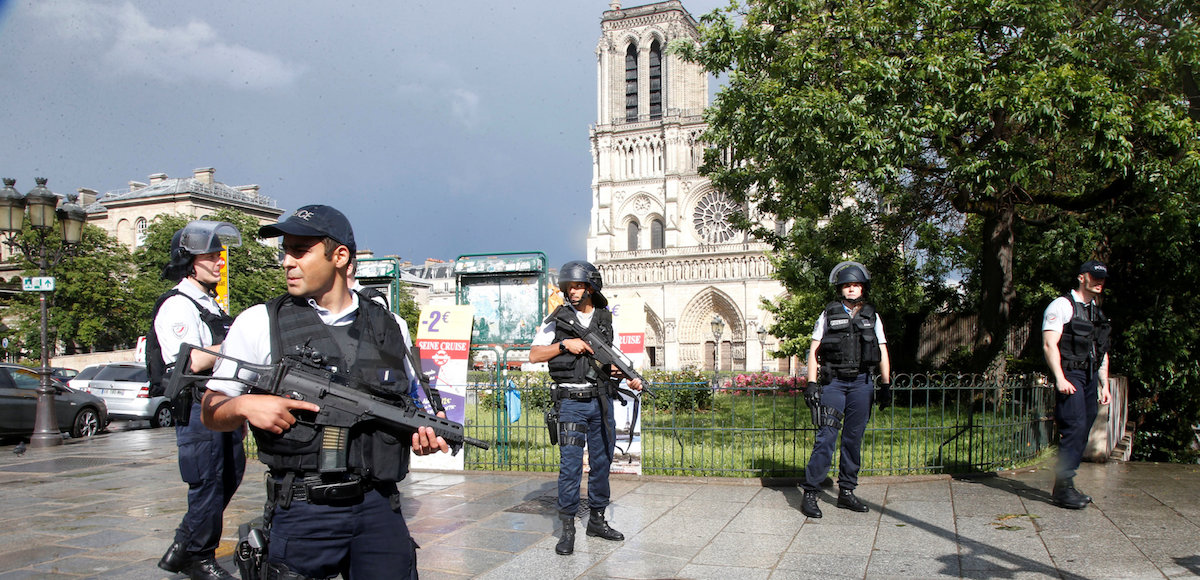 The man shot and killed on Tuesday outside Notre Dame Cathedral in Paris, France, was armed with a hammer and shouted "this is for Syria." He wounded a policeman before other officers neutralized the threat at one of France's most famous tourist sites.
Interior Minister Gerard Collomb said the attacker was carrying the identification card of an Algerian student. The Gothic cathedral went into lockdown with nearly 1,000 tourists and worshippers inside. The Paris prosecutor's office launched a counter-terrorism investigation into the attack, which is the first since President Emmanuel Macron defeated terror hardliner Marine Le Pen last month.
It comes days before the first round of a parliamentary election in France on Sunday. A second round will be held on June 18.
The attacks also comes just three days after three Islamic terrorists, one an asylum-seeker from Pakistan known to authorities, plowed into innocent people on London Bridge before stabbing others in the street in nearby bars.
They killed 7 people and wounded 48. That attack followed a suicide bombing in Manchester, England, which killed 22 people, including young girls and children. Snap elections will take place on Thursday in the United Kingdom (UK).
"This happens nearly every week now. I just hope it has nothing to do with the election," David Stoklo, an American visitor to Paris, told Reuters TV.
Mr. Macron's rivals argue he is a weak national security leader and it is way too early to tell if the attack would have any impact on the outcome of the two-round parliamentary election. A poll published earlier on Tuesday showed Macron's new Republic on the Move party heading for a landslide win.