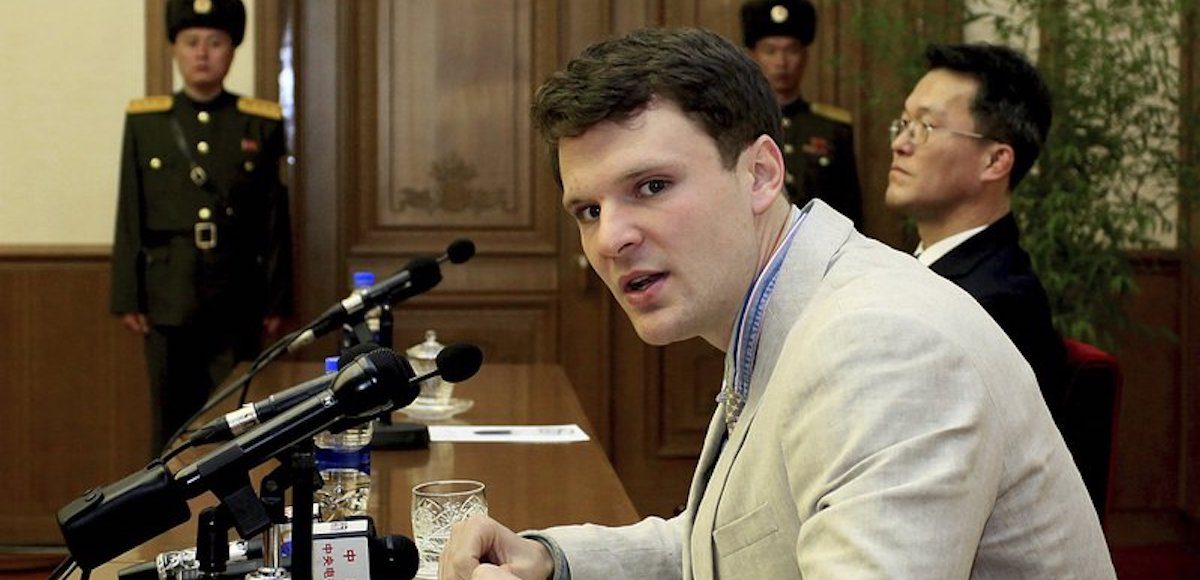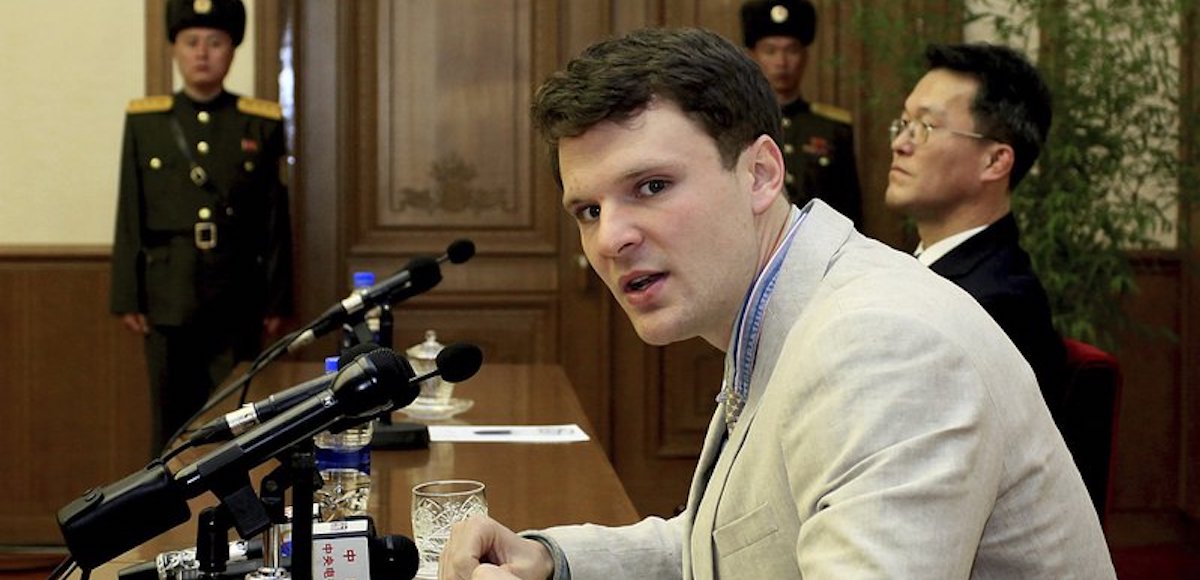 Secretary of State Rex Tillerson said "at the direction of the president" his department secured the release of U.S. student Otto Warmbier, a 22-year-old imprisoned in North Korea. The secretary's statement insinuates the White House was directly involved in the release, which comes as Dennis Rodman visits Pyongyang.
"At the direction of the President, the Department of State has secured the release of Otto Warmbier from North Korea," Tillerson said in a statement. "Mr. Warmbier is en route to the U.S. where he will be reunited with his family."
The statement declined to give further details and made no mention of the visit by Rodman, adding only that the State Department is continuing "to have discussions" with North Korea about the release of other American citizens who are still imprisoned by the rogue regimes. Warmbier's health is reportedly in very poor condition.
Rodman had previously said he did not plan to raise the fate of the Americans while he was in North Korea, but as he landed said he was there to further "mutual" interests he and the President shared.
Warmbier was serving as 15-year hard labor prison term after he was accused and confessed to "a crime "pursuant to the U.S. government's hostile policy toward (the North), in a bid to impair the unity of its people after entering it as a tourist."
In a statement made before his trial, Warmbier told [willingly or not] reporters in Pyongyang he was offered a used car worth $10,000 if he could get a propaganda banner. He said he was also told that if he was detained and didn't return, $200,000 would be paid to his mother in the form of a charitable donation.