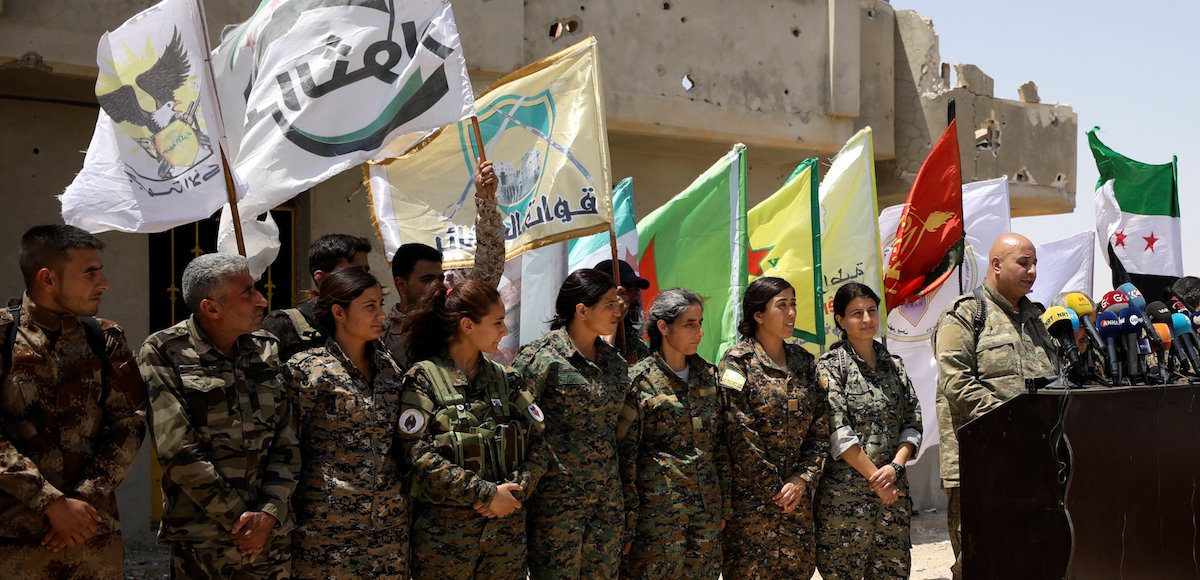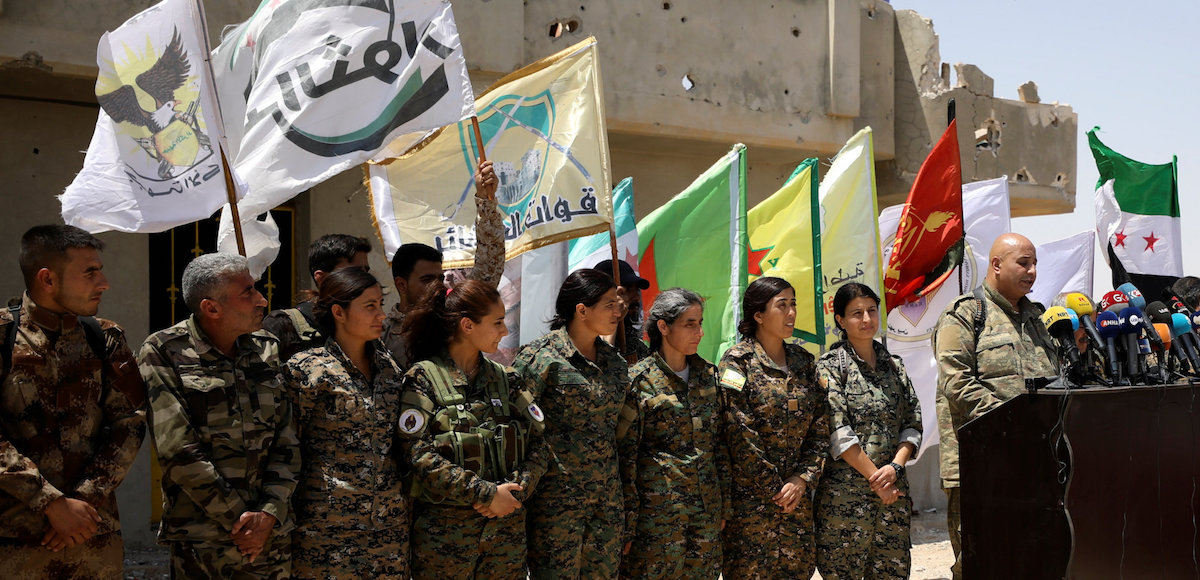 Brigadier Gen. Talal Sillo said Raqqa, "the capital of terrorism" and Islamic State (ISIS), has fallen to the U.S.-backed Syrian Democratic Forces (SDF).
He told the Associated Press (AP) that fighting in the city has come to an end and that a formal declaration should be expected soon.
A U.S. Pentagon spokesperson told People's Pundit Daily (PPD) that they assess roughly 90% of the former ISIS stronghold and capital of the Islamic caliphate has been recaptured, though some fighting continues. The officials also said that U.S. airstrikes had been pounding ISIS' positions over the last 24 hours.
Islamic State militants chose a stadium in Raqqa to make their last stand on Tuesday as U.S. backed, Kurdish-led forces closed in on their position. That same stadium had been used as a prison by the Islamic State army and frequently hosted gruesome executions.
It was their last real choice after a hospital that served as the ISIS command center fell earlier in the day. As estimated 22 militants were killed on the assault on the hospital.
With a new U.S. president at the helm, the SDF launched an offensive on Raqqa and other remaining ISIS strongholds in June. The loss of the self-proclaimed caliphate's capital on the banks of the Euphrates River is a major blow to the militant terror army, which lost Mosul in Iraq a few months ago.
Under the Trump Administration, the Kurdish and other opposition fighters have been given more leeway, even as the President put an end to convert operations by the Central Intelligence Agency (CIA) in Syria.