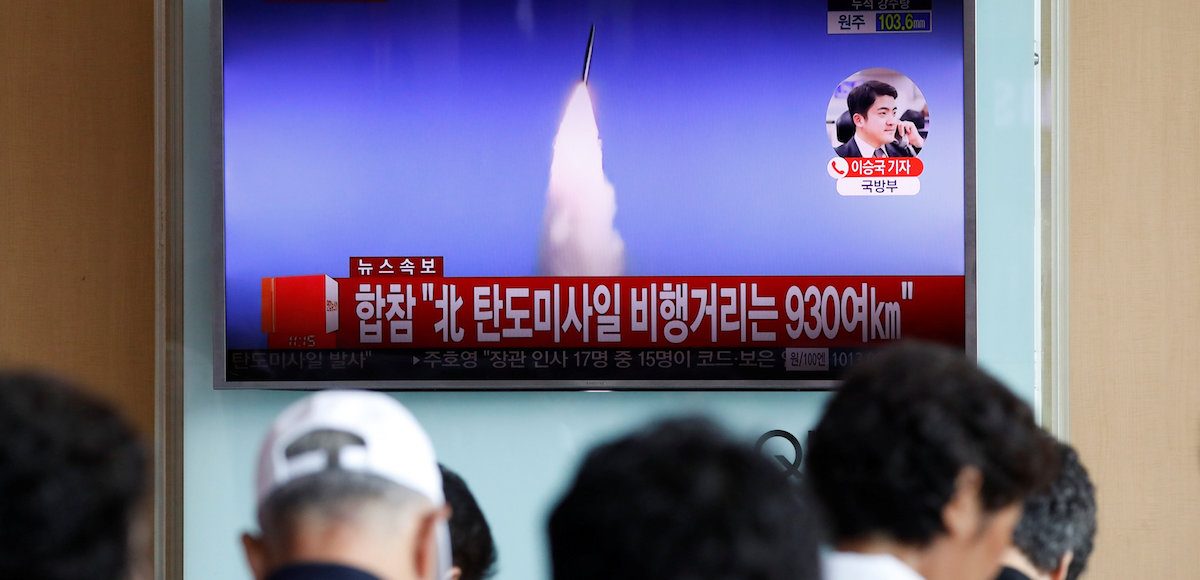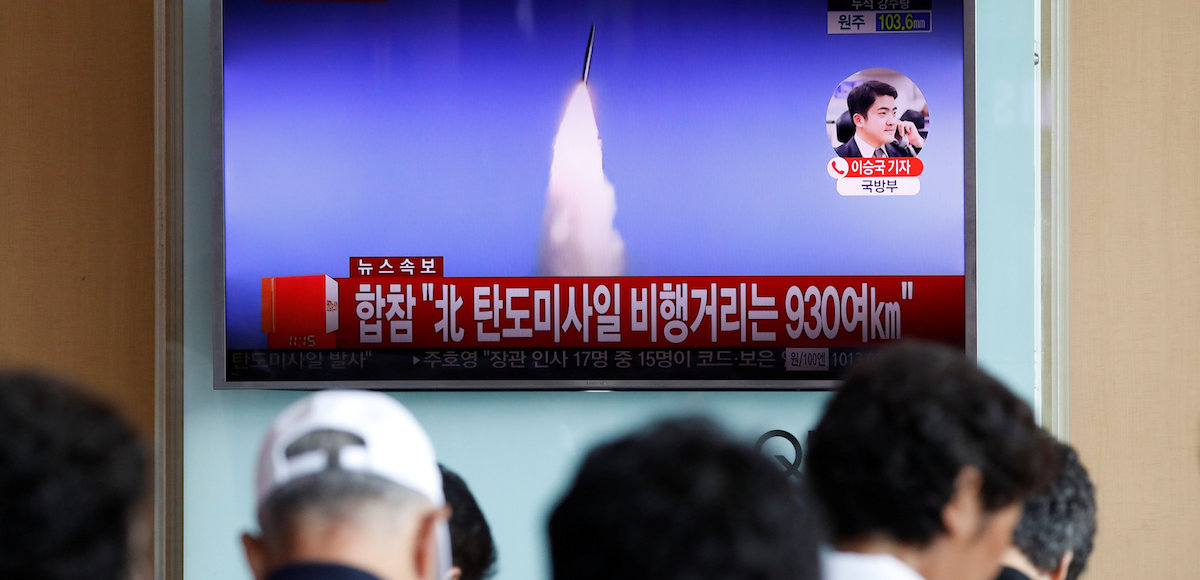 North Korea fired an unidentified ballistic missile at around 3:00 AM local time Wednesday, a Pentagon official confirmed to People's Pundit Daily (PPD). The launch was first reported by South Korea's Yonhap News Agency, which said the missile "flew eastward from the vicinity of Pyongyang" toward the Sea of Japan.
"The U.S. Department of Defense detected and tracked a single North Korea missile launch today at about 1:17 p.m. EST," Pentagon Spokesman Col. Robert Manning confirmed in a statement to People's Pundit Daily (PPD). "Initial assessment indicates that this missile was an intercontinental ballistic missile (ICBM)."
UPDATE: President Donald Trump and Secretary of Defense James Mattis said during remarks at the White House that the test was of an Intercontinental Ballistic Missile (ICBM), which flew higher than previous launches.
"It went higher, frankly, than any previous shot they've taken," Mattis told reporters in the Roosevelt Room.
BACK TO ORIGINAL
"The missile was launched from Sain Ni, North Korea, and traveled about 1000 km before splashing down in the Sea of Japan, within Japan's Exclusive Economic Zone (EEZ)," Col. Manning added. "We are working with our interagency partners on a more detailed assessment of the launch."
According to military officials, South Korea has reportedly staged a "precision strike" missile exercise to respond.
"North Korea launched a missile that has the possibility of arriving in the exclusive economic zone (EEZ) of our country," the Japanese prime minister's Office for disaster and crisis management information tweeted.
The U.S. official said they were expecting Pyongyang to conduct a missile launch in recent days. On Monday, the Japanese government detected radio signals that indicated a potential missile test.
The last missile launch by North Korea on September 15 was an intermediate-range missile, which flew over Japan's Hokkaido Island before splashing down into the Pacific Ocean. The model KN-17 ballistic missile flew 3,700 km (2,300 miles), reached an altitude of roughly 770 km (480 miles) and landed about 2,000 km (1,240 miles) east of Hokkaido.
That followed Pyongyang conducting what was their sixth and most powerful nuclear bomb. Preliminary estimates put their new launch distance capabilities easily far enough to reach the U.S. Pacific territory of Guam.
"North Korea has been developing its nuclear weapons at a faster-than-expected pace," South Korean unification minister Cho Myoung-gyon told foreign correspondents in Seoul on Tuesday. "We cannot rule out the possibility that North Korea could announce its completion of a clear force within one year."
Secretary Mattis said in response the South Koreans have fired "some pinpoint missiles out into the water" to make it known to the North Koreans that they could be "taken under fire."
Hawaii officials announced Wednesday the beginning of monthly siren tests, starting Friday. The tests would be conducted to prepare islanders for a possible nuclear missile attack by North Korea. The tests would be the first since the Cold War.