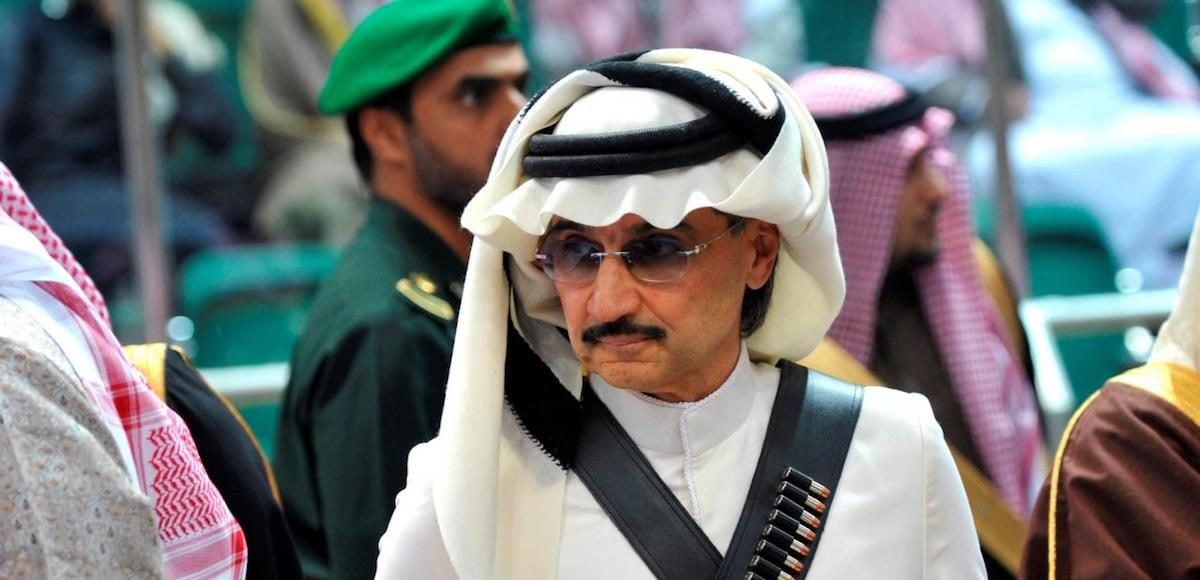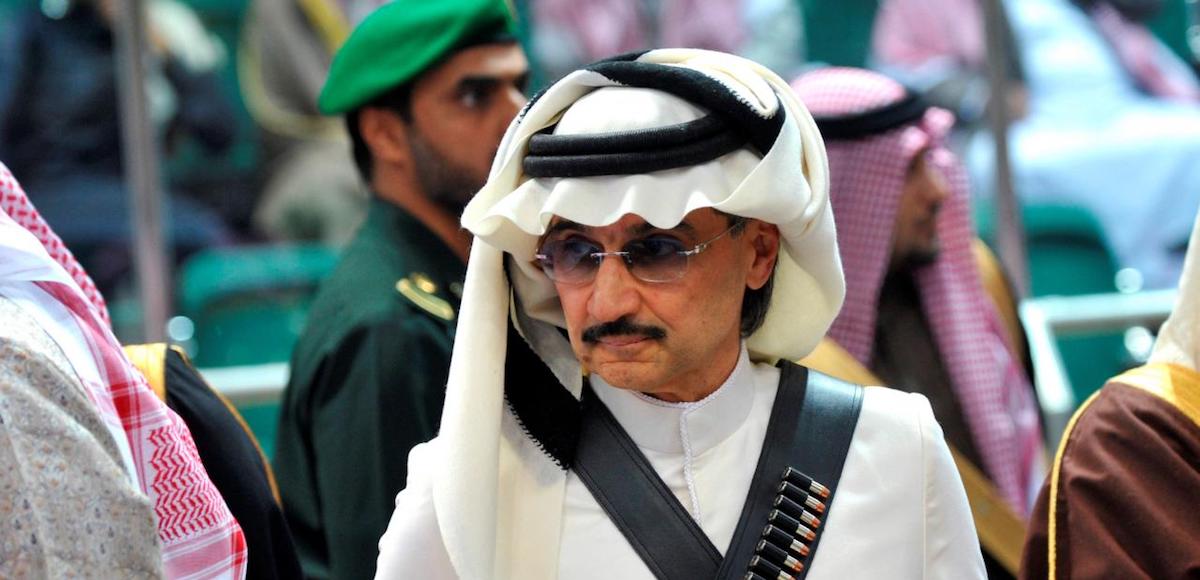 Prince Alwaleed bin Talal, a bitter and vocal rival of U.S. President Donald J. Trump, has been arrested in the royal family's sweeping anti-corruption crackdown. Saudi King Salman bin Abdulaziz has arrested and removed a slew of corrupt and prominent officials, including dozens of princes and former ministers.
Al Arabiya, a Saudi state-run news outlet, reported bin Talal was among those arrested. People's Pundit Daily (PPD) confirmed he was one of at least 11 princes arrested.
The billionaire chairman of Kingdom Holding Co. was once a business associate of President Trump. But his "America First" platform was a direct threat to the less reputable members of the Saudi royal family and the two engaged in a very public feud.
During the Republican nomination, Prince Alwaleed took to Twitter to call the then-frontrunner a "disgrace" in response to him calling for a temporary moratorium on Muslim immigration to the United States. He called on him to drop out of the race and proclaimed that he would never win.
.@realDonaldTrump
You are a disgrace not only to the GOP but to all America.

Withdraw from the U.S presidential race as you will never win.

— الوليد بن طلال (@Alwaleed_Talal) December 11, 2015
Of course, he did win in an electoral vote landslide over the prince's preferred candidate — Democrat Hillary Clinton. Mr. Trump fired back at bin Talal at the time, tweeting that he wouldn't be able to control U.S. politicians with "daddy's money" when he was elected.
Dopey Prince @Alwaleed_Talal wants to control our U.S. politicians with daddy's money. Can't do it when I get elected. #Trump2016

— Donald J. Trump (@realDonaldTrump) December 12, 2015
Worth noting, the Kingdom of Saudi Arabia did not and is not allowing any Muslim refugees into their country. They've denied entry to all but a select few Sunni Muslims fleeing the violence in Yemen.
Nevertheless, Prince Alwaleed has an invested hand in Big Media and Big Business in the U.S., including corporate giants like Citigroup, Apple, 21st Century Fox and Twitter, among many others despite his controversial history. As even the liberal D.C.-based The Hill pointed out, bin Talal's $10 million check after September 11, 2001 was rejected by then-New York City Mayor Rudy Giuliani over previous controversial remarks on Israel.
It has also been alleged that he has ties to terrorism and has funded terror groups. A whopping 15 of the 19 hijackers were Saudis and top al-Qaeda operative Zacarias Moussaoui, the so-called 20th 9/11 hijacker, previously implicated Prince Alwaleed by name, as well as other Saudi government officials.
Moussaoui claimed bin Talal and others financed al-Qaeda, which was an embarrassing disclosure made during a segment on "Special Report" hosted by Fox News anchor Bret Baier. In addition to being a "major investor in the parent company" of Fox News, Prince Alwaleed is a very close friend of Rupert Murdoch and his family.
While the Saudis called the allegation "delusional" and pointed to Moussaoui's own lawyer's assertion that he was incompetent, it is well-known that Osama bin Laden was the son of a wealthy Saudi Arabian contractor who had close ties to the Saudi royal family.
Worth noting, shortly after the report was filed by James Rosen, Prince Alwaleed announced his company was dumping most of its stake in Murdoch's News Corp., down from 6.6% to 1%.
Not insignificant, President Trump was also a vocal supporter of the Justice Against Sponsors of Terrorism Act, or JASTA. The bill permitted the families of September 11 victims to sue Saudi Arabia, which Barack Obama vetoed. The U.S. Congress dealt the former president his first veto-override on JASTA.
President Trump also supported the release of a 28-page 2002 congressional report on the terror attacks, which confirmed long-held suspicions that some of the hijackers had ties to members of the Saudi government.