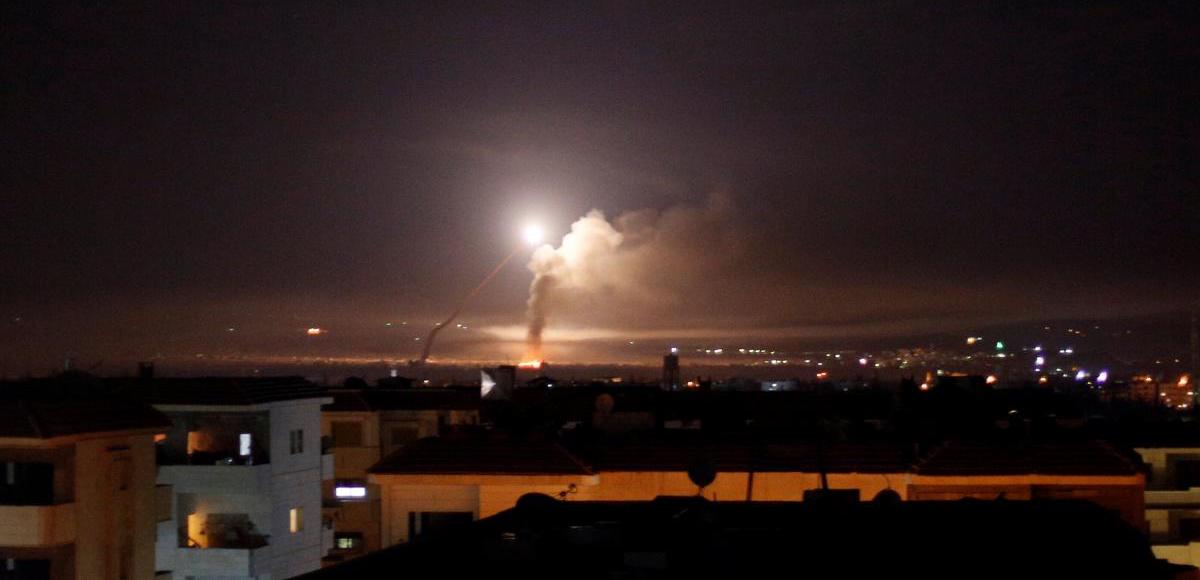 The Israel Defense Force (IDF) said it responded to Iran firing rockets at Israeli-held territory for the first time by targeting nearly all of their military infrastructure in Syria on Thursday.
The targets also included military compounds, intelligence operations and munition warehouses, a statement read. The strikes were Israel's largest air operation in years, the statement read.
"The IDF will not allow the Iranian threat to establish itself in Syria. The Syrian regime will be held accountable for everything happening in its territory," the press release read. "The IDF is prepared for a wide variety of scenarios."
Israel said 4 Iranian Grad and Fajr rockets were shot down by its Iron Dome air defense system and 16 fell short of their targets in the Golan, a territory Israel captured from Syria in a 1967 war.
The Quds Force, an external arm of Iran's Revolutionary Guards, carried out the launch. The missile deployment system used in the attack on Israel has been destroyed.
"We hit … almost all of the Iranian infrastructure in Syria," Israeli Defense Minister Avigdor Lieberman said during a question and answer session at the annual Herzliya security conference in Tel Aviv. "I hope we finished this chapter and everyone got the message."