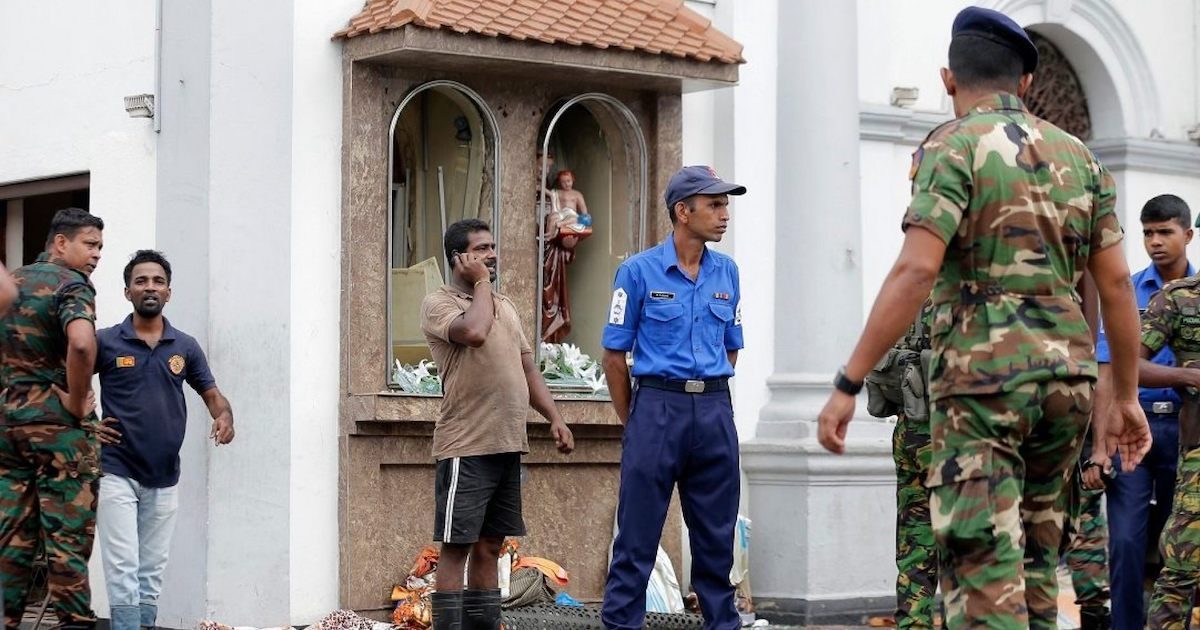 Defense Minister Ruwan Wijewardena Blamed Religious Extremist for Terror Attacks
The death toll from six consecutive and two subsequent explosions on Easter Sunday in churches and hotels in Sri Lanka has risen above 200.
A police spokesperson said the 207 people died and 450 injured, which makes the attack among the bloodiest since the nation's 26-year civil war ended a decade ago.
Defense Minister Ruwan Wijewardena said seven suspects have been arrested in connection with the attacks, which he characterized as a terrorist carried out by religious extremists.
"The United States offers heartfelt condolences to the great people of Sri Lanka," U.S. President Donald Trump tweeted early Sunday. "We stand ready to help!"
U.S. Ambassador to Sri Lanka Alaina Teplitz offered her condolences over Twitter early Sunday.
"Deeply saddened by the senseless attacks in Sri Lanka today. Our thoughts are with the victims and their families. We stand with Sri Lanka's people at this terrible moment," Ambassador Teplitz tweeted.