Live Blog Updates: WikiLeaks Founder Julian Assange Guilty of Breaching Bail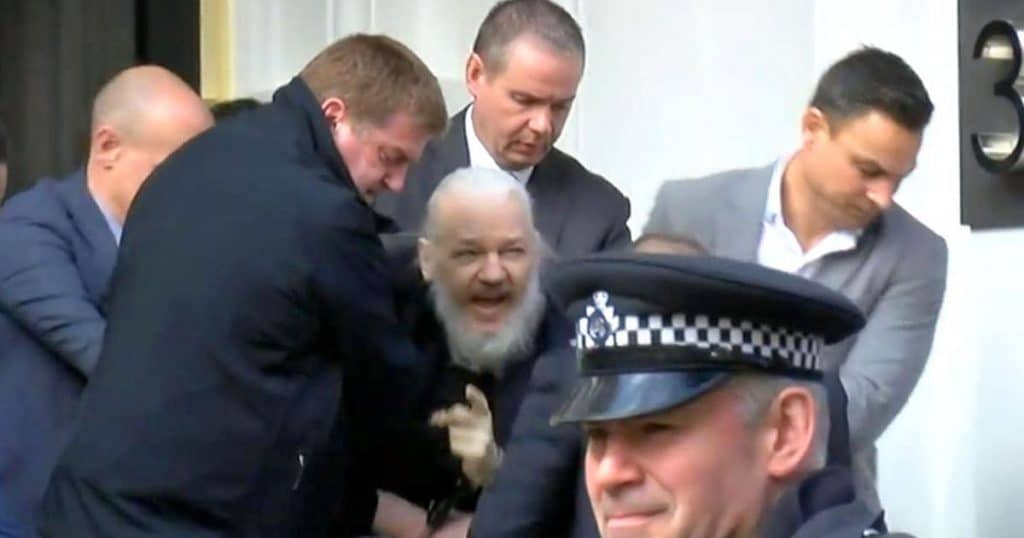 WikiLeaks founder Julian Assange has been arrested after being expelled from the Ecuadorian embassy in London, where he had been held up for nearly 7 years.
Live Blog Updates Below Story
The police claim the justification was a court warrant dating back to 2012.
Ecuador President Lenín Moreno claimed his government withdrew asylum status for Mr. Assange due to "repeated violations of international conventions and daily-life protocols." It came almost seven years after he sought refuge.
Police in London said in a statement Mr. Assange has been taken into "custody at a central London police station where he will remain, before being presented before Westminster Magistrates' Court as soon as is possible."
British Foreign Secretary Jeremy Hunt thanked President Moreno for the decision, posting on Twitter that Assange "is no hero and no one is above the law."
While many media outlets are reporting the justification for the warrant and his arrest being a sexual assault charge, it is not the case.
Mr. Assange, 47, has been effectively imprisoned in the Ecuadorian Embassy for more than 6 years in an effort to avoid extradition to Sweden, where he was wanted to sex crimes, or to the United States (U.S.).
The former dropped the charges, while the latter has pursued him.

As People's Pundit Daily (PPD) previously reported, a sealed court filing for an unrelated case indicated the U.S. charged the WikiLeaks founder. The court filing from a federal prosecutor in Virginia mentions the anti-secrecy advocate's name twice.
In the first reference, the prosecutor wrote that the charges and arrest warrant "would need to remain sealed until Assange is arrested in connection with the charges in the criminal complaint and can therefore no longer evade or avoid arrest and extradition in this matter."
In the second reference, the prosecutor said that "due to the sophistication of the defendant and the publicity surrounding the case, no other procedure is likely to keep confidential the fact that Assange has been charged."

He will likely be extradited to the U.S. for publishing classified military and diplomatic cables through WikiLeaks. The U.S. has sought to prosecute Mr. Assange for publishing a video the anti-secrecy group described as "depicting the indiscriminate slaying of over a dozen people in the Iraqi suburb of New Baghdad — including two Reuters news staff."
That refers to secret video footage of one U.S. air crew falsely claiming to have encountered a firefight in Baghdad and laughing at the dead after launching an air strike that killed a dozen people, including two Iraqis working for Reuters news agency.
Chelsea Manning, the former U.S. army analyst who was imprisoned for seven years for disclosures to WikiLeaks, was recently arrested again after refusing to testify against WikiLeaks before a federal grand jury.