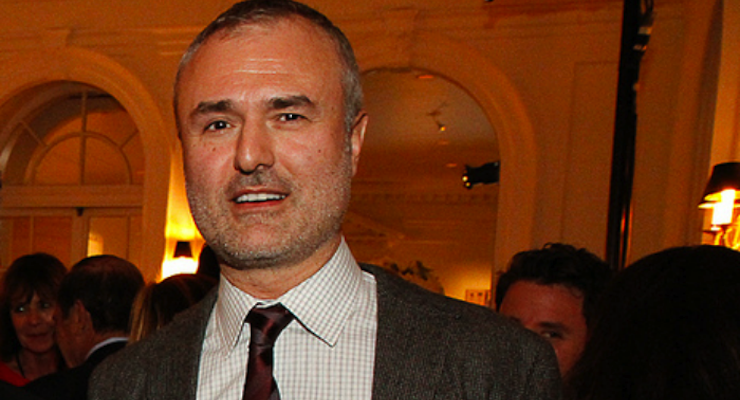 The truth will make you free, the more horrible the better. And the more humiliating the truth the richer you get — certainly if you're Nick Denton, founder of the gossip-mongering website Gawker.
But that was Phase One.
Denton recently pulled an item about a married media executive's allegedly seeking the services of a gay porn star, after about a half-million people saw it. He and other moguls in the nastier corners of the Internet are noting that though hits on such stories may reach stratospheric levels, advertisers don't want to get within smelling distance of the reportage.
Let's turn this discussion to members of Gawker's editorial staff. Several quit over not being consulted on the decision to take the story down.
Summoning the most noble of mainstream media explanations, Denton said the move was an "editorial call." In a statement, the unhappy writers and editors said they wanted to protect the site's editorial independence from the influence of "business-side concerns."
Children, CHILDREN! Were you laboring under the impression that you weren't working for the Man? Just because your CEO wears a T-shirts, spouts liberal causes and says the F-word a lot doesn't mean you're not gerbils running all day on the digital wheel.
Wall Street has valued the Gawker Media empire at about $250 million, yet you felt the need to unionize for such basic perks as consistent salaries. You were being paid for the number of hits. That's piecework, guys, like in the old garment industry sweatshops.
Much has been written about Gawker's cool "headquarters" office in Manhattan. Actually, Gawker Media is incorporated in the Cayman Islands, where its corporate privacy is well-protected and U.S. tax collectors are kept at bay.
Let's now look at Gawker Media's current business. You will note that Denton's larger concern is not the hurt feelings of its content providers. It's the money, guys.
The Wall Street Journal reports that in June, Gawker saw a 13 percent drop in the number of unique visitors. The competition is growing, and perhaps audiences are being numbed into indifference by the flood of flamboyant gossip.
Meanwhile, Hulk Hogan is suing Gawker for posting a video of the wrestler having sex with someone else's wife. The wronged spouse is Hogan's friend, a shock jock going under the name of Bubba the Love Sponge. (In this world, humiliation is something one inflicts unto others.)
Anyhow, Hogan's lawyers are asking for $100 million, and if they were to get even a small part of it, Denton would be in trouble. He might be forced to sell the company or surrender much of his equity to others. Outside investors are now keeping their distance until the Hogan case is resolved, the Journal reports.
It's one thing for a liberal site such as Gawker to mortify an entertainer in professional wrestling — home of casual homophobic slurs — and quite another to out a gay man of high social status. In this case, the victim was media giant Conde Nast's chief financial officer — a husband, father of three and brother of former Treasury Secretary Timothy Geithner.
That puts Gawker at risk of losing the few powerful friends it has left. Journalist/gay advocate Glenn Greenwald recently hyperventilated over the injustice of exposing a closeted gay man to ridicule. To Greenwald, this was not acceptable behavior like outing classified information tied to national security.
There will always be a wild west of digital media, but those wanting to make fortunes off its freewheeling nature are beginning to fence it in. To traditional media types, that sounds a lot like "gatekeeping," and not a bad thing.