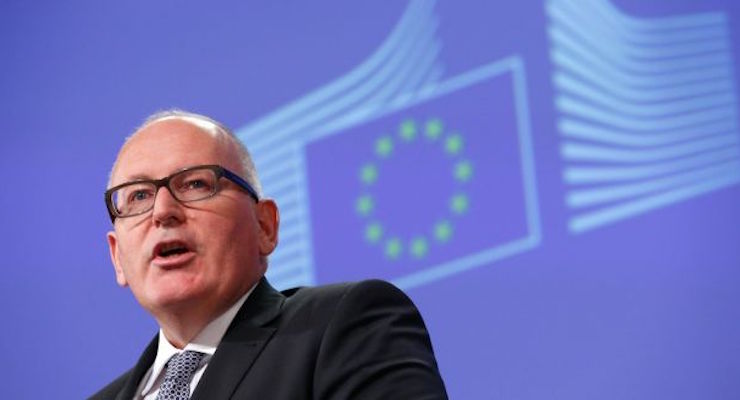 I wrote last year about the moral vacuum that exists in Europe because gun control laws in nations like France make it very difficult for Jews to protect themselves from barbaric attacks.
But the principle applies more broadly.
All law-abiding people should have the human right to protect themselves.
Politicians in Denmark don't seem to understand this principle. Or maybe the do understand the principle, but they are so morally bankrupt that don't care. Not only do they have gun control, they even have laws against pepper spray. And they are so fanatical in their desire to turn people into sheep that the government apparently will prosecute a girl who used pepper spray to save herself from rape.
Here are some excerpts from a report in the U.K.-based Daily Mail.
A Danish teenager who was sexually assaulted near a migrant asylum centre has been told she will be prosecuted after using pepper spray to fend off her attacker. …she managed to prevent the man from attacking her further by spraying the substance at him. …However, as it is illegal to use pepper spray, the teenage girl is set to face charges.
How disgusting.
And what makes the situation especially frustrating is that the criminals and terrorists in Europe obviously don't have any problem obtaining firearms.
So, the only practical effect of gun control–or bans on pepper spray–is to make life easier for the scum of society.
And the real insult to injury is that a teenage girl who should be hailed as a hero now faces the threat of punishment. Just like the unfortunate British woman who was persecuted for using a knife to deter some thugs.
And here's some of what the BBC reported about
Italian hospitality for the visiting Iranian President Hassan Rouhani has stretched to covering up nude statues. Italy also chose not to serve wine at official meals
Pathetic. Particularly since the Italians bent over backwards for a truly heinous regime.
Kudos to President Hollande in France, by contrast. The Daily Mail notes that he held firm.
A lunch between the French and Iranian presidents in Paris was scrapped today because France refused to remove wine from the menu.
By the way, there clearly is a role for common courtesy and diplomatic protocol. It obviously would be gratuitously rude for a nation to serve pork at a dinner for officials from Israel or any Muslim nation, just as it would inappropriate and insensitive to serve beef for an event for officials from India.
Moreover, officials from one nation should not make over-the-top demands when visiting other countries. Just as it would be wrong for French officials to demand wine at state dinners in Iran, it's also wrong for Iranian officials to demand the absence of wine at meals in France. After all, it's not as if they would be expected to partake.
In the grand scheme of things, though, the kerfuffle about wine and statues doesn't matter compared to the potentially life-and-death issue of whether Europeans should be allowed to defend themselves.
That's why Europe isn't merely in trouble because of fiscal bankruptcy, but also because of moral bankruptcy.
P.S. While having the ability to protect your life or to guard against rape isn't a human right in most European nations, take a look at some of the things that are "rights."
All this is amusing…in a very sad way.