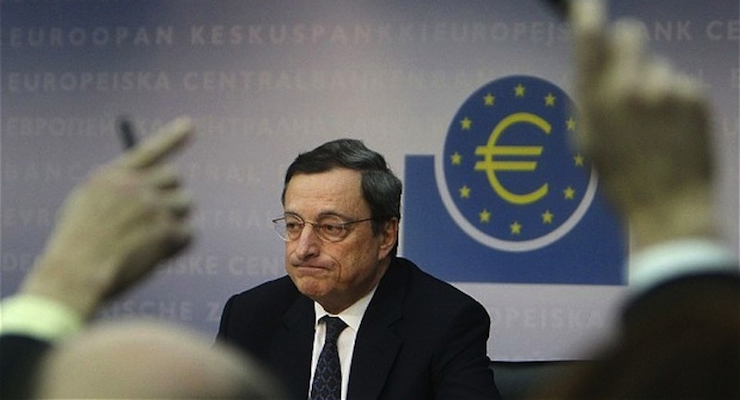 When I write about the "suicidal" welfare state in Europe, I'm generally making an economic argument that involves demographic change, labor participation rates, and fiscal burdens.
And that's a non-trivial argument, based on very sobering data from the Bank for International Settlements, the International Monetary Fund, and the Organization for Economic Cooperation and Development.
Today, though, let's focus on a different version of "suicidal" welfare. This occurs when governments subsidize terrorists who hate and despise modern society.
And while these deadbeats are mostly spreading chaos and misery in the Middle East, one can't help but wonder what will happen when they return to Europe.
We'll start by looking at how Danish taxpayers have been underwriting jihad.
More than 30 Danish jihadists have collected unemployment benefits totaling 379,000 Danish krone (€51,000; $55,000) while fighting with the Islamic State in Syria, according to leaked intelligence documents. The fraud, which was reported by Television 2 Danmark on May 18, comes less than six months after the Danish newspaper BT revealed that Denmark had paid unemployment benefits to 28 other jihadists while they were waging war in Syria. The disclosures show that Islamists continue to exploit European social welfare systems to finance their activities both at home and abroad — costing European taxpayers potentially millions of euros each year.
Geesh, makes one think of "Lazy Robert" as a model citizen after reading about terrorists getting welfare. At least he relaxes in the party boat and doesn't kill people.
By the way, this is not just a problem in Denmark. It's happening in Austria.
Social welfare fraud of the kind perpetrated in Denmark is being repeated throughout Europe. In Austria, police arrested 13 jihadists in November 2014 who were allegedly collecting welfare payments to finance their trips to Syria. Among those detained was Mirsad Omerovic, 32, an extremist Islamic preacher who police say raised several hundred thousand euros for the war in Syria. A father of six who lives exclusively off the Austrian welfare state, Omerovic has benefited from additional payments for paternity leave.
Hey, maybe the terrorists who blow off their limbs can copy "Footless Hans" and get even more benefits!
And let's not overlook Belgium.
In Belgium, 29 jihadists from the Flemish cities of Antwerp and Vilvoorde were prevented from receiving social welfare benefits from the state. The move came after an investigation found that the individuals had been accessing their Belgian bank accounts by withdrawing money from banks in Turkey, just across the Syrian border. Per capita, Belgium is the largest European source of jihadist fighters going to the Middle East; up to 400 Belgians have become jihadists in Syria and Iraq.
I'm surprised that Belgium actually cut off the handouts after finding out funds were being withdrawn in the Middle East. Don't they have a Children's Defense Fund or American Civil Liberties Union to file suit on behalf of the scroungers?
Here are a few case studies from other nations. We'll start with the United Kingdom, which has a bad habit of subsidizing jihadists.
…women were increasingly being used to smuggle welfare money out of Britain to fund terrorists abroad, because they supposedly arouse less suspicion. In November 2014, for example, Amal El-Wahabi, a British mother of two, was jailed for 28 months for trying to arrange to smuggle €20,000 to her husband, a jihadist fighting in Syria. She persuaded her friend, Nawal Msaad, to carry the cash in her underwear in return for €1,000. Msaad was stopped at Heathrow Airport. The money she was carrying is thought to have come from social welfare payments.
Here are some more horrifying case studies.
British taxpayers have footed the bill for the Moroccan-born Najat Mostafa, the second wife of the Egyptian-born Islamic hate preacher Abu Hamza, who was extradited to the United States in October 2012. She has lived in a £1 million, five-bedroom house in one of London's wealthiest neighborhoods for more than 15 years, and has raised the couple's eight children there. Abu Hamza and his family are believed to have cost British taxpayers more than £338,000 in benefits. He has also received £680,000 in legal assistance for his failed U.S. extradition battle. The cost of keeping him in a British prison since 2004 is estimated at £500,000. Fellow extremist Islamic preacher Abu Qatada, a Palestinian, has cost British taxpayers an estimated £500,000. He has also won £390,000 in legal aid to avoid deportation to Jordan.
And don't forget Jihadi John, another product of the British welfare state.
The Dutch also are financing enemies of modernity.
In the Netherlands, a Dutch jihadist named Khalid Abdurahman appeared in a YouTube video with five severed heads. Originally from Iraq, Abdurahman was living on social welfare benefits in the Netherlands for more than a decade before he joined the Islamic State in Syria. Dutch social services declared him to be unfit for work and taxpayers paid for the medication to treat him for claustrophobia and schizophrenia.
There are many additional examples and more data in the story.
I wish I could say that this problem is confined to Europe.
But as we saw with the Tsarnaev brothers, the welfare state in America also subsidizes terrorist dirtbags.
Heck, our State Department actually seeks out these people and brings them to the country to sponge off taxpayers!
P.S. Australia and France are guilty of welfare suicide as well.