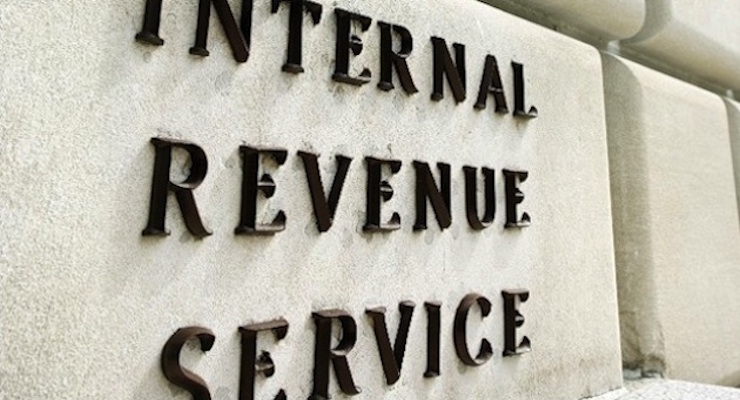 With the illegal release of Donald Trump's tax returns, the Internal Revenue Service (IRS)–and, therefore the Obama executive branch–has shown itself to be still targeting and oppressing the political opposition to the Obama-Clinton crime syndicate. After the disclosure of the IRS preventing tax-free status for Tea Party and other political groups in the last election cycle, congressional investigations followed.
However, no convictions or impeachments were obtained, due to weak Republican leadership. Congress failed in its constitutional duties.
Using the agencies of the federal government to oppress and persecute opposing views used to be something only seen in Russia and other totalitarian systems. Vladimir Putin loves to use the Russian tax authorities to go after his enemies. However, the United States in now no better than a banana republic when it comes to corruption in government. The United States can no longer "give advice" or "push Ukraine and other corrupt systems to move toward freedom and democracy when the U.S. no longer is a free country.
The corruption seen in the Obama administration is simply astounding. Refusing to enforce immigration laws, targeting opposition groups with multiple agencies, corruption in the VA, the Secret Service, the FEC, the FCC, the Labor Relations Board, etc., etc, has shown the federal government no longer works for the people, has thrown the rule of law into the gutter, and agencies are now simply organs for state control.
This corrupt crime enterprise is also now completely wedded to the Leftist media which is no better than Soviet Pravda. The state media apparatus no longer even tries to hide its corrupt cheerleading. Journalism no longer exists, except on the internet.
Mr. Trump didn't break any laws; all he did was lose some of his own money. What the IRS did is illegal. What the New York Times did is illegal. What Hillary Clinton has done with pay-for-play at the State Department is illegal. What Hillary did with her private server and selling out national secrets is illegal.
But no one cares about the rule of law anymore on the Left. It's all about maintaining power at all costs. Even Republicans went after Richard Nixon, who by the way never used the IRS against his opponents. He thought about it, but never did. The Left shows no such honor.
I am embarrassed to be an American with the current government in power.
This article first appeared on (Copyright © 2016) The Washington Times, LLC. Click here for reprint permission.
[mybooktable book="motherland" display="summary" buybutton_shadowbox="true"]