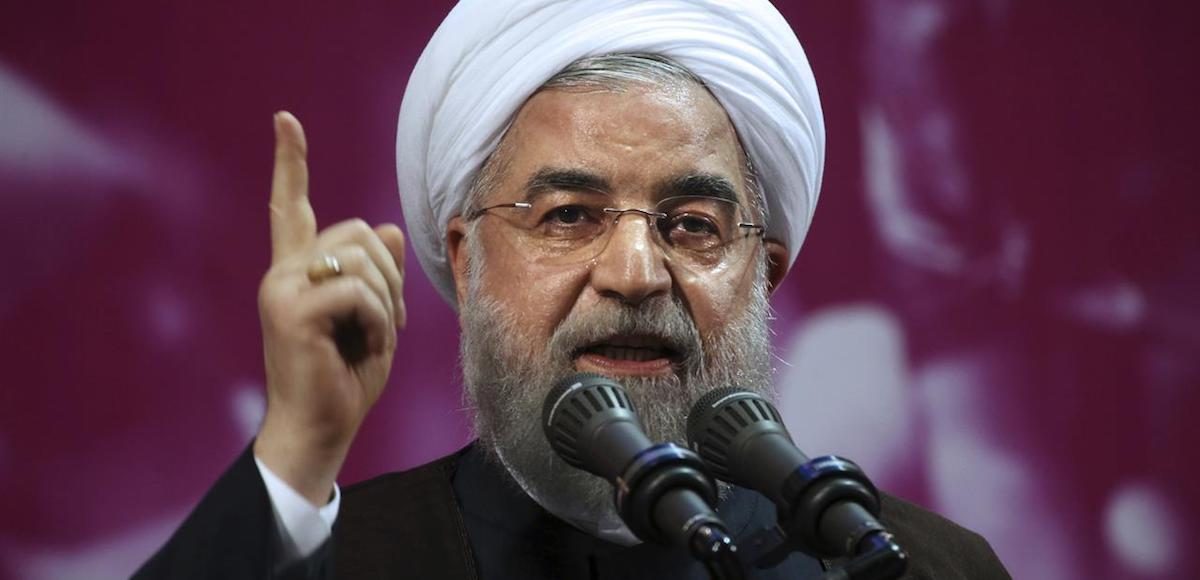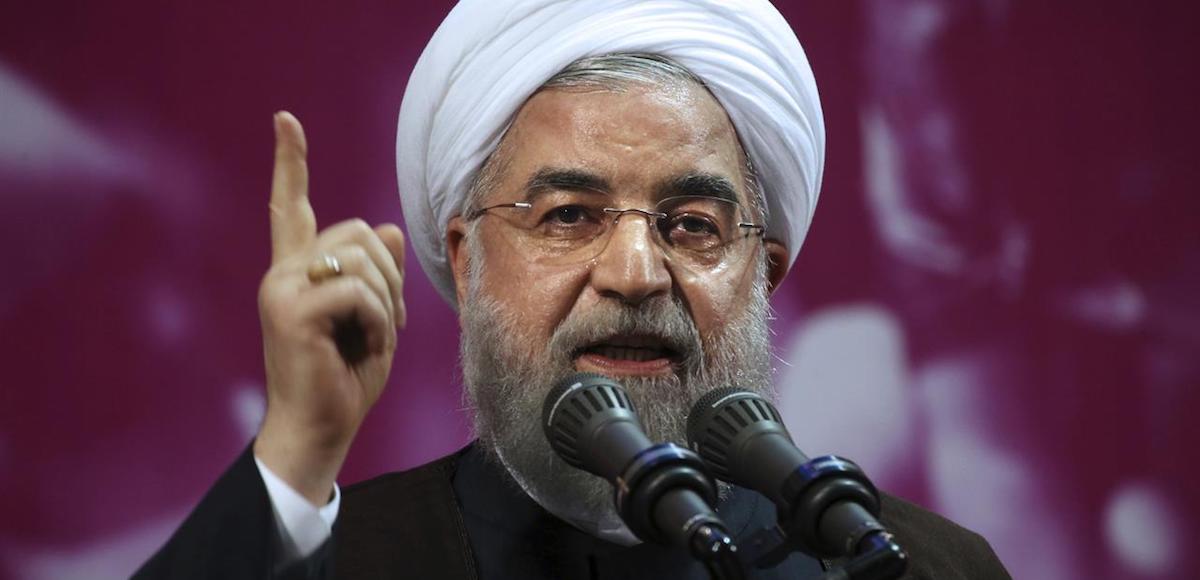 Last week, the International Agency for Research on Cancer (IARC), a body of the World Health Organization (WHO) of the United Nations (UN), admitted a new member – the Islamic Republic of Iran. Yes, you heard me correctly, the world's largest supporter of terrorism, the state that has repeatedly declared its desire to wipe the Jewish State off the map, and the country that has helped instigate the world's largest cholera epidemic in recent history, is allegedly going to help prevent you from getting cancer.
Or, at least that's the narrative.
In reality, at a time when the Trump White House is finally standing up to Iran's nefarious project of expanding an Islamist empire from Beirut to Baghdad, the UN's cancer agency is sticking a finger directly in the eye of the United States – which, by the way, is asked to pay more towards IARC's budget than any other country besides Japan.
This is not even the first time the UN has appointed Iranian health officials to advisory positions. Iranian Minister of Health and Medical Education Dr. Seyed Hassan Ghazizadeh Hashemi was appointed as commissioner to control and prevent non-communicable diseases in 2017.
Should this development be a surprise? Probably not, taking into account the track record of the United Nations. For instance, the current UN Human Rights Council includes China, South Africa, and Venezuela as members, not exactly countries known for their observance of human rights.
The irony is palpable.
Yet perhaps we shouldn't be surprised; after all, the research produced by IARC is suspect as well, with many third parties questioning its scientific integrity and possible political bias.
For decades, IARC has received funding from the US and other world powers to run its flagship monographs program, which evaluate whether various substances can cause cancer in humans. Over the years, the agency has examined some 1,000 activities and chemicals, only to find that a single one – an ingredient used in toothbrushes – does not cause cancer.
Meanwhile, according to IARC researchers, substances as ordinary as wood dust or activities as widespread as working as a nurse can cause cancer – findings which have caused the agency's funders to question whether their mission has gone off the tracks.
With suspicion of IARC on the rise, US lawmakers in particular have been questioning why US taxpayers should fund such an organization. Last fall, a letter to IARC director Chris Wild from the Republican chairs of the House Committee on Science and the Subcommittee on Environment said they are "concerned about the scientific integrity" of IARC's monograph program, reported Reuters.
In a second letter issued days later, Congressmen Lamar Smith and Andy Biggs also expressed concern that IARC's assessment meetings, deliberations and drafts are not made public. "It is an affront to scientific integrity to keep 'confidential' a scientific process that directly influences policy and individual taxpayers," Smith and Biggs wrote. "With United States' taxpayer dollars funding (part of the monograph program), it is this (Science) Committee's duty to ensure sound science and transparency within the agency."
A classic example of the possible junk science coming out of IARC is the agency's recent conclusion that drinking coffee can be carcinogenic, which led to a California judge requiring coffee sellers to place cancer warnings on their product. In a report recently issued by the NIH, IARC concluded that drinking hot drinks (over 65 degrees) may increase the risk of esophageal cancer.
However, a recent study published in the European Journal of Cancer Prevention did a meta-analysis and found that "coffee consumption is not associated with overall cancer risk" – a finding that's backed up by the bulk of the research on the matter.
Given such a dubious track record, IARC isn't doing itself any favors by admitting Iran into its fold. On the contrary, it is only giving Washington fresh reasons to doubt the benefits of international cooperation. For too long, IARC has avoided transparency, and issued proclamations that have not been based on science, but possibly a political agenda – a trend that is all too common at the United Nations.
It is true that many UN organizations have questionable missions and priorities, but IARC's work generates profound policy decisions that can impact billions of people. And its focus on examining whether innocuous substances can cause cancer represents a major missed opportunity for public health.
It didn't have to be this way. Just days after IARC welcomed Iran as a member state, the agency was also gearing up to name a new director, a process that could have represented an opportunity for real reform.
Despite the fact that a number of qualified candidates presented themselves, however, IARC chose (in a closed-door session) to go with Dr. Elisabete Weiderpass – a former employee who also holds adjunct professorship positions in Brazil, China and Iran.
Coming on the heels of IARC's decision to welcome Iran as a member state, this doesn't bode well for any prospects for change at the embattled organization. If anything, with Tehran in the fold and the ultimate insider as a new leader, it's fair to say IARC has now torpedoed the chance to finally get its house in order.
For IARC, it seems, welcoming terrorist regimes – and appointing sympathetic scientists to its highest ranks – is more important than focusing on its real mission of producing sound research on cancer.