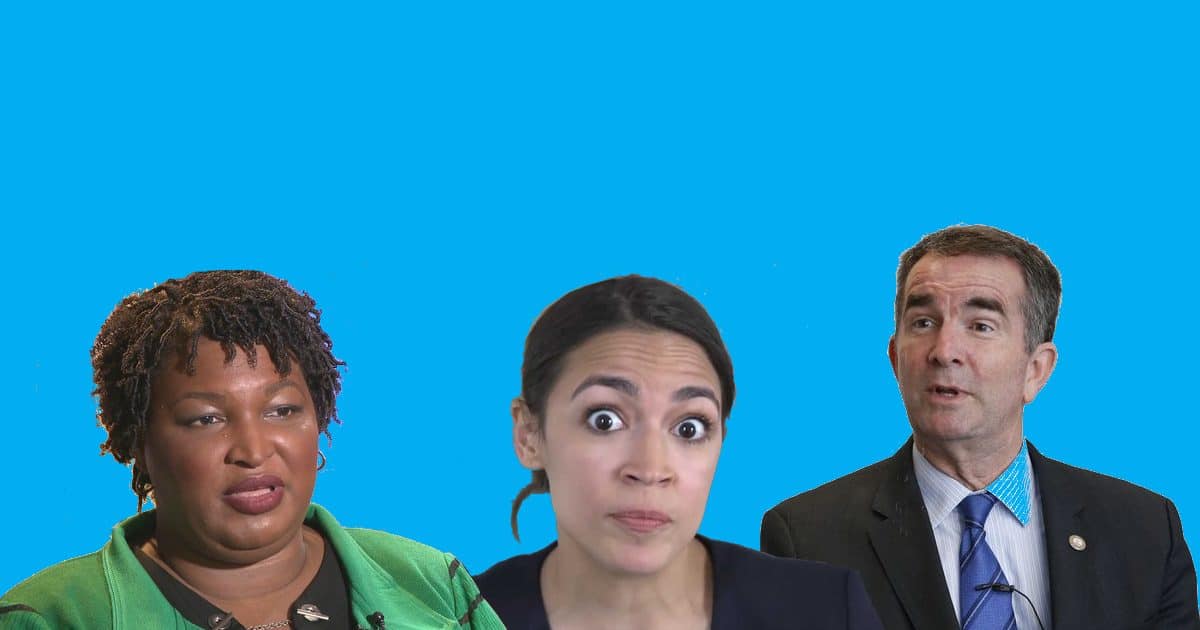 "A Week in Politics Is a Long Time" — Former British Prime Minister Harold Wilson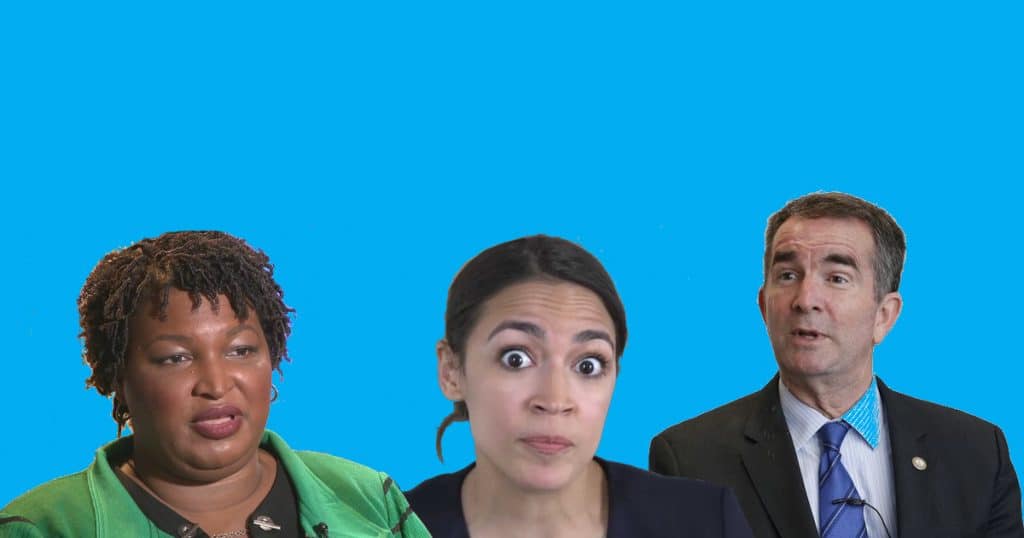 If the cagey former British Prime Minister Harold Wilson were alive today, and viewed the last week's disasters for the Democratic Party, he might have changed his aphorism to "a month is a long time in politics." What transpires in a week is not normally repeated over four.
Wilson's statement is absolutely prescient.
After their triumph or their opponent's disaster, a political organization or person can seemingly be on top of the world, untouchable. Then, some unexpected event happens, and positions reverse. This is quite normal in the ebb and flow of political life and, after a media beat up, the prior status quo is restored in due course, until the next event.
But what has happened to the Democratic Party, beggars belief. Is has been one catastrophic miasma after another, some so bizarre there is no precedent.
Take Virginia.
When was the last time a ruling party's entire administration found itself mired not just in scandal, but scandal of such pyrotechnic proportion?
Bearing in mind the need for some degree of brevity, I will attempt to cover the main acts and actors in this frankly preposterous political drama. That's not to discount the seriousness of these scandals, as the protagonists have a very real impact on the offended parties.
Democrats were riding high after the partial government shutdown, with their side crowing that President Donald Trump had "caved" and the outlook was bleak for the GOP.
Where are we now? Who knows what more is to come?
It began out of nowhere with Virginia Governor Ralph Northam being exposed as having a blackface page complete with a KKK figure in his medical class yearbook. After a poorly received press conference, in which Northam bizarrely admitted he "Moonwalked in blackface," the calls for his resignation came fast and hard from everywhere and everyone.
But he refused and continues to refuse to resign.
Then, just as progressives were gleeful over Lt. Governor Justin Fairfax becoming the "new face of the Democratic Party" and governor of Virginia, he was accused of sexual assault.
Then, Attorney General Mark Herring — the man who follows Lt. Gov. Fairfax in line for governor, and who called on Mr. Northam to resign — admitted he too had appeared in blackface. None of these men have resigned, opting instead to show the most hypocritical disregard for their own supposed leftist values.
Why?
Because House of Delegates Speaker Kirk Cox — the fourth man in line to be governor — is a Republican. All this was analyzed by, of all places and people, The Washington Post and CNN's Chris Cillizza.
The story continues to have as many legs as a centipede.
Rep. Bobby Scott, D-Va., who has served the Third Congressional District since 1993, knew about the allegations against Lt. Gov. Fairfax "more than a year ago."
North Carolina Democratic Governor Roy Cooper's yearbook showed up depicting a horrific "lynching," though fortunately for him not ascribed directly to the governor.
But the day didn't end so well, regardless. Gov. Cooper's pick for Human Relations Commission was forced to withdraw from the nomination after bizarre statements about 9/11 surfaced, alongside an anti-police rant.
All this Virginia drama commenced, with the God of Karma watching, when Democrat Kathy Tran introduced an extreme abortion bill, which was attacked as mercilessly allowing the killing of a newborn child.
Karma looked on.
The bill was defeated and the Northam and Co. scandal ensued after an incensed person brought the yearbook to the media's attention.
The Virginia-related disasters alone would suffice to knock any party back on their heels. But the week was not done with the Democratic Party, not by a long shot.
Elizabeth Warren had her application for registration with the Texas State Bar published, on which she wrote in her own handwriting that she was Native American. This revelation came after she was forced to issue an apology to the Cherokee Nation.
Other expected or potential 2020 Democratic candidates had their troubles.
Bernie Sanders came under media attack for allegations of sexual harassment involving his 2016 campaign. Senator Amy Klobuchar, D-Minn., had the dubious distinction of being touted by erstwhile Republic relic George Will, and then an expose came out stating people wouldn't work with her campaign because of her attitude.
The Democratic Party of Minnesota lost a special election for a state Senate seat, which had been held in the same family for three generations and for over 20 years. It was a 9-point swing to the Republican Party.
An analysis by Optimus showed that leading Democratic 2020 nominees would be badly affected by an independent run by Howard Schultz, despite seemingly endless attacks on him by the liberal media. The progressive darling Alexandria Ocasio-Cortez followed up her 70-percent tax proposal with the launch of her "Green New Deal." It calls for a car-less, airplane-less, cow fart future in which people who don't want to work will be paid not to work.
It earned the endorsement of Senator Kamala Harris, D-Calif., who has clearly emerged as the party and media favorite to take on President Donald Trump in 2020.
She may just come to rue the day.
On the Republican side, President Trump delivered a widely-acclaimed State of the Union Address, which received viewer approval exceeding 70% in two snap polls, including 30% among Democrats.
Liberal U.S. Supreme Court Justice Ruth Bader Ginsburg, was a no-show.
The address stood in contrast to the poorly-received identity politics rebuttal by Georgia House Minority Leader Stacy Abrams, which she delivered having not even heard or read President Trump's address.
Worth noting, President Trump's approval in the Rasmussen Reports daily tracking poll has risen to 49%, the highest since May 2018.
Now, given the Wilson stricture, it may well be the GOP's turn to have a bad week next week. But given the horrific nature of the Democratic Party's disastrous week, it will have to be an astounding series of events to come anywhere near matching the aforementioned tale of political horrors.
Watch this space.