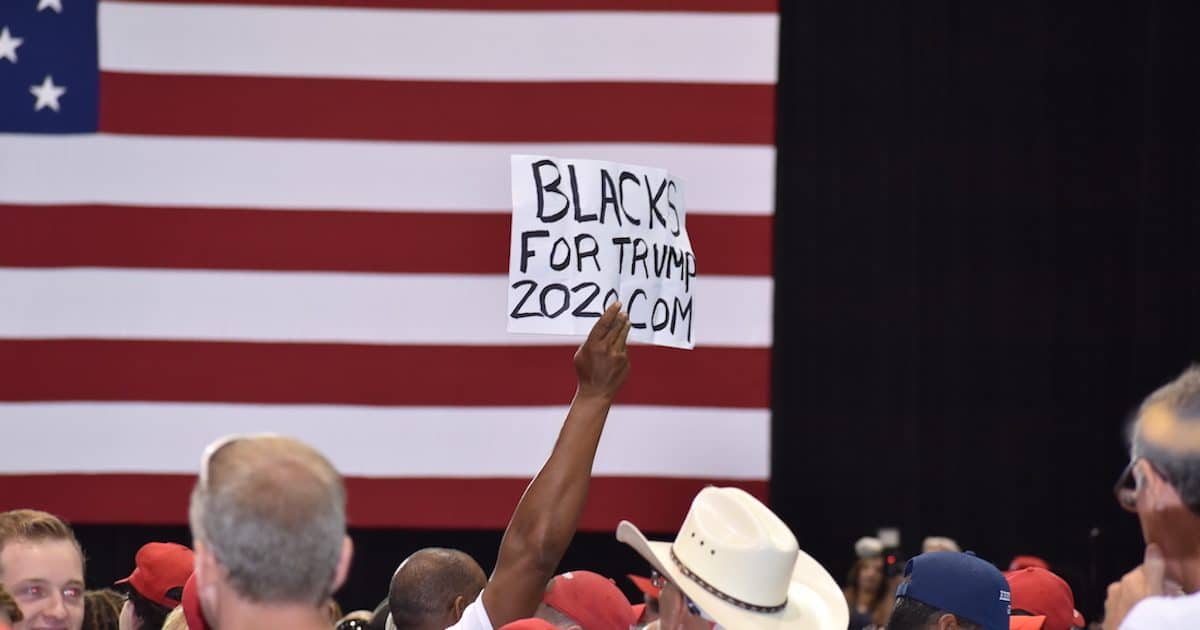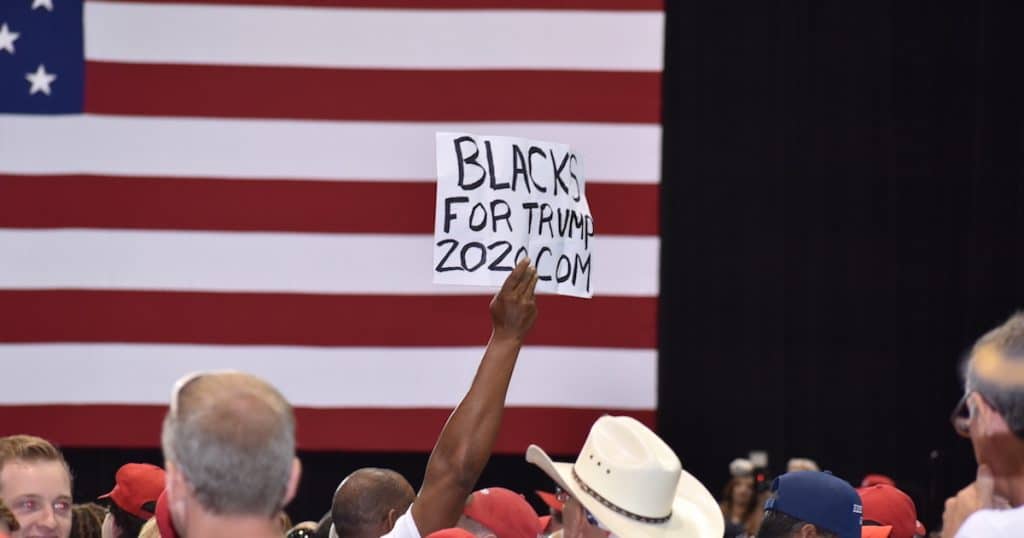 In May 2018, I wrote Black Support For Trump is Rising Into The Danger Zone For Democrats in The Federalist. The analysis was based on a series of YouGov/The Economist Polls tracking black voters approval of President Donald Trump during a period of an improving economy and "the lowest level of black unemployment in history."
I wanted to see if this undoubted economic revival — which was benefiting all minorities — would, as it did in 1936 under FDR, translate into growing support.
It would not be expected that a massive shift would take place. It took black voters two elections to move from decades of support for the GOP to the Democratic Party. But given the sharply polarized electorate even a relatively small block of voters moving across party lines could have a massive effect on the Electoral College.
Thirteen months of YouGov/The Economist Polls — including highs marked by periods of economic benefits and lows marked by Charlottesville — aggregated to a 16% approval level. The last four months were in the 15% to 16% range, each month.
This is 100% above what then-candidate Trump received in 2016. Of course "approval" is not the same as actual votes cast but, as logical as these things can be, if even half of the approval supports above the 8% turns into 2020 votes, then the Electoral College possibilities for Trump are profound.
The president won in 2016 earning 8% of the black vote nationwide. If he received 12% in 2020, then Michigan, Florida, North Carolina and Pennsylvania would be locks. Unlike Detroit (Michigan), the black vote nearly maxed out for Hillary in Philadelphia (Pennsylvania).
How are things looking a year later?
If they were rising into the danger zone a year ago, then new polling shows they are well and truly into it.
Regrettably not all major polls break down their results by ethnicity/race but enough do to give a substantial impression, especially when the results are remarkably consistent.
| | |
| --- | --- |
| Poll | Approval Among Black Voters |
| YouGov/The Economist | 19% |
| The Hill/Harris | 20% |
| HarrisX | 18% |
| YouGov | 19% |
The aggregate of these four polls is 19%, or 3 percentage points above the aggregate for May 2018. Whatever one might think of each pollster, it is fair to consider there must be validity in these black voters samples with the toplines from 17 polls from different pollsters over a period of a year all showing the same range, within a few points.
Apart from the strong economy and historically low black unemployment rates, the left's "Trump is a racist" meme has shown to be empty rhetoric, especially with the president issuing a series of pardons and sentence commutations to high-profile historic and present figures.
There has arisen the "Walkaway" movement urging black voters to leave the Democratic Party led by the rise of the intensely serious and credible Candace Owens and the much-publicized positive interaction between President Trump and Kanye West.
It is remarkable that both the Democrats and the leftist media are ignoring these results. It is possible to dismiss polls, though it would take a substantial degree of spin to dismiss so many. But actual voting can't be so lightly dismissed.
In the case of two very high-profile midterm races — the Florida and Georgia gubernatorial contests — two black Democrats went down to defeat in tight races in no smart part due to black voters supporting white Republicans in higher numbers.
In Florida, Andrew Gillum narrowly lost. Black females, the admitted rock-solid core for the Democratic Party, voted for Ron DeSantis in higher than usual numbers.
In Georgia, enough black men voted against Stacey Abrams to ensure her defeat, whether she admits she lost or not. To switch allegiance because of issues when previously the party glue was too strong to allow any such action, is a warning the old days may be over.
If current polling showing black support for President Trump has indeed more than solidified at 16% but actually ticked up to 19%, and if even half of that increase above 8% translates into actual votes, then the possibility of a historic realignment would be underway. That potential is allied with the clear social and economic trends outlined above.
The consequences for the Democratic Party would be cataclysmic.
You Might Also Like