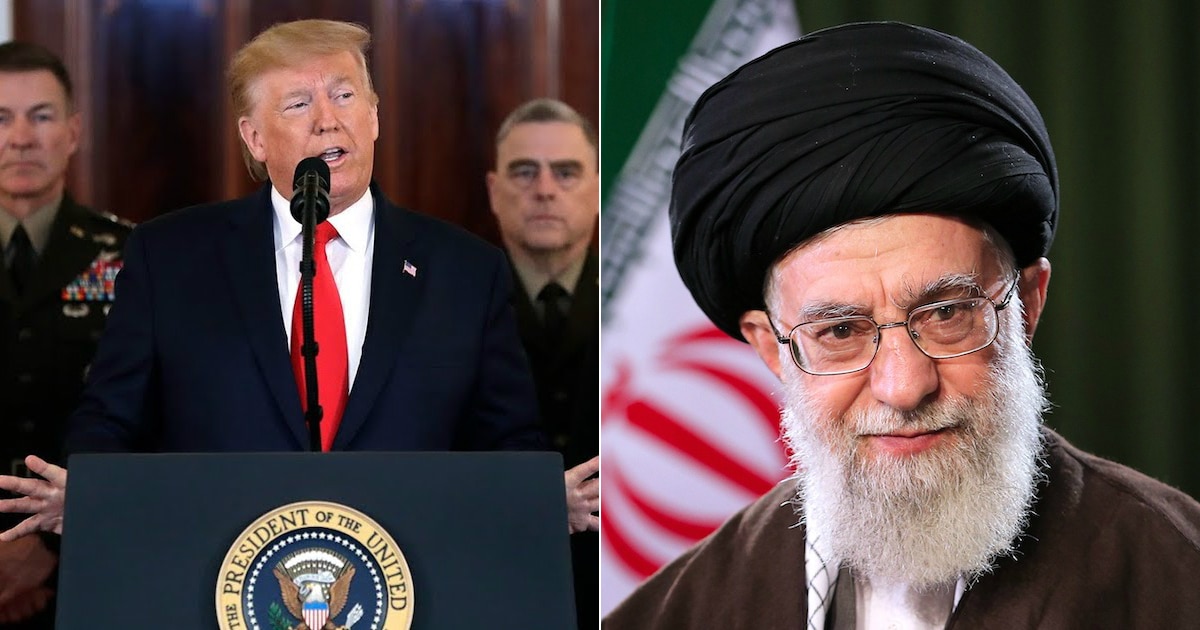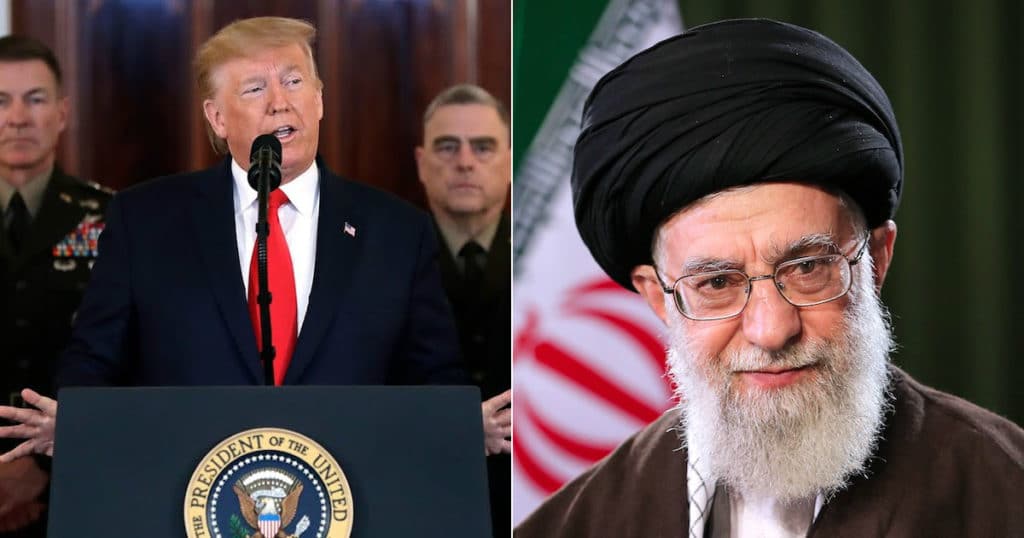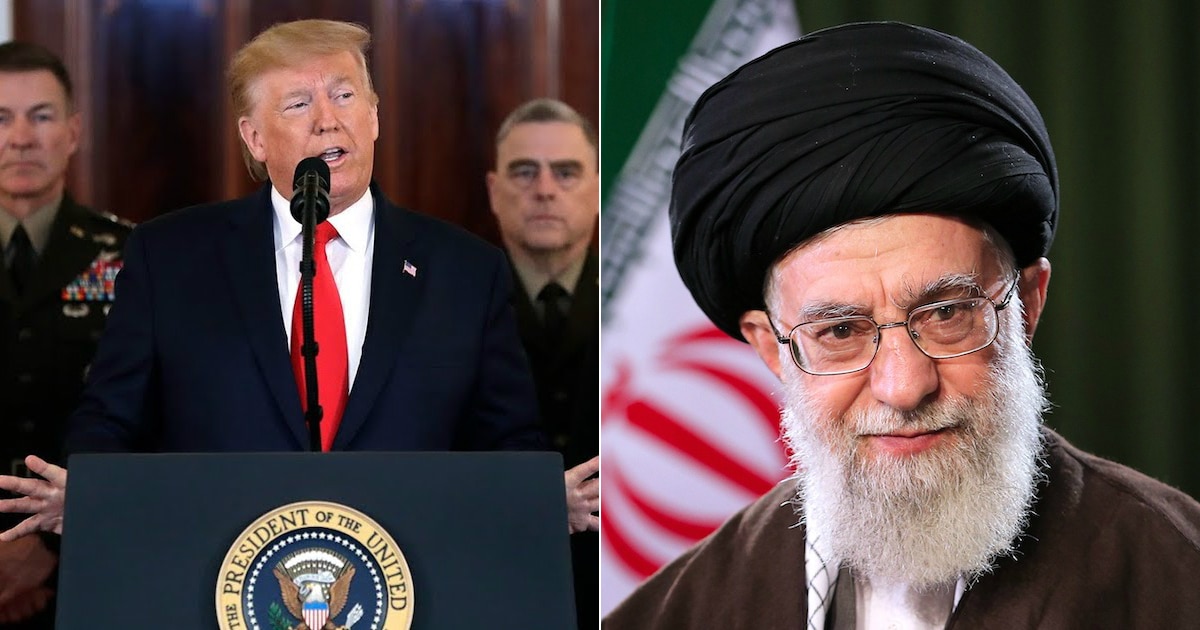 Many elected officials lack real life experiences, which is why they treat the Middle East as some geopolitical Rubik's cube. It's really not that complicated.
Just spend some time in a schoolyard filled with inner city kids. There are many similarities with the current state of U.S.-Iranian relations to a slice of concrete in Brooklyn. President Obama never understood the politics of a schoolyard. President Trump does.
The Islamic Republic of Iran has been the foremost sponsor of international terrorism since 1979. They provide training, funding, and political guidance to a variety of militant Islamic groups. They especially enjoy killing Americans referring to us as, The Great Satan. Iran and their thugs are the bad kids, whose goal is to control the entire schoolyard.
The schoolyard is also home to good kids, weak kids, a few jocks and there's always one big nice kid. A polite kid who's tall, muscular and captain of the football team. A kid not looking for trouble. He warns the bullies not to pick on the weak kids but practices restraint even when they keep poking away. They begin to sense weakness in the big nice kid until he draws a red line. "Don't hit another friend of mine or they'll be a price to pay." The bullies ignore the warning and the big kid kicks their butts. It makes them very reluctant to cross that line again.
Representative IIhan Omar declared, "We are outraged the president would assassinate a foreign official."
Omar, and the majority her Democratic colleagues, felt Iranian Major-General Qassem Soleimani was off limits to American retaliation since he was an uniformed member of a sovereign nation and therefore bullet proof. They are predicting Iran will extract their revenge by killing many Americans. They rationalize that striking back at our enemies will only escalate into World War III.
This is the faulty policy of appeasement, a policy which failed tragically with another uniformed member of a sovereign nation. It also fails in schoolyards.
During the 1930s, Great Britain followed a policy of appeasement. They gave Adolf Hitler whatever he wanted in order to keep the peace. He sensed weakness and continued to invade countries until he controlled most of Europe, North Africa and the Middle East. The Fuhrer awaited a military response but when none came, he took France. The German leader would openly mock British Prime Minister Neville Chamberlin, calling him a sissy.
Why did Britain adopt this policy of appeasement?
It was based on the idea that Hitler's demands were reasonable and, when he concluded his hissy fit in the remainder of Europe, Germany wouldn't attack England. The Nazi's appetite for domination would be sated with Czechoslovakia, Denmark, Austria, Poland, and Norway. This logic is similar to the Iran nuclear deal when President Obama practiced appeasement by sending billion dollars in cash as Iran's supreme leader screamed, "Death to America."
Obama was a very weak kid in the schoolyard, who gave his lunch money to the bullies.
The Ayatollah Ali Khamenei is the supreme leader of Iran. There was the blood of hundreds of Americans on that Obama cash when General Soleimani directed operations against U.S. military personnel in Iraq by Shia militias.
The basic belief of all appeasers is that wars have no winners, only losers. That proved the opposite in WW II. Had England, France and other European nations stopped Hitler in the beginning, millions upon millions of lives would have been saved and the holocaust prevented.
Iranians view us as weak and stupid as they scream at the cameras while thumping their chests. It's basically performance art. They gather, burn our flag, and threaten annihilation.
Our leaders have rarely understood the mindset of our enemies. They view them through the lens of the American sense of fair play but that never works whether it be Tehran or the Brooklyn schoolyard. Iran doesn't think like us and required some schoolyard justice, which President Trump provided.
The dynamics of a schoolyard is identical to international relations. The United States is the biggest kid in the schoolyard. There's no need to overreact, kill innocent civilians, or destroy the culture of Iran, North Korea, or Russia. But occasionally they require a reminder, other that verbal threats, something like a rocket up the butt of Gen. Qassem Soleimani.
John Ligato, a retired FBI agent, is the author of five books, including his latest —> The Comey Gang: An Insider's Look at an FBI in Crisis.