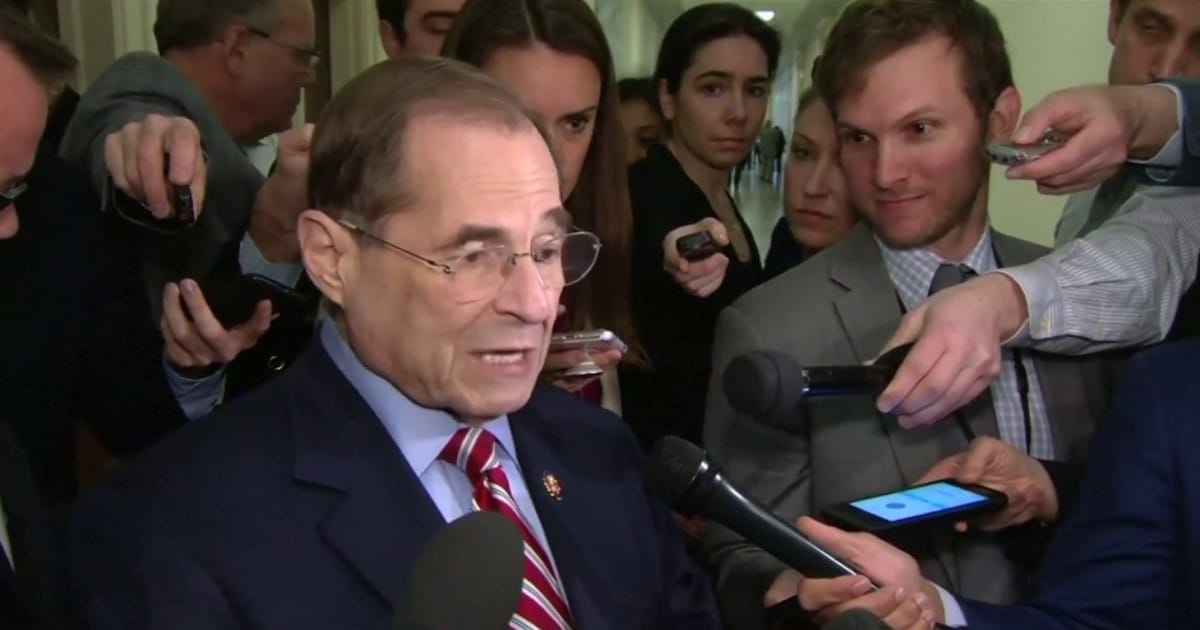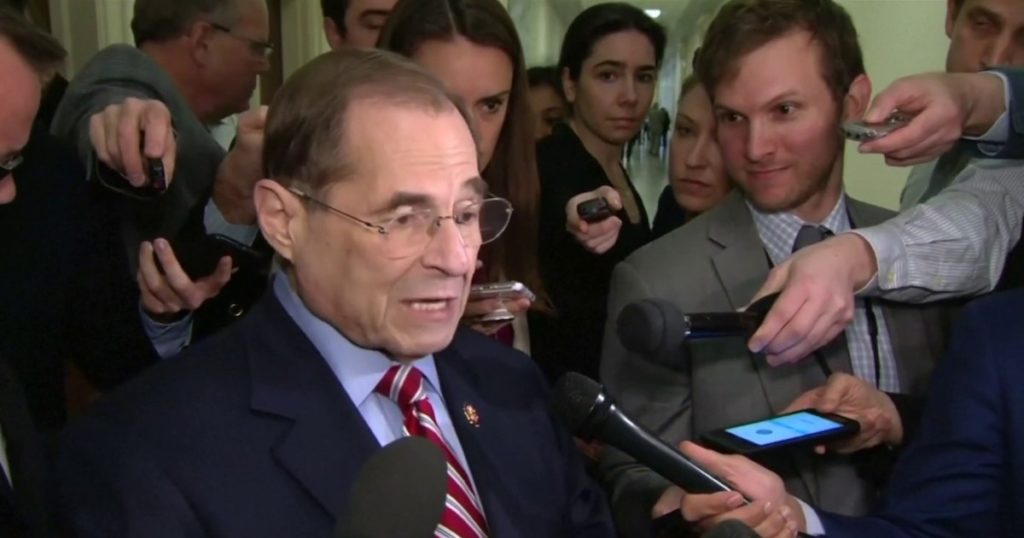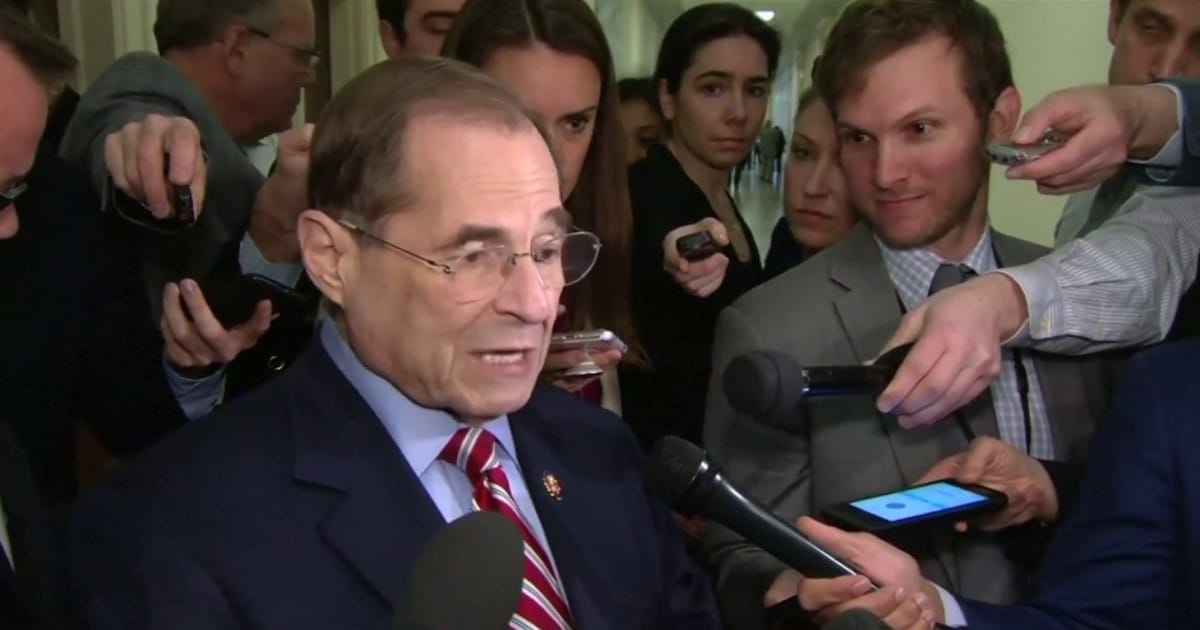 As the impeachment moves to the U.S. Senate, Rep. Jerry Nadler, D-N.Y., stated, "In any trial, you call witnesses who have information about the charges. Hunter Biden has no information and is not a relevant witness."
He added, "Any trial judge in this country would rule such a witness as irrelevant and inadmissible."
Rep. Nadler, the Chairman of the Judiciary Committee and impeachment manager, is using the standard of due process under the Constitution. Sounds fair, but there's a common maxim about comparing apples with oranges. Though both are fruit, they taste completely different.
The current impeachment process is a mixed bag of rotten fruit. Impeachment is a political, not a legal process. Yet, Democrats continue to blend the two when it furthers their case.
President Trump is accused of abuse of power. The evidence is not based on the facts of wrongdoing, but rather the Democrats' opinion of misconduct. Imagine an FBI agent approaches you and announces, "You're under arrest." Most innocent people would wonder, "What'd I do?"
The indictment maintains that you engaged in a conversation with Fred, a colleague, and pressured him to commit a crime. The trial begins and the government introduces a tape—which they play repeatedly—while declaring your guilt. Your attorney assures you that the telephone conversation lacks any elements of a crime, but worries that the prosecution has many witnesses.
The government calls ten business associates who state that they "believe," "feel," "infer," "theorize," and "presume," you are guilty. Not one witness could factually testify that you abused your power, but their feelings were accepted as fact. No trial judge would consider these witnesses relevant and would rule their testimony hearsay.
As a standard for due process, hearsay is considered gossip by teenagers in the high school cafeteria and not admissible. The Fifth Amendment also requires that any defendant be provided the opportunity to face their accuser.
None of these individuals are the accusers. They're a bunch of anti-Trump tarot card gypsies with fancy titles and ideological agendas.
But Rep. Nadler's standard for guilt changed once the impeachment inquiry reached the U.S. Senate, where he demanded only witnesses with relevant information.
The only relevant information, whether it be a criminal trial or an impeachment, is the conversation, itself. President Trump made no demand for a quid pro quo.
Ukrainian President Volodymyr Zelensky stated unequivocally that President Trump neither requested nor implied that he investigate the Bidens or lose financial aid. Lacking that, the impeachment was simply based on a preconceived hatred of President Trump since Zelensky is the only direct relevant witness.
Any trial Judge in this country would announce a directed verdict of innocence based on a lack of evidence. But Reps. Adam Schiff, Nadler and Nancy Pelosi double down on their mind-reading act and proclaim, minus any evidence, that President Zelensky was lying.
It really didn't matter what Presidents Trump and Zelensky discussed since the Democrats would've initiated an impeachment. Facts be damned.
To sum up this Shakespearean tragedy, the Democrats used a tape of a telephone conversation, which does not contain evidence of a crime. They discounted the statements of the two people on the call by allowing witnesses with no direct knowledge to express their opinions as facts. To bolster their non-existent case, they then accuse the only two fact witnesses—Presidents Trump and Zelensky—of lying.
Reps. Schiff and Nadler are now demanding that the Republican Senate call the Democrats' witnesses. Senate Minority Leader Chuck Schumar is whining that "trials have witnesses, that's what they're all about…we need to know the facts from those in a position to know the facts …we must have relevant witnesses."
Democrats are suddenly zealous proponents of relevant witnesses.
During the House impeachment inquiry, Rep. Schiff promised that Republicans would be able to call witnesses. But there was a catch. He had to approve the witness requests. The Republicans requested that Hunter Biden, Eric Ciaramella (the whistleblower), Nellie Ohr, Devon Archer (Burisma board member) and former Vice President Joe Biden, testify.
Rep. Schiff rejected every witness request.
Wes Fesle felt that, "fairness is man's ability to rise above his prejudices."
John Ligato, a retired FBI agent, is the author of five books, including his latest —> The Comey Gang: An Insider's Look at an FBI in Crisis.