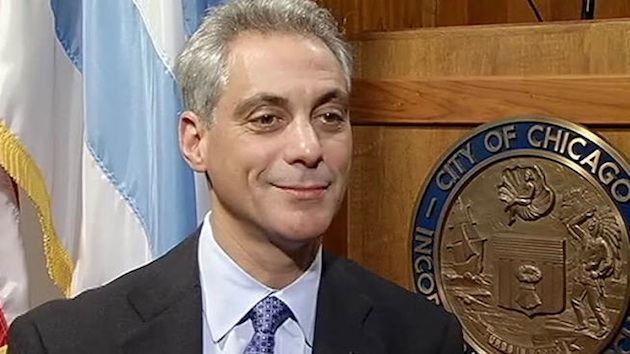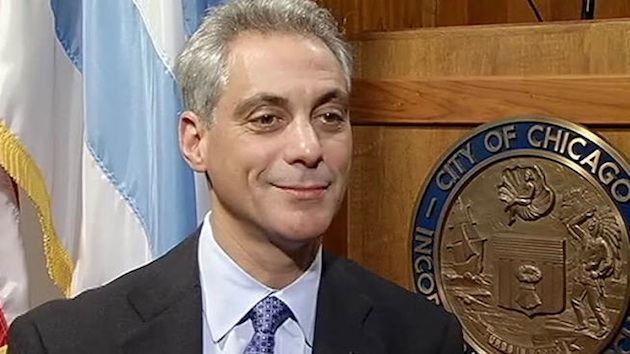 Back in January, Federal Judge Edmond E. Chang ruled against Chicago Mayor Rahm Emanuel and opponents of gun rights, handing down a decision that deemed the city's longtime ban on gun stores unconstitutional. The federal court granted city officials a six-month grace period to approve a plan to lift the ban, setting a deadline of July 14.
Now, Mr. "never let a good crisis go to waste" is planning to propose a draconian plan that would require all gun sales in the city to be videotaped, while refusing to open up zoning in 99.5 percent of the city to new gun stores. Emanuel is expected to announce the plan at a city council meeting Wednesday, and sell the zoning restrictions as a simple attempt to ban gun stores near schools and parks.
Tuesday served as a sneak peek into the strategy Emanuel has chose, when speaking at the Chicago police department's annual awards ceremony he called the new rules "a smart, tough and enforceable way to prevent illegal guns in the city of Chicago," the Chicago Tribune reported.
Janey Rountree, the mayor's deputy chief of staff for public safety, regurgitated the same general sentiment.
"There is no question it will be the smartest, toughest regulation on gun stores in the country," she said. "It's designed to prevent gun trafficking and illegal sales in these stores."
But the reality of the plan suggests Emanuel and other opponents of Second Amendment gun rights have intentionally designed a plan with an aim to make conducting business for gun stores impossible. In addition to the zoning restrictions, dealers will only be able to sell one handgun per month, per buyer. Store records would also be subject to quarterly audits by other opponents of gun rights, and all of these rules are only implemented after gun stores receive a police-approved security plan prior to opening.
In order to receive such approval, gun stores would have to include approved exterior lighting, the proper amount of surveillance cameras, approved alarm systems, as well as certain gun and ammunition storage. Store employees would also be forced to "undergo fingerprinting, background checks and training on identifying potential gun traffickers."
Emanuel's proposal would also require a 72-hour waiting period for purchasing handguns and a 24-hour period waiting period for rifles and shotguns. Gun stores will not be able to reopen at the same location — which will translate into nowhere — for three years if the city has revoked its license for ordinance violations.
Despite longtime bans, Chicago has been and remains to this day one of the most dangerous cities in the United States. In 2013, alone, the Chicago police department confiscated nearly 7,000 illegal weapons, a rising trend that directly coincides with gun right restrictions.