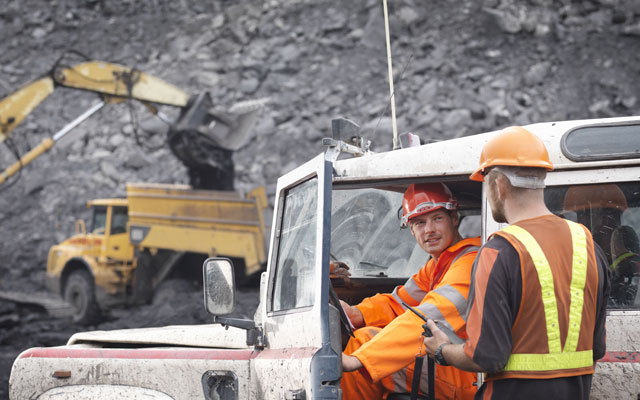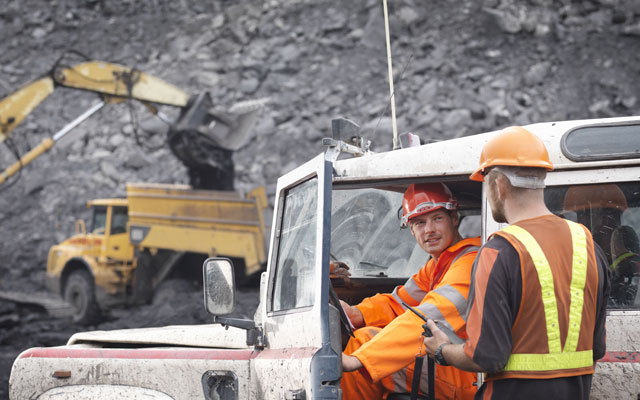 The Obama administration Monday announced the first-ever regulation to place nationwide restrictions on carbon emissions from existing power plants. The controversial move is key to President Obama's climate change agenda, and aims to use the Environmental Protection Agency to force existing plants to cut pollution by 30 percent by 2030.
Aside from the new regulation bypassing Congress, both the political costs to the Democratic Party and economic costs to the American people, will be severe. The Democrats feared the political consequences of passing "cap-and-trade" legislation when they held super-majorities in both Houses of Congress, but now the president has unilaterally declared the EPA plan will go into effect in June 2016, following a one-year comment period. States will then be forced to carry out the rule, though the administration claims they can do so with some flexibility.
However, industry officials have been sounding the alarm on the lock-step march toward power shortages. American Coalition for Clean Coal Electricity Mike Duncan is concerned that if more power plants are closed, "that creates huge stresses – we're just not ready for anything like that in this country."
Then there are the financial costs. There is widespread agreement that the rule change will increase electricity prices, as there is no way to get around the fact the United States relies on coal for 40 percent of its electricity. But rather than focus on the reality, which is that alternative energy is not developed enough to offset the cost to the everyday American, supporters focus on coal's role as the country's second-largest emitter of greenhouse gases.
Political consequences are also a factor for a number of Democrats representing states with coal-producing economies. Democratic Rep. Nick Rahall of West Virginia, who represents a state that gets 96 percent of its power from coal, coincidentally faces a tough reelection in November and is also opposing the rule. The West Virginia Senate race between another Representative, Shelley Moore Capito, and Natalie Tennant rated "Safe Republican" on PPD's Senate Map Predictions.
Prior "War on Coal" regulations have all but destroyed the state's economy, leading to a significant move toward the Republican Party in political preference, as well as the highest food stamp recipient number per capita. Rahall said Thursday that even though he didn't have all the information about the rule, "from everything we know we can be sure of this: It will be bad for jobs."
The U.S. Chamber of Commerce is releasing a study that shows the rule will kill 224,000 jobs every year through the year 2030, and will impose $50 billion in annual costs. Among the states that will be severely affected by the regulation are Kansas, Kentucky, Virginia, West Virginia, Pennsylvania and Ohio.
"Add the fact that EPA is proposing new source performance standard, what this is going to do will effectively ban the construction of any new coal plants," Manchin said on the new changes last month. "How do we keep the lights on so people's lives will not be in danger?"
Even former comedian turned-Minnesota Democratic Senator, Al Franken, told Fox News that this is no laughing matter. "We need state flexibility in addressing those kind of issues, especially on the new rules that the EPA will make on existing coal fire plants," he said. "We're talking about grid security — it's a serious issue."
Meanwhile, the vast amount of public opinion data show that the American people — though largely concerned about the environment — have little appetite for climate change rules that take priority over economic issues. In fact, according to the latest Gallup Environmental survey, Americans recognized the unusually cold winter this past year, but did not see it as a result of man-made climate change. The indefinite delay of the Keystone XL pipeline put the Democrats' disconnect on full display, with polls showing the public approved of the construction by more than two-thirds majority.
But on Saturday, Obama tried to rally public support for the new rule by arguing that Americans can have their cake and eat it, too, though the facts don't bear that out. He said carbon-dioxide emissions are a national health crisis, which somehow actually hurt the economy while causing global warming.
"We don't have to choose between the health of our economy and the health of our children," Obama said in his weekly address. "As president and as a parent, I refuse to condemn our children to a planet that's beyond fixing."
Because Democrats saw little chance of selling that losing argument prior to their historic 2010 defeat, Obama is now stretching his authority in the 1970s-era old Clean Air Act, which has already been reigned in by the Supreme Court. "I can't find a single precedent that strongly supports your position," Justice Kennedy said during oral arguments in February regarding a case that will decide whether or not the EPA has authority under the Clean Air Act to regulate greenhouse gases under a program for stationary sources of pollution, such as power plants and oil refineries.
Kennedy joined with the courts liberal justices in the landmark 2007 case, Massachusetts v. EPA, when on a 5-4 vote ruled that greenhouse gases from vehicles were a pollutant and could potentially be regulated under the air pollution law. However, Kennedy wasn't at all thrilled with the government's argument in the latest case.
The law is typically used to regulate pollutants such as soot, mercury and lead. But only in the recent past — under the Obama administration — has it been used to apply to greenhouse gases.
"There are no national limits to the amount of carbon pollution that existing plants can pump into the air we breathe. None," Obama said Saturday in his weekly radio and Internet address.
"We limit the amount of toxic chemicals like mercury, sulfur, and arsenic that power plants put in our air and water. But they can dump unlimited amounts of carbon pollution into the air. It's not smart, it's not safe, and it doesn't make sense."