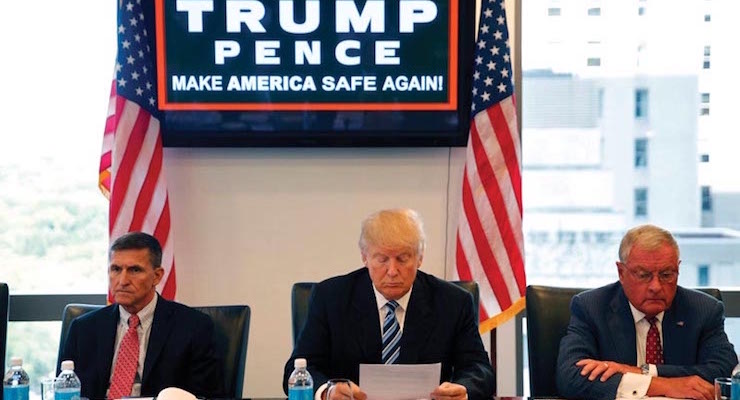 At the risk of sounding like a broken record (or like Donald Sutherland in Animal House), I'm going to repeat myself for the umpteenth time and
state that the United States has a big long-run problem.
To be specific, the burden of government spending will inexorably climb in the absence of big reforms. This isn't just my speculation. It's a built-in mathematical result of poorly designed entitlement programs combined with demographic changes.
I wrote about these issues in a column for The Hill.
…there is a big reason to worry about the slowdown in population growth in the U.S. Many of our entitlement programs were created based on the assumption that we would always have an expanding population, as represented by a population pyramid. …however, we've seen major changes in demographic trends, including longer lifespans and falling birthrates. The combination of these two factors means that our population pyramid is slowly, but surely, turning into a population cylinder. …this looming shift in America's population profile means massive amounts of red ink as the baby boom generation moves into full retirement.
To back up my claim, I then cited grim numbers from the Congressional Budget Office, and also linked to very sobering data about America's long-run fiscal position from
the Bank for International Settlements, the International Monetary Fund, and the Organization for Economic Cooperation and Development.
Simply stated, the United States will become a failed welfare state if we don't make changes in the near future.
But I point out that we can save ourselves from that fate. And it's not complicated. Just make sure government spending grows slower than the private economy, which will only be possible in the long run if lawmakers reform entitlements, particularly Medicare and Medicaid.
…it's also possible that Washington will get serious about genuine entitlement reform. …if Congress adopted the structural reforms that have been in House budgets in recent years, much of our long-run spending problem would disappear. …the real goal is to make sure that government spending grows slower than the private sector.
That's the good news.
But here's the bad news. Based on his campaign rhetoric, Donald Trump isn't a fan of entitlement reform.
And if he says no, it isn't going to happen. Writing for National Review, Michael Barone explains that Trump's opposition is a death knell.
The election of Donald Trump has put the kibosh on…the entitlement reform sought by conservative elites… Trump…has made plain that he's opposed to significant changes in entitlements… It's hard to see how Republicans in Congress will go to the trouble of addressing entitlements if their efforts can't succeed.
As a matter of political prognostication, I agree. Republicans on Capitol Hill are not going to push reform without a receptive White House.
It doesn't matter that they're right.
Conservative elites' concern about entitlements is based on solider numbers… There's a strong case for making adjustments now… The longer we wait, the more expensive and painful adjustments will be. …Conservative…elites may have superior long-range vision. But they're not going to get the policies they want for the next four years.
But this doesn't mean reform is a lost cause.
I explained last month that there are three reasons why Trump might push for good policy even though he said "I'm not going to cut Medicare or Medicaid."
First, politicians oftentimes say things they don't mean (remember Obama's pledge that people could keep their doctors and their health plans if Obamacare was enacted?).
Second, the plans to fix Social Security, Medicare, and Medicaid don't involve any cuts. Instead, reformers are proposing changes that will slow the growth of outlays.
Third, if Trump is even slightly serious about pushing through his big tax cut, he'll need to have some plan to restrain overall spending to make his agenda politically viable.
And maybe Trump has reached the same conclusion. At least to some degree.
Here's what is being reported by The Hill.
Medicaid has grown in size in recent years, with ObamaCare extending coverage to millions of low-income people who hadn't qualified before. But Republicans warn of the program's growing costs and have pushed to provide that money to states in the form of block grants — an idea President-elect Donald Trump endorsed during the campaign. Vice President-elect Mike Pence signaled in an interview with ABC this month that the incoming administration planned to keep Medicare as it is, while looking at ways to change Medicaid. …Block grants would mean limiting federal Medicaid funds to a set amount given to the states, rather than the current federal commitment, which is more open-ended. …Gail Wilensky, who was head of the Centers for Medicare and Medicaid Services…argued that…If federal money for the program were fixed, "states would have much greater incentives to use it as efficiently as possible," she said.
The policy argument for Medicaid reform is very strong.
The real question is whether Trump ultimately decides to expend political capital on a much-needed reform. Because he would need to do some heavy lifting. If GOPers push for block grants, well-heeled medical providers such as hospitals will lobby fiercely to maintain the status quo (after all what's is waste and fraud to usis money in the bank for them). Trump would have to be willing to push back and make a populist argument for federalism and fiscal responsibility rather than a populist argument for dependency.
I guess we'll see what happens.