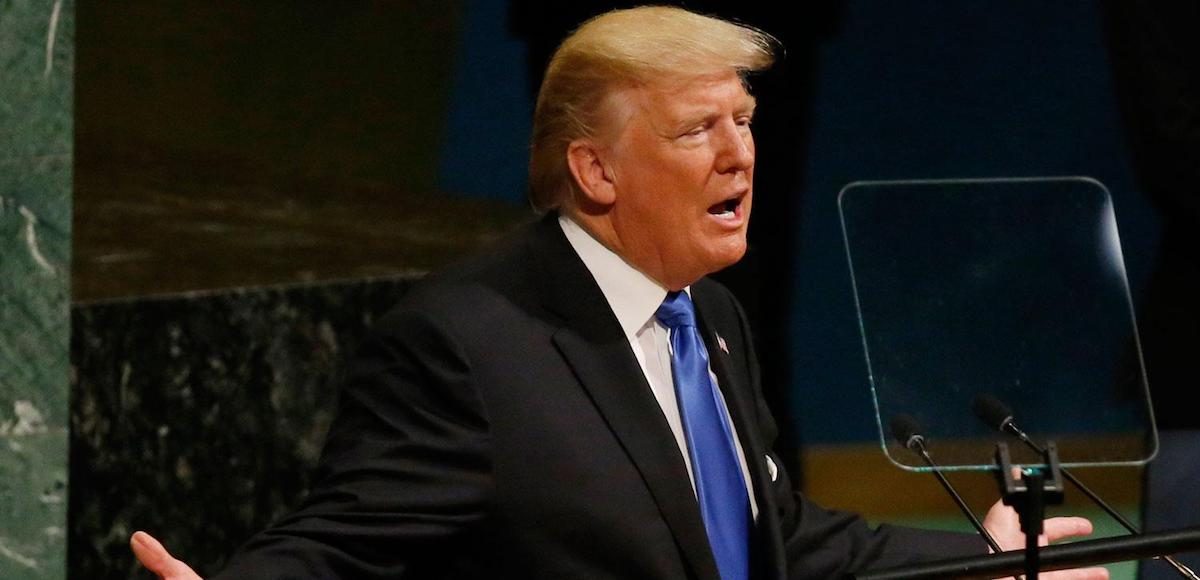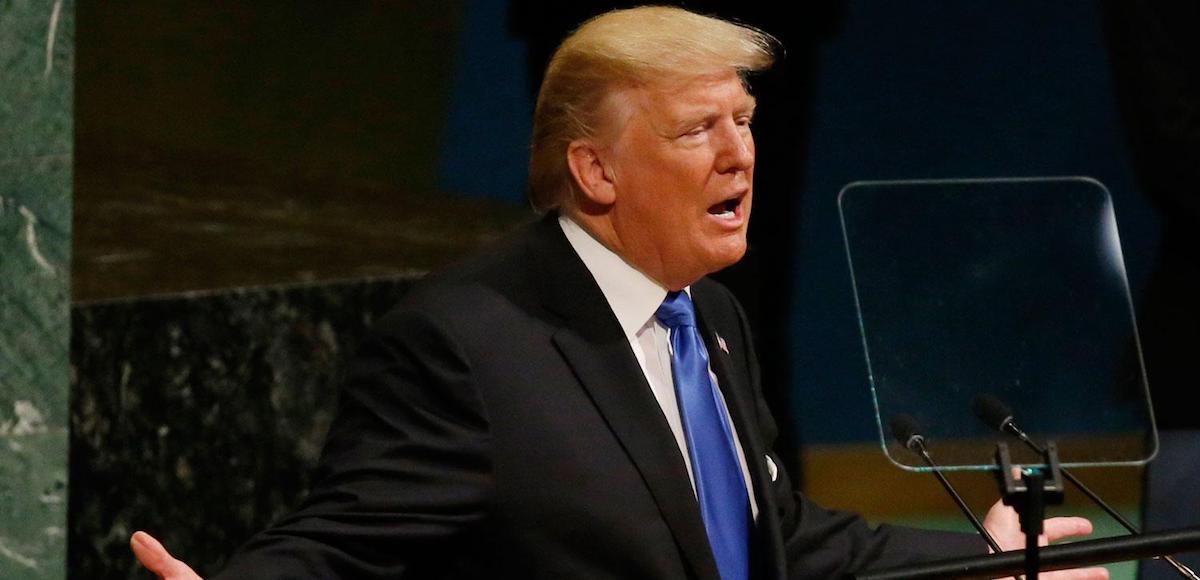 I expressed approval when President Donald Trump proposed to reduce U.S. funding for international bureaucracies, mostly because of my disdain for the statist policy agenda of the International Monetary Fund (IMF) and Organization for Economic Cooperation and Development (OECD).
Sadly, there's has not been much follow-through by the White House, and it looks like Congress isn't going to cut either the funding or the authority of these bloated institutions. And that means they will continue to advocate for class-warfare tax policy and bigger government.
But, as reported by AFP, some seeds were planted early in the year that may eventually save money for taxpayers.
…a draft executive order…prepared at the White House could deprive the United Nations of billions of dollars in US financial support. The United States is by far the UN's biggest financial contributor, providing 22 percent of its operating budget and funding 28 percent of peacekeeping missions, which currently cost $7.8 billion annually. …The Trump administration is proposing a 40 percent cut in some US funding, according to the draft executive order titled "Auditing and Reducing US Funding of International Organizations."
And it appears that some of the seeds germinated. According to the Associated Press, steps are being taken to reduce the fiscal burden of the United Nations.
The U.S. government says it has negotiated a significant cut in the United Nations budget. The U.S. Mission to the United Nations said on Sunday that the U.N.'s 2018-2019 budget would be slashed by over $285 million. The mission said reductions would also be made to the U.N.'s management and support functions. The announcement didn't make clear the entire amount of the budget or specify what effect the cut would have on the U.S. contribution. U.S. ambassador to the U.N. Nikki Haley said that the "inefficiency and overspending" of the organization is well-known, and she would not let "the generosity of the American people be taken advantage of."
By the way, "nicked" or "trimmed" would be more accurate than "slashed."
Nonetheless, at least it's a small step in the right direction.
And the recent U.N. vote against the U.S. may lead to additional budgetary savings, as explained in the Wall Street Journal by John Bolton, a former ambassador from the United States to that bureaucracy.
…the U.N. showed its true colors with a 128-9 vote condemning President Trump's recognition of Jerusalem as Israel's capital. …America is heard much more clearly at the U.N. when it puts its money where its mouth is. …the White House should also reconsider how Washington funds the U.N. more broadly. …Despite decades of U.N. "reform" efforts, little or nothing in its culture or effectiveness has changed. …Turtle Bay has been impervious to reform largely because most U.N. budgets are financed through effectively mandatory contributions. Under this system, calculated by a "capacity to pay" formula, each U.N. member is assigned a fixed percentage of each agency's budget to contribute. The highest assessment is 22%, paid by the U.S. This far exceeds other major economies… The U.S. should reject this international taxation regime and move instead to voluntary contributions. This means paying only for what the country wants—and expecting to get what it pays for. Agencies failing to deliver will see their budgets cut, modestly or substantially. Perhaps America will depart some organizations entirely.
Bolton has some targets in mind.
…earlier this year the U.N. dispatched a special rapporteur to investigate poverty in the U.S.? American taxpayers effectively paid a progressive professor to lecture them about how evil their country is. The U.N.'s five regional economic and social councils, which have no concrete accomplishments, don't deserve American funding either. …Next come vast swaths of U.N. bureaucracy. Most of these budgets could be slashed with little or no real-world impact. Start with the Office for Disarmament Affairs. The U.N. Development Program is another example. Significant savings could be realized by reducing other U.N. offices that are little more than self-licking ice cream cones, including many dealing with "Palestinian" questions. …Thus could Mr. Trump revolutionize the U.N. system. The swamp in Turtle Bay might be drained much more quickly than the one in Washington.
And Rich Lowry of National Review didn't even wait for the latest controversy.
Here are some excerpts from a column he wrote in late 2016.
We are the chief funder of a swollen, unaccountable U.N. apparatus that has been a gross disappointment for more than 70 years now. …As early as 1947, a U.S. Senate committee flagged "serious problemsof overlap, duplication of effort, weak coordination, proliferating mandates and programs, and overly generous compensation of staff within the infant, but rapidly growing, UN system." And those were the early, lean years. We pay more than anyone else to keep the U.N. in business, about 22 percent of the U.N.'s regular budget. …Because nothing involving the U.N. is clean or straightforward, it's hard to even know how much the U.S. pays in total into the U.N. system. But it's probably around $8 billion a year. We should withhold some significant portion of it.
My view, for what it's worth, is that the United Nations is better (less worse?) than the OECD or IMF.
But that's mostly because it doesn't have much power. When it does try to intervene in policy — global warming and gun control, for instance, as well as the Internet, the War on Drugs, monetary policy, and taxpayer-financed birth control –, the U.N. inevitably urges more power and control for government.
If you think I'm exaggerating about a statist mindset at the United Nations, check out this jaw-dropping tweet from a high-level bureaucrat.
Wow. Before capitalism, as explained in videos by Deirdre McCloskey and Don Boudreaux, human existence was characterized by grinding poverty. But once free markets were unleashed, the world has enjoyed unprecedented prosperity.
Yet this liberating and enriching system is "an urgent threat" according to the United Nations.
Wouldn't it be more appropriate if the bureaucrat who sent out this tweet instead focused on hellholes where the free market is suppressed and persecuted – such as Venezuela, North Korea, Zimbabwe, and Cuba?
My friend Walter Williams perhaps has the best response to the U.N.'s vapid sentiment (h/t: libertarian Reddit).
Others share my concern, as illustrated by this passage from a column in the U.K.-based Daily Telegraph.
Hillel Neuer, the head of UN Watch, a campaign group, called this a "loony tweet", adding: "While millions of people are suffering from genocide, sexual slavery and starvation, it is far from clear why the UN would instead focus its attention on unidentifiable 'urgent threats', let alone on economic subjects about which it has neither competence nor expertise." Mr Neuer pointed out that socialist economics had brought misery to Venezuela without drawing similar criticism from the UN. "The same UN human rights office has failed to issue a single tweet about this past month's dire human rights crisis in Venezuela, where millions face mass hunger in part due to attacks on the free market," he said.
Let's look at other examples of U.N. statism.
For example, the bureaucrats are inserting themselves in American racial issues.
The history of slavery in the United States justifies reparations for African Americans, argues a recent report by a U.N.-affiliated group based in Geneva. …The group of experts, which includes leading human rights lawyers from around the world, presented its findings to the United Nations Human Rights Council on Monday, pointing to the continuing link between present injustices and the dark chapters of American history. "In particular, the legacy of colonial history, enslavement, racial subordination and segregation, racial terrorism and racial inequality in the United States remains a serious challenge, as there has been no real commitment to reparations and to truth and reconciliation for people of African descent," the report stated. …The reparations could come in a variety of forms, according to the panel, including "a formal apology, health initiatives, educational opportunities … psychological rehabilitation, technology transfer and financial support, and debt cancellation."
By the way, I'm fine with a formal apology (assuming one hasn't already been issued). Slavery is a stain on American history, after all.
And I'd be delighted to see a massive school choice initiative, which would benefit students from all backgrounds, but I strongly suspect black kids would disproportionately gain.
I fear, though, that the U.N. panel is primarily interested in "financial support," which is simply a euphemism for a bigger welfare state. And since the current welfare state already has caused great damage to the black community, making it even bigger would be very ill-advised.
Here's another example of bizarre policy from a division of the United Nations. The bureaucrats at the World Health Organization want to classify the absence of a sexual partner as a disability.
…the World Health Organisation will change the standard to suggest that a person who is unable to find a suitable sexual partner or is lacking a sexual relationship to have children – will now be equally classified as disabled. WHO says the change will give every individual "the right to reproduce". …Gareth Johnson MP, former chair of the All Parliamentary Group on Infertility, whose own children were born thanks to fertility treatment, said: "I'm in general a supporter of IVF. But I've never regarded infertility as a disability or a disease but rather a medical matter. …Dr David Adamson, an author of the new standards, argued…"It puts a stake in the ground and says an individual's got a right to reproduce whether or not they have a partner. It's a big change. …It sets an international legal standard. Countries are bound by it."
Hey, I'm had many tragic periods of celibacy in my life and I never even got a handicapped parking sticker!
More seriously, I have great sympathy for people with fertility issues. Not only because I have empathy for them, but also because of my concerns about demographic decline.
But there's a big difference between saying that people have a right to try to have children and the U.N.'s assertion that others are obliged to help people have children.
It doesn't help that the U.N. newest top bureaucrat has a very dismal track record.
Here are some of the grim details from Claudia Rosett.
…former Prime Minister of Portugal Antonio Guterres…brings to the job a record that suggests he is a perfect fit to head a UN that is prone to overreach, mismanagement, waste, fraud, abuse and government meddling in every aspect of life — provided we all want even more of the same. …Guterres also served as president of the Socialist International, from 1999-2005… From 2005-2015, Guterres served as high commissioner of the UN agency for refugees (UNHCR)… That sounds great, except the UN's own auditors…issued an audit report identifying a series of "critical" lapses by the UNHCR under Guterres's management. …If that's how Guterres managed — or mismanaged — a single UN agency while running it for more than a decade, is it likely he will do a better job as secretary-general? …we get a longtime socialist with a record of managerial incompetence, heading a multi-billion dollar, diplomatically immune, opaque, globe-girdling organization funded with billions of other people's money (America, which bankrolls roughly one-quarter of the UN system with your tax dollars, being the largest contributor). What could go wrong?
The answer to Claudia's question is that we'll probably get business as usual.
And since that means more waste and more advocacy of bad policy, that's unfortunate news for taxpayers all over the world.
So I'm keeping my fingers crossed that the Trump Administration does the right thing and puts the U.N. on a diet.
Let's close with some humor. Here's a Jeff MacNelly cartoon, presumably from way back in the 1970s.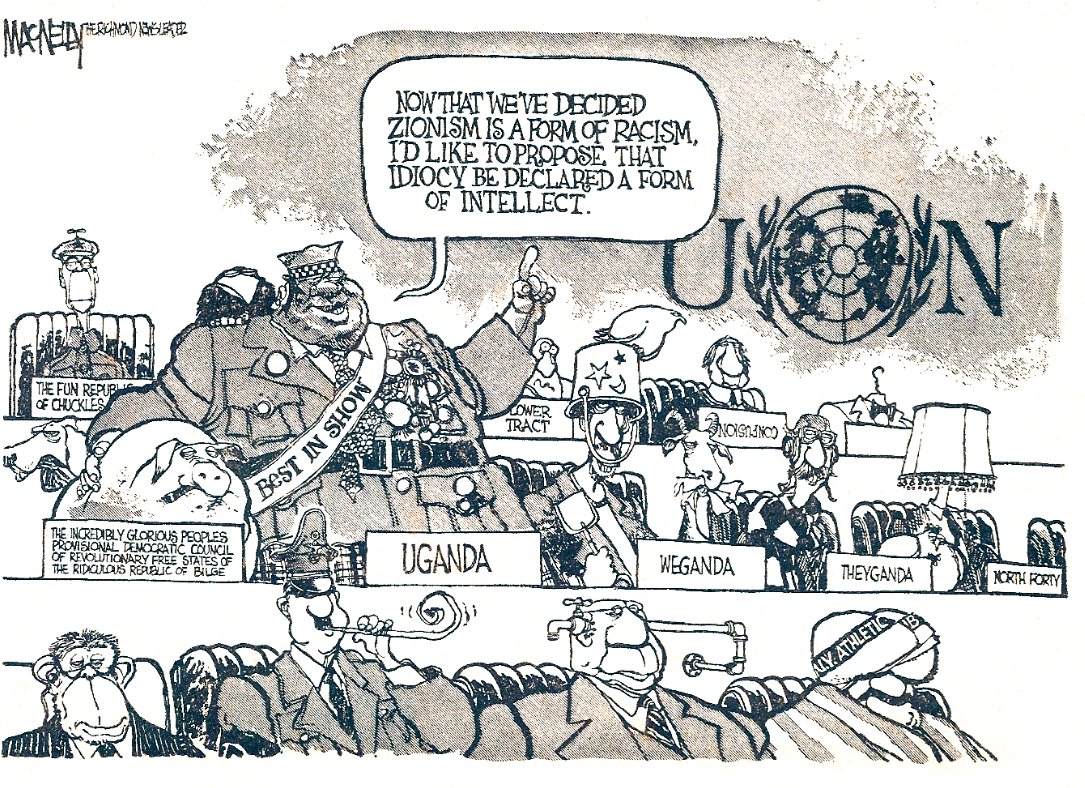 P.S. In my experience, many U.N. officials and bureaucrats are smart, well-meaning people. But as I noted during a trip to Switzerland back in 2009, it would be much better if they were in the private sector where their skills and abilities could be used for expanding prosperity.