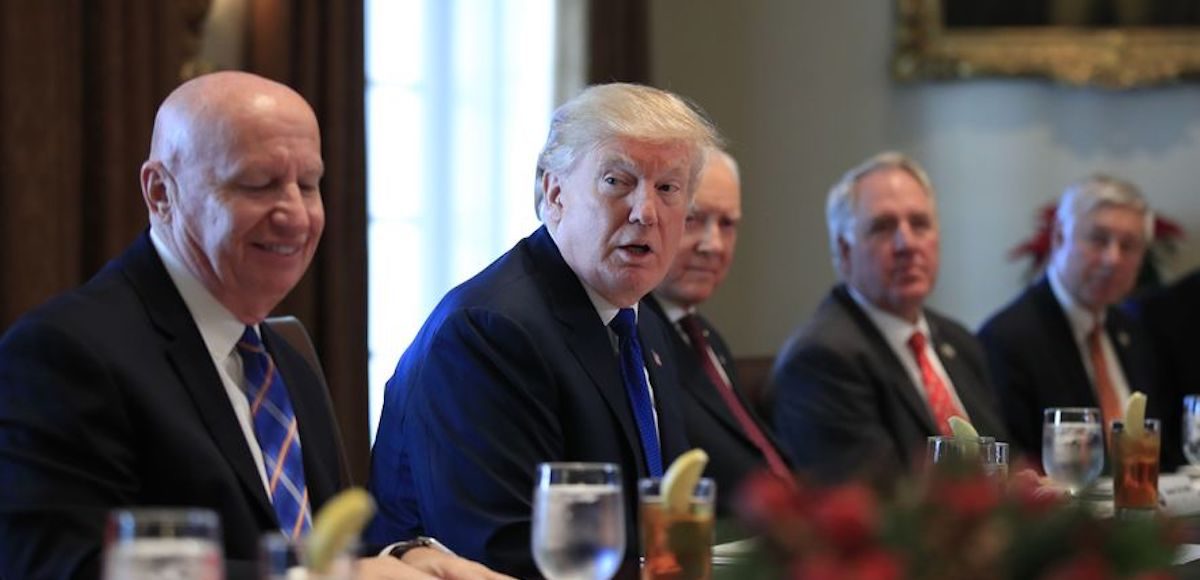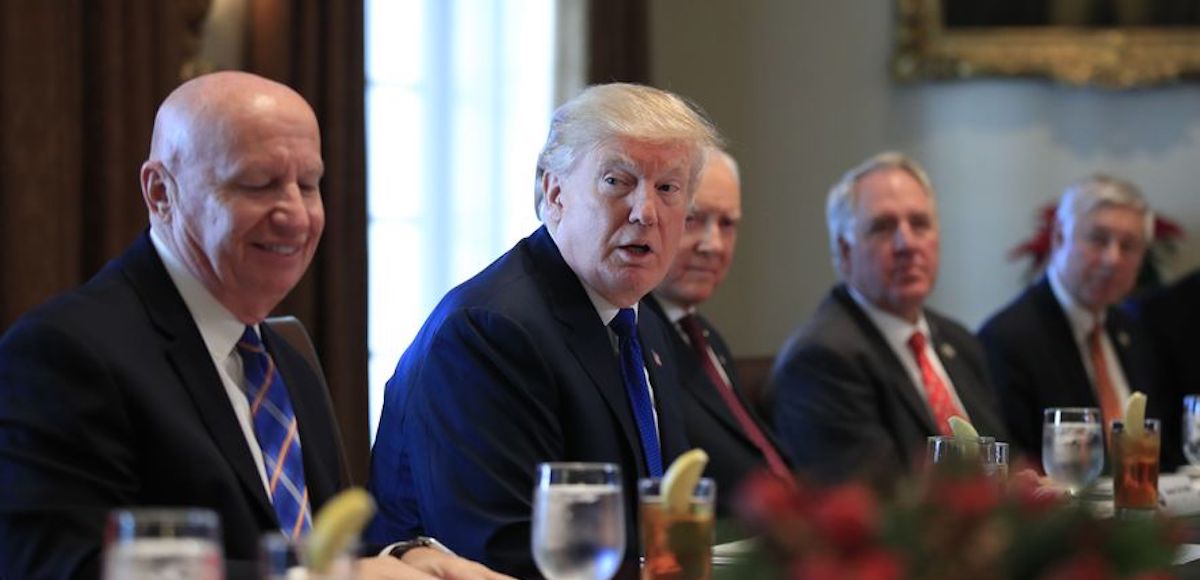 Yesterday's column about "the tax nightmare before Christmas" was based on my fear that politicians will try to impose a value-added tax at some point in the not-too-distant future.
Today's column is about the spending nightmare that is already happening. The bottom line, as expressed in this clip from a recent interview with Neil Cavuto, is that Republicans are not doing what's right for the country.
Need some evidence?
How about  what was reported today in the Hill?
Lawmakers are under pressure to get a deal to increase the budget caps and prevent automatic across-the-board spending cuts, known as sequestration. …a deal has remained elusive, with both sides battling over how much to increase both defense and nondefense spending.
Needless to say, they should be battling over how much to cut spending, not how much to increase it.
Unfortunately, the propensity to over-spend is a long-standing pattern. In an uncharacteristic episode of fiscal sanity, Congress enacted the Budget Control Actin 2011, which then led to a much-needed sequestration early in 2013.
But ever since that point, as explained back in 2015 by the New York Times, politicians have been figuring out ways to get out from under this modest bit of fiscal discipline.
They raised the spending caps at the end of 2013.
And raised the spending caps again in 2015.
In other words, GOP fecklessness isn't anything new.
Here's another clip from the recent Cavuto interview. I argue for spending caps with sequester enforcement.
But I confess that enacting such caps is just part of the battle. The real challenge is making sure politicians can't wiggle out from under such fiscal constraints.
In my fantasy world, we avoid that problem by making spending restraint part of the Constitution, an approach that has been very successful for Hong Kong and Switzerland.
That doesn't seem likely any time soon in America.
And let's not forget that Republicans also are poised to splurge on a new "emergency" package – and this money would be exempt from spending caps. Here's another portion of the Hill story.
The $81 billion package provides aid for communities affected by recent hurricanes in Texas, Florida, Puerto Rico and the U.S. Virgin Islands, as well as wildfires in California. The Senate is expected to take the legislation up once they return to Washington.
And the bill is turning into a bidding war, thanks in part to some supposed fiscal conservatives.
…Cornyn and fellow Texas GOP Sen. Ted Cruz want… more funding for their state's Hurricane Harvey recovery efforts. …Cruz said…his state, which he said had up to $180 billion in hurricane damage, would only be eligible for a small portion of the money in the House bill. But any push to help Texas would likely set off a demand from other delegations for help responding to wildfires in California, as well as additional funding for hurricane relief in Puerto Rico. Rep. Luis Gutiérrez (D-Ill.)…said that Puerto Rico needs an estimated $94 billion to rebuild.
I don't think the federal government should be in the business of compensating people for losses following natural disasters. That simply rewards those who go without insurance while also creating perverse incentives to build in risky areas.
But if politicians actually think that it's the federal government's responsibility, then they should reduce other spending to finance supposed emergencies. Heck, FDR and Truman did this for World War II and the Korean War, and they weren't exactly fiscal conservatives.
Let's close with some additional bad news. What's written above relates to the GOP's failure to control "discretionary" spending. That's the part of the budgetthat funds the Pentagon, as well as providing most of the outlays for departments that shouldn't even exist (such as Transportation, Housing and Urban Development, Education, Energy, and Agriculture).
If you really want to be depressed, keep in mind that Republicans also are dropping the ball on "entitlements," which are programs that are designed to automatically increase every year (such as Social Security, Medicare, and Medicaid) and are largely responsible for America's very grim long-run fiscal outlook.