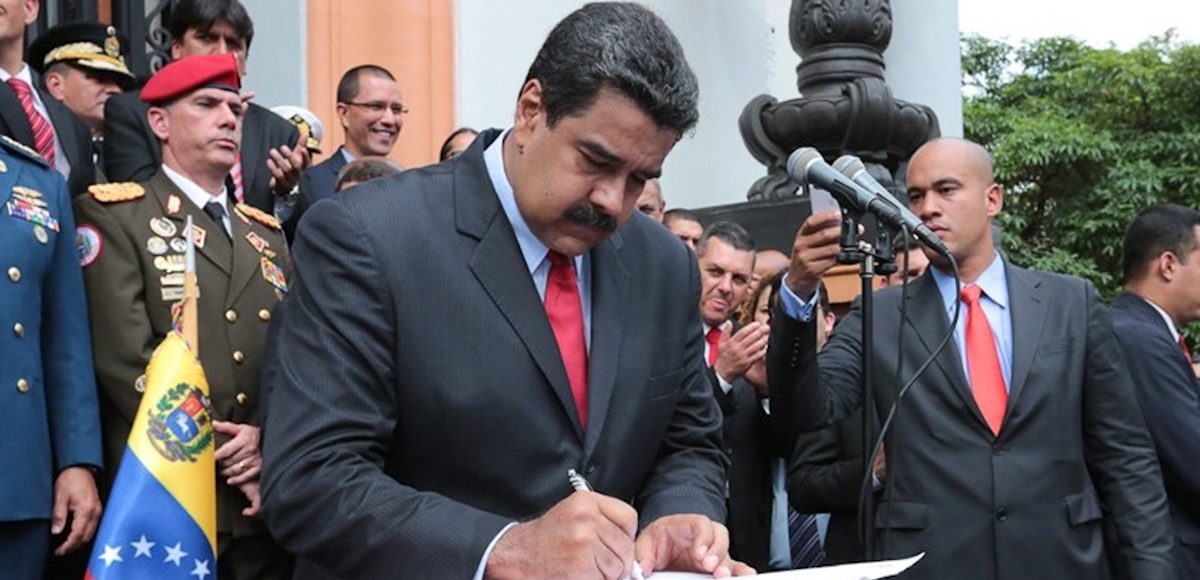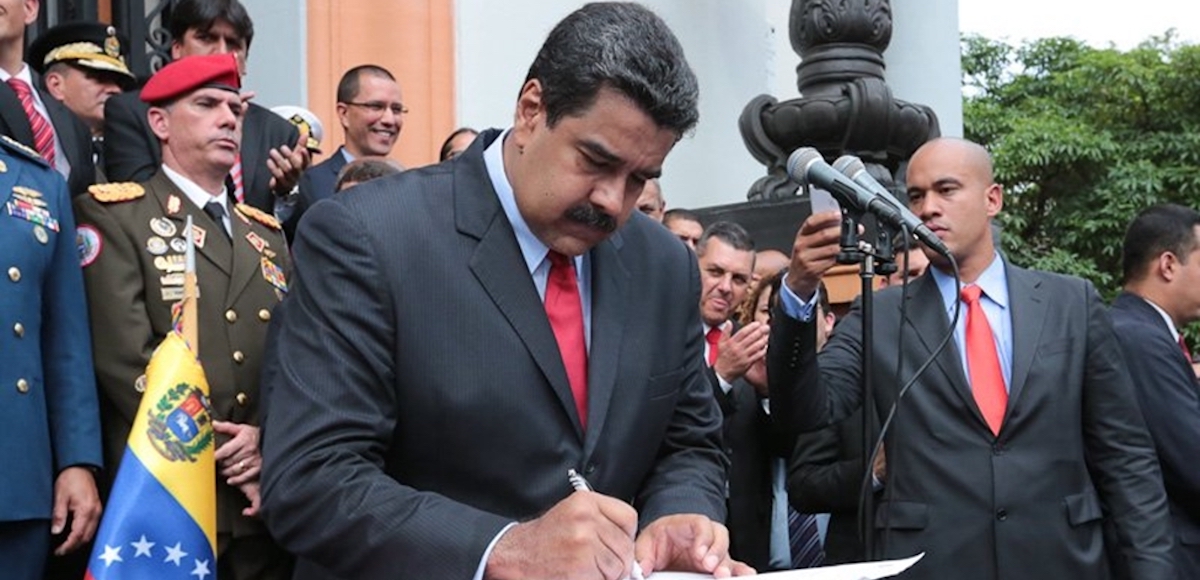 It's now a pattern. I'll come across a soul-sapping story about terrible suffering caused by statism in Venezuela and I think the country has hit rock bottom. Such as back in September, when I read about people literally starving.
But then I will read another report about incredible misery and realize that the socialist regime is even worse than I thought. Such as back in December, when I read about economic deprivation ruining sex for the women of the country.
And then I find another horrifying example of how big government destroys lives and I'm forced to reconsider the definition of failure. Such as last month, when I read about criminal gangs using food to recruit children.
Despite this pattern, I'm going out on a limb and asserting that nothing possibly could be worse than this Washington Post story of Venezuelan parents giving up their children because they can't afford to feed them.
In September, her mother left her at a subway station with a bag of clothes and a note begging someone to feed the child.  Poverty and hunger rates are soaring as Venezuela's economic crisis leaves store shelves empty of food, medicine, diapers and baby formula. Some parents can no longer bear it. They are doing the unthinkable.  Giving up their children. …it was a challenge to actually meet the tiniest victims of this broken nation. My requests to enter orphanages run by the socialist government had gone unanswered. One child-protection official — warning of devastating conditions, including a lack of diapers — confided that such a visit would be "impossible." …A child-welfare official in El Libertador — one of the capital's poorest areas — called the situation at public orphanages and temporary-care centers "catastrophic."  "We have grave problems here," said the official, who spoke on the condition of anonymity out of fear of reprisals from the authoritarian government.
Fortunately, there are still some private facilities that help families.
But even though such institutions are run more efficiently and compassionately, it's still a tragedy that they have to exist. And the stories the reporter uncovered are heartbreaking.
"I didn't know what else to do," said Angélica Pérez, a 32-year-old mother of three, near tears. …she showed up at Fundana with her 3-year-old son and her two daughters, ages 5 and 14. She lost her job… Her plan: leave the children at the center, where she knew they would be fed, so she could travel to neighboring Colombia to find work. She hoped she would eventually be able to take them back. Typically, children are allowed to stay at Fundana for six months to a year before being placed in foster care or put up for adoption. "You don't know what it's like to see your children go hungry," Pérez told me. "You have no idea. I feel like I'm responsible, like I've failed them. But I've tried everything. There is no work, and they just keep getting thinner.
Here's another incomprehensibly sad example.
For many Venezuelan families, hunger presents an excruciating choice.  I met Dayana Silgado, 28, as she entered Fundana's new food center for parents in economic crisis. Silgado seemed drained. The shoulder blades on her thin frame protruded from her tank top. In November, she surrendered her two youngest children to Fundana after losing her job… At the center, she knew, they would get three meals a day. Fundana's home for children did not accept older kids, so Silgado was still trying to feed her two eldest — ages 8 and 11 — at home. …After eating dinner, Silgado said, her children tell her, "Mom, I want more." "But I don't have more to give," she said.
What a terrifying awful country.
Shame on Bernie Sanders. Shame on Joe Stiglitz. Shame on every leftist who offered support for the evil government of Venezuela.
Since we're on the topic of that despotic regime, here are a few additional stories that are worth a mention.
We'll start with a lesson about inflation.
Street vendors in Venezuela are weaving baskets from banknotes after 13,000 per cent inflation rendered them practically worthless. …Cash is worth so little there bank notes are often seen littered on the streets. …street seller Wilmer Rojas has found a use for them. …The 25-year-old is selling origami-style handbags, purses, hats and baskets – all made out of money. …Mr Rojas, a father-of-three, said: 'People throw them away because they are no good to buy anything. …These things are no good for buying anything. At least I am putting them to good use rather than throwing them away.' …Jose Leon, a 26-year-old designer, draws the faces of Star Wars characters over the image of Simon Bolivar and other famous Venezuelans pictured on the notes. Foreign customers pay him up to £14 ($20) for each piece of 'money art', which he said increases the note's value by nearly 5,000 per cent.
Wow. I periodically gripe about the Federal Reserve, but I guess I should consider myself lucky.
Now let's look at our next story. Rather than weave money, some Venezuelans have turned to crime.
When he set off at sunset from the town of La Grita in western Venezuela on his 900-km (560-mile) journey, Aguilar knew he was taking his life in his hands. With hunger widespread amid a fifth year of painful economic implosion under President Nicolas Maduro, Venezuela has seen a frightening surge in attacks on increasingly lawless roads. Just a few days earlier, Aguilar said he sat terrified when hundreds of looters swarmed a stationary convoy, overwhelming drivers by sheer numbers. They carted off milk, rice and sugar from other trucks but left his less-prized vegetables alone. "Every time I say goodbye to my family, I entrust myself to God and the Virgin," said the 36-year-old trucker. …looting of cargoes on roads has soared in Venezuela in recent times and appears…directly linked to growing hunger and desperation among the population of 30 million. …"The hunger and despair are far worse than people realize, what we are seeing on the roads is just another manifestation of that. We've also been seeing people stealing and butchering animals in fields, attacking shops and blocking roads to protest their lack of food. It's become extremely serious," said ORC director Oswaldo Ramirez. …The dystopian attacks in a country with one of the world's highest murder rates are pushing up transport and food costs in an already hyperinflationary environment, as well as stifling movement of goods in the crisis-hit OPEC nation.
Given these horrifying condition, is it any surprise that people are doing whatever they can to escape the socialist hellhole of Venezuela?
Thousands of desperate Venezuelans are trying to enter Colombia in a bid to escape the hunger and soaring crime rate caused by the spiralling economic crisis. Incredible pictures show the mass exodus of refugees crossing the Simon Bolivar international bridge trying to flee the political crisis threatening to engulf Venezuela. Colombia – along with its neighbour Brazil – has sent extra soldiers to patrol their porous border with the country after officially taking in more than half a million migrants over the last six months of 2017. …In a visit to a border city at the epicenter of Colombia's mounting migration crisis, President Juan Manuel Santos on Thursday announced new measures that could make it more difficult for Venezuelan migrants to cross into the country illegally or remain there without any official status. 'Colombia has never lived a situation like the one we are encountering today,' Santos said. Migration into Colombia has surged as Venezuelan President Nicolas Maduro has moved to consolidate his rule and the nation's economy plummets. Colombia migration authorities say there are an estimated 600,000 Venezuelans currently in Colombia – double the number six months ago.
I also know from my visits to Panama that the Venezuelan population has exploded there as well. And I wouldn't be surprised if the same is true for other nations in Latin America as well.