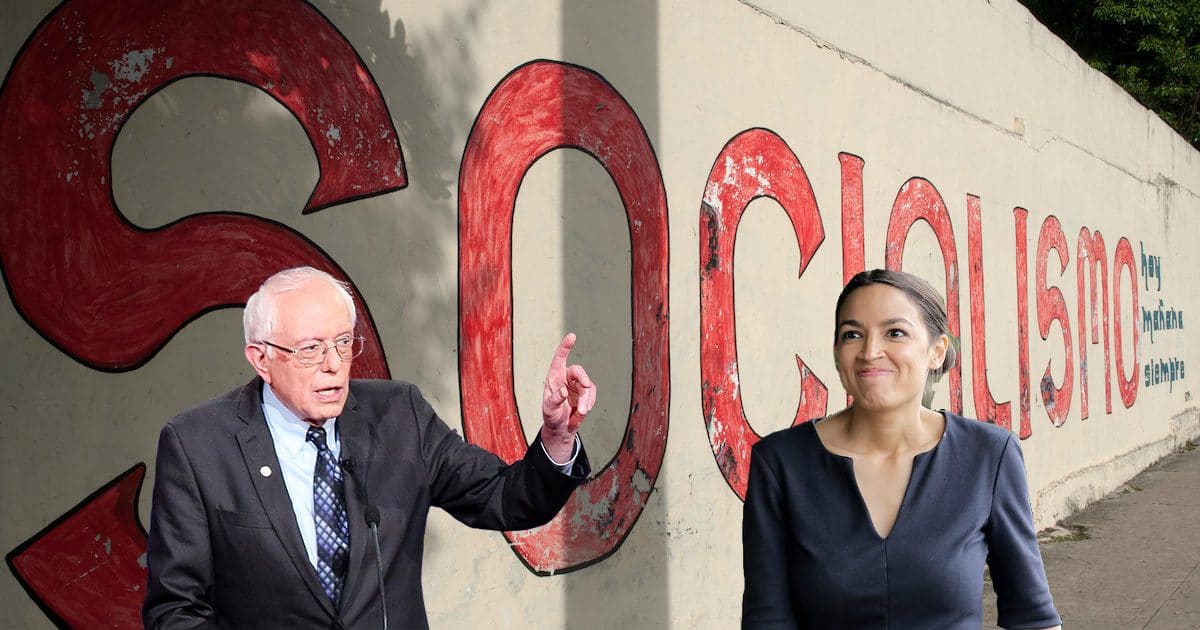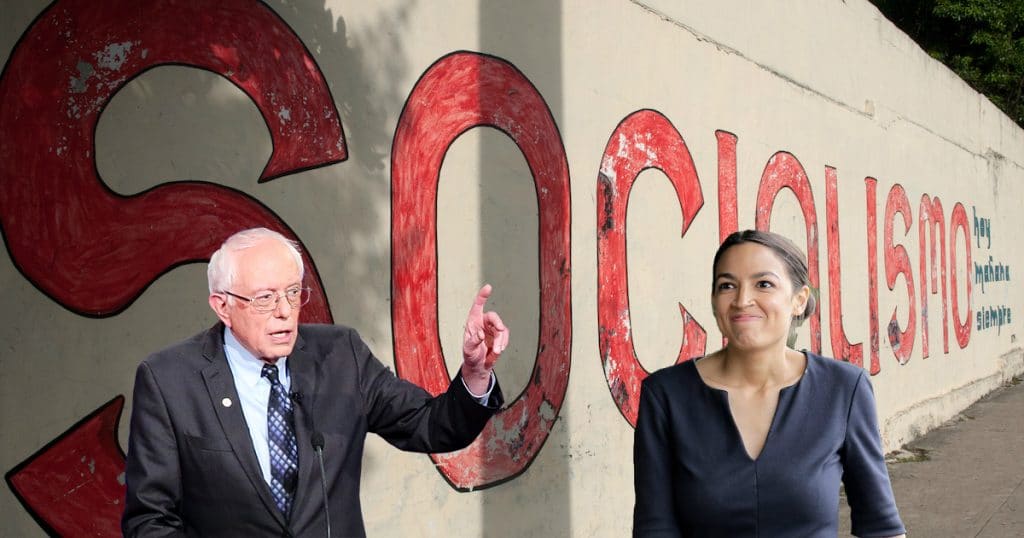 With the surprising success of Senator Bernie Sanders, D-I, Vt., in the last presidential race and the more-recent instant-celebrity status of Representative Alexandria Ocasio-Cortez, D-N.Y., some are wondering if the United States is about to enter a "socialist era."
I've criticized some of the proposals that are part of this movement, such as confiscatory tax rates and the so-called Green New Deal, so it goes with saying that I'm not a fan.
To learn more about the implications of socialism, let's look around the world.
We'll start with Venezuela, which is the focus of a very interesting article in The Washington Post. Here are some excerpts.
Did socialism kill Venezuela? Blessed with the world's largest oil reserves, this South American nation was once the region's richest per capita. Twenty years after the launch of the late Hugo Chávez's Bolivarian Revolution, it is now one of the poorest. …In Washington…Republicans are seizing on Venezuela to score points against those Democrats who have newly embraced the term… But socialism's role in Venezuela's collapse, observers say, is not as clear as either side likes to think. At least fleetingly, socialist policies propped up by state petrodollars helped bolster the country's status as one of the Western Hemisphere's most equitable societies. But state-heavy policies that distorted prices and exchange rates, coupled with corruption, mismanagement and official repression, turned Venezuela's economic landscape into scorched earth. …But it is also not communist Cuba or North Korea, where foreign investment and private ownership are strictly limited. …wealthy Venezuelans still own private companies and high-walled mansions in elite neighborhoods. They play golf at country clubs and are taxed at a relatively manageable 34 percent.
This is very fair reporting.
All the main points are accurate: Living standards have plummeted in Venezuela, oil money complicates the analysis, and the economy isn't quite as statist as Cuba and North Korea.
The article goes on to cite the views of several Venezuelans.
"All the wrongs were created under Chávez," said Henkel Garcia, head of Econometrica, a Caracas-based financial analysis firm. "The economy only survived as long as it did because of high oil prices." …Today, roughly a third of the nation, pollsters say, still appears to back socialism — although only half that many remain loyal to Maduro. …With hyperinflation causing acute shortages of food and medicine, more and more former Chavistas, or adherents of Chávez's ideals, are saying mea culpas and increasingly turning out against Maduro. "Before I die, I want socialism gone from Venezuela," said Yessid Merlano, a 50-year-old waiter. …Scarcities of food and medicine first surfaced years ago but are now so chronic that he and millions of other Venezuelans have shed pounds and sought work abroad. Before returning to Caracas last year, he spent 10 months working as a laborer in neighboring Colombia, "where all I saw were Venezuelans begging in the streets," he said. "I feel guilty that I was a Chavista," he said. "It's all my fault, all the suffering."
I'm glad that many Venezuelans now realize that socialism is misguided.
Though I wonder if they will support the reforms that will be necessary once the current regime is deposed (and given the perverse incentives of politicians, I'm even more worried whether a new government will implement those reforms).
The article concludes with some damning data on the country's economic decay.
State health care, once a pride of the socialists, collapsed as hyperinflation and shrinking resources left hospitals with shortages of syringes and antibiotics, as well as broken equipment too expensive to repair. …Chávez purged skilled managers, engineers and technicians from the state-owned oil giant PDVSA, stocking it with government loyalists. That set it up for a catastrophic failure as global prices fell from record highs. Venezuelan oil output is now at its lowest levels since the 1950s. Industries nationalized by Chávez, who expropriated 1,500 companies, collapsed as regulated prices distorted markets. In two decades, the government seized nearly 5 million acres of productive farmland that has now been largely abandoned. In 1999, there were 490,000 private companies in Venezuela. By last June — the most recent count available — that number had fallen to 280,000.
None of this is a surprise. Venezuela is a basket case.
But that's not our topic today. We're focusing instead on whether there are any lessons that the United States can learn from the Venezuelan debacle.
Or, to be more accurate, I think the key question is whether advocates of democratic socialism in America have learned anything from Venezuela's miserable performance.
Plenty of leftists, including Sen. Sanders, praised the awful policies of Chavez and Maduro.
Now that the chickens have come home to roost and Venezuela's economy has tanked, have any of them apologized?