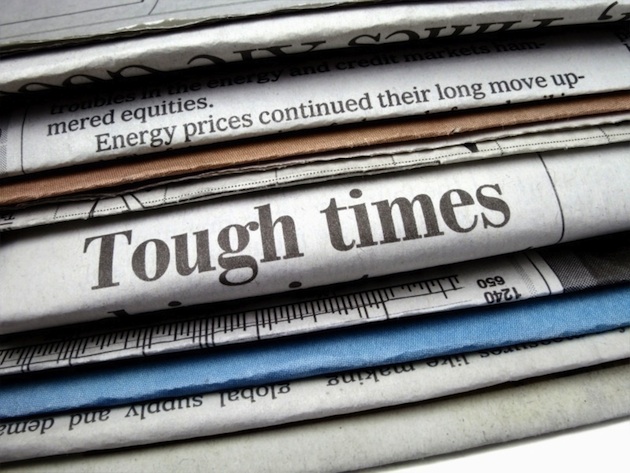 The major network news stations, including NBC, ABC and CBS, are now less trusted by the American public than Internet news sites. The "don't believe what you read on the Internet" adage still applies, however, as only 19 percent of American adults trust Internet news sites.
The results are from a Gallup poll conducted June 5-8.The three major sources of news ranked in the bottom third of 17 different U.S. institutions measured in the poll.
"Americans' faith in each of three major news media platforms — television news, newspapers, and news on the Internet — is at or tied with record lows in Gallup's long-standing confidence in institutions trend," Andrew Dugan from Gallup said.
While trust in Internet news remains low, the trend from since the one prior measurement in 1999 has been roughly constant. On the other hand, the number of Americans saying they have "a great deal" or "quite a lot" of confidence in newspapers or TV news, is on a decades-long decline.
Confidence in newspapers has fallen by more than half since its all-time all of 51 percent measured in 1979. TV news has fallen from its high of 46 percent in 1993, which was the first year that Gallup posed the question.
Unsurprisingly, ideology strongly correlates with a respondent's answer, as the number of conservatives expressing "a great deal" or "quite a lot" of confidence in newspapers has been cut nearly in half to 15 percent. Meanwhile, liberals are far more likely than conservatives — or the adult population as a whole for that matter — to be confident in what have become liberally-dominated newspapers. Still, despite the fact most project leftwing bias, just 34 percent of liberals express a high level of confidence. Nearly a quarter of moderates (24%), meanwhile, have confidence in newspapers.
Over the last decade, the emergence of alternative media and Internet news sites that relay data-driven stories, such as People's Pundit Daily and others, has provided Americans with a choice they never before had. The once-dominant newspapers and network news stations are increasingly falling out of confidence with the American people, despite the fact that Internet news has yet to realize a boom in trust.
A Rasmussen Reports survey conducted back in March this year found that only 24 percent of Americans express trust in the media. The poll found that 59 percent of American adults say they get most of their news from TV, including 40 percent who get it from cable news networks. Also, just 19 percent still get it from the traditional news networks, while 28 percent now use the Internet as their main source of news, and only 7 percent say they still buy and read print newspapers. Only 4 percent get most of their news from radio.
"Amid this rapid change (news-specific websites), Americans hold all news media platforms in low confidence," Dugan wrote. "How these platforms can restore confidence with the American public is not clear, especially as editorial standards change and most outlets lack the broad reach once available to major newspapers and broadcasters."