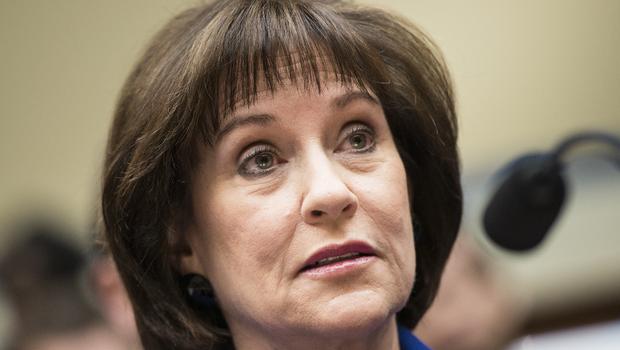 The vast majority of the American people aren't buying the government's story about the lost IRS emails, as just 12 percent of voters believe the emails were destroyed accidentally. Now, 76 percent believe the emails missing from the account of Lois Lerner, the ex-IRS official at the center of the scandal over targeting of conservative groups, were deliberately destroyed.
Though party loyalty is still hanging on, even 63 percent of Democrats now believe the emails were destroyed, while 90 percent of Republicans and 74 percent of independents, agree.
Tuesday morning, with Chairman Darrell Issa (R-CA) at the helm, the House Committee on Oversight and Government Reform held part two of its scheduled series of hearings entitled, "IRS Obstruction: Lois Lerner's Missing Emails." While Democrats are arguing there's no there, there, interest, outrage and suspicion are all growing among the public.
A whopping 74 percent of registered voters say Congress should investigate the IRS "until someone is held accountable," which is an increase from 67 percent measured in April. Adding to the bad news for the president and Democrats, is that the increase is fueled in part by 66 percent of Democrats who now also agree with Republican lawmakers. The hearings came complete with fireworks and headlines, including a National Archive employee who testified to the fact the IRS broke the law.
The Federal Records Act requires any and all government agencies to notify the National Archive in the event that the agency has either — through incompetence or intentional destruction due to corruption — misplaced or cannot account for emails and other records. When asked by Rep. Tim Walberg (R-MI) during this week's hearing about whether the IRS broke the law, David Ferriero of the National Archives, said yes.
"Is it fair to say the IRS broke the Federal Records Act?" Rep. Walberg asked. "If they didn't do that, can we safely assume they did not follow the law?"
"That's right," Ferriero responded. "They did not follow the law."
The Fox News poll is based on landline and cell phone interviews with 1,018 randomly chosen registered voters nationwide and was conducted under the joint direction of Anderson Robbins Research (D) and Shaw & Company Research (R) from June 21-23, 2014. The full poll has a margin of sampling error of plus or minus three percentage points.