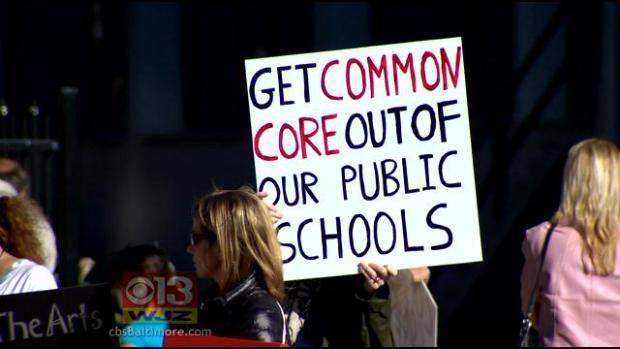 In April, we examined how support for Common Core relied upon ignorance to the standards and particulars of the new, one-size-fits-all policy. Gallup released a survey of public school parents that found a startling two-thirds had not even heard of the controversial Common Core standards, but among high-info parents, support was low. Now, new polling has found that support for Common Core standards among Americans with school-age children has plummeted even further.
Rasmussen tracking on Common Core found support has fallen from 52 percent down to 34 percent, with more Americans questioning whether the new national education standards will even improve student performance. In fact, a whole 54 percent believe public schools place too much emphasis on standardized testing, and just 26 percent believe student scores on these tests should be paramount when determining how well a school is educating our children.
"Americans continue to worry about the state of the nation's schools and believe the federal government still doesn't get it," Rasmussen wrote.
An increasing number of states are opting out of the standards that many opponents say strips teachers and children of their freedoms and choice, as well as destroy child creativity. Glenn Beck, a conservative media giant and staunch opponent of Common Core, says the drop in support is attributed to the fact that even some on the left are aligning with conservatives when they learn what the nationwide standards are truly all about.
There can be little doubt that public opinion, in part, reflects the fact that opponents of Common Core are becoming increasingly pro-active about educating Americans on Common Core standards, as the data show past efforts have clearly payed dividends on public opinion. These efforts are being ramped up as there is a growing sentiment that the anti-Common Core forces are winning the battle.
Beck in late May announced what he described as a "call to action" on July 22, which he said will arm Americans with the knowledge to speak out against Common Core education standards. "We Will Not Conform" will flood movie theaters all across the country.
Though Beck's film will specifically address Common Core, Americans are not impressed with the state of the American education system, in general. Only 17 percent of likely voters believe U.S. public schools provide a world-class education, which is down nine points from 2011 when President Obama first announced that as a priority for his administration. Similarly, just 19 percent of voters think most high school graduates have the skills needed to enter college or the workforce.
This negative sentiment has clearly translated into a golden opportunity for Beck and other opponents of Common Core to reach the American people with their message. If the trend continues, it will become harder and harder to envision an American education system with Common Core standards at its foundation.