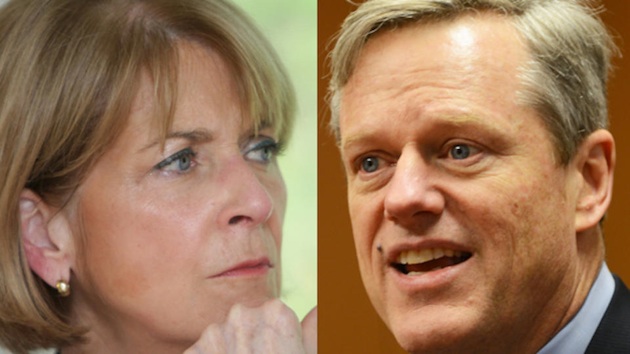 Likely Democrat gubernatorial nominee Martha Coakley now trails her Republican challenger Charlie Baker in the Boston Globe's weekly tracking of the Massachusetts governor race. The race is currently rated "Leans Democrat" on the 2014 Governors Map Predictions model.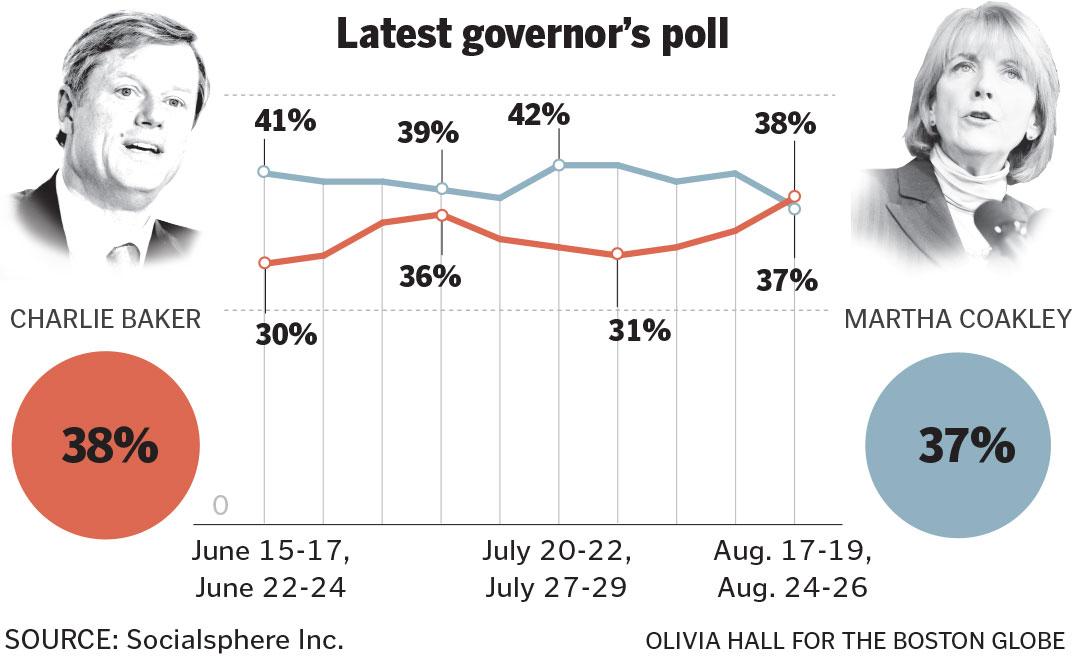 Coakley is the strong favorite to win the nomination, but if she doesn't, then Baker will enjoy a large lead against his other potential challengers, Steve Grossman and Don Berwick. Coakley isn't out of the woods yet. She still faces two Democratic primary chellngers in the Sept. 9 party primary.
However, the Boston Globe tracking survey found she holds a healthy lead, earning the support of 46 percent of likely voters, while 24 percent support Steve Grossman, the state treasurer, and 10 percent back health care expert Donald Berwick.
Because of the state's blue leanings, we are holding out rating where it stands. That said, we have also held making a different call because Baker was dominating early head-to-head surveys. However, he is an exceptionally strong candidate in a blue state that has a frontrunner that is an exceptionally weak candidate.
The mix should make for a close race, particularly if the national environment keeps deteriorating for Democrats.