According to preliminary Super Tuesday exit polls, Republican primary races in Texas, Arkansas, Virginia and Vermont are the most interesting. On the Democratic side, Hillary Clinton is getting a boost from the fact more voters across the states want to see a continuation of Obama's policies–four in 10 to seven in 10–than would like a more liberal agenda implemented.
Will continue to update as the data come in to PPD.
Republicans
In Virginia, once a solidly red state, half of voters want someone with political experience rather than an outsider, which makes the Old Dominion the only state where voters said they feel that way today. Preliminary exit poll results indicate that fewer GOP primary voters in Virginia than elsewhere want to ban non-U.S. Muslims, deport undocumented immigrants or are angry with the government, which bodes worse for Donald J. Trump than previous contests. However, juxtaposed to other Southern states, shared religious beliefs are least important to Virginia voters.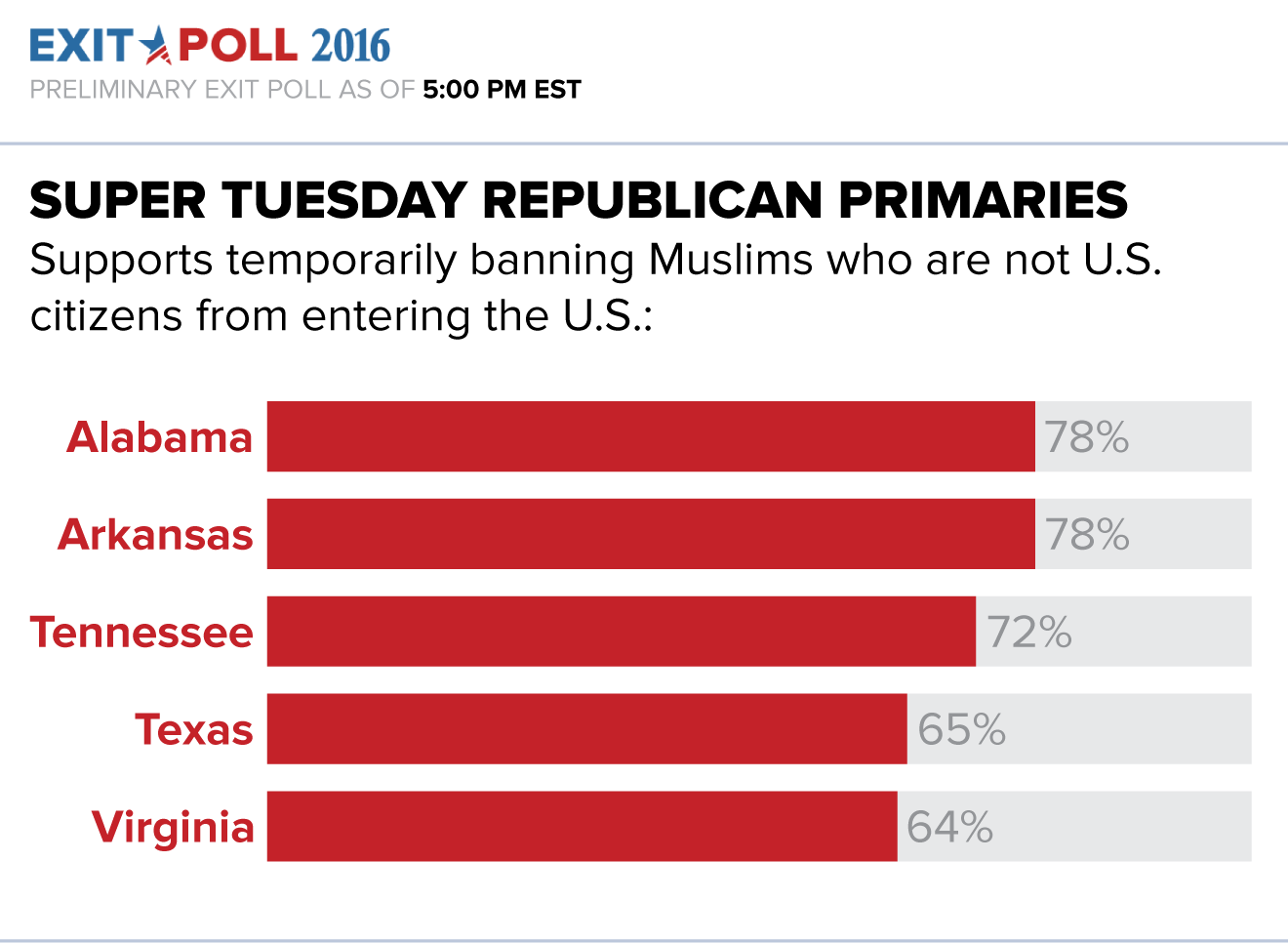 In Vermont, large numbers of independents are turning out–nearly four in 10 GOP voters in preliminary exit poll data–and a third are either moderates or (a few) liberals, more than elsewhere.
In Arkansas, over 4 in 10 voters self-identify as very conservative, which is among the highest of any state so far and good for Texas Sen. Ted Cruz. Eight in 10 Republican primary voters in Arkansas are evangelicals, which is also the highest of any state today.
Democrats
In Oklahoma, black voters are only slightly more than 1 in 10 Democratic primary voters, which is far below their level among other Southern states and good for Sen. Bernie Sanders. Not surprisingly, more voters here think Sanders is honest and trustworthy than say the same about Clinton (7 in 10 vs. 1 in 2). Further, 4 in 10 Democratic primary voters want the next president to continue Barack Obama's policies, lower than all other states today except Vermont and Massachusetts. Roughly a third want to change to more liberal policies.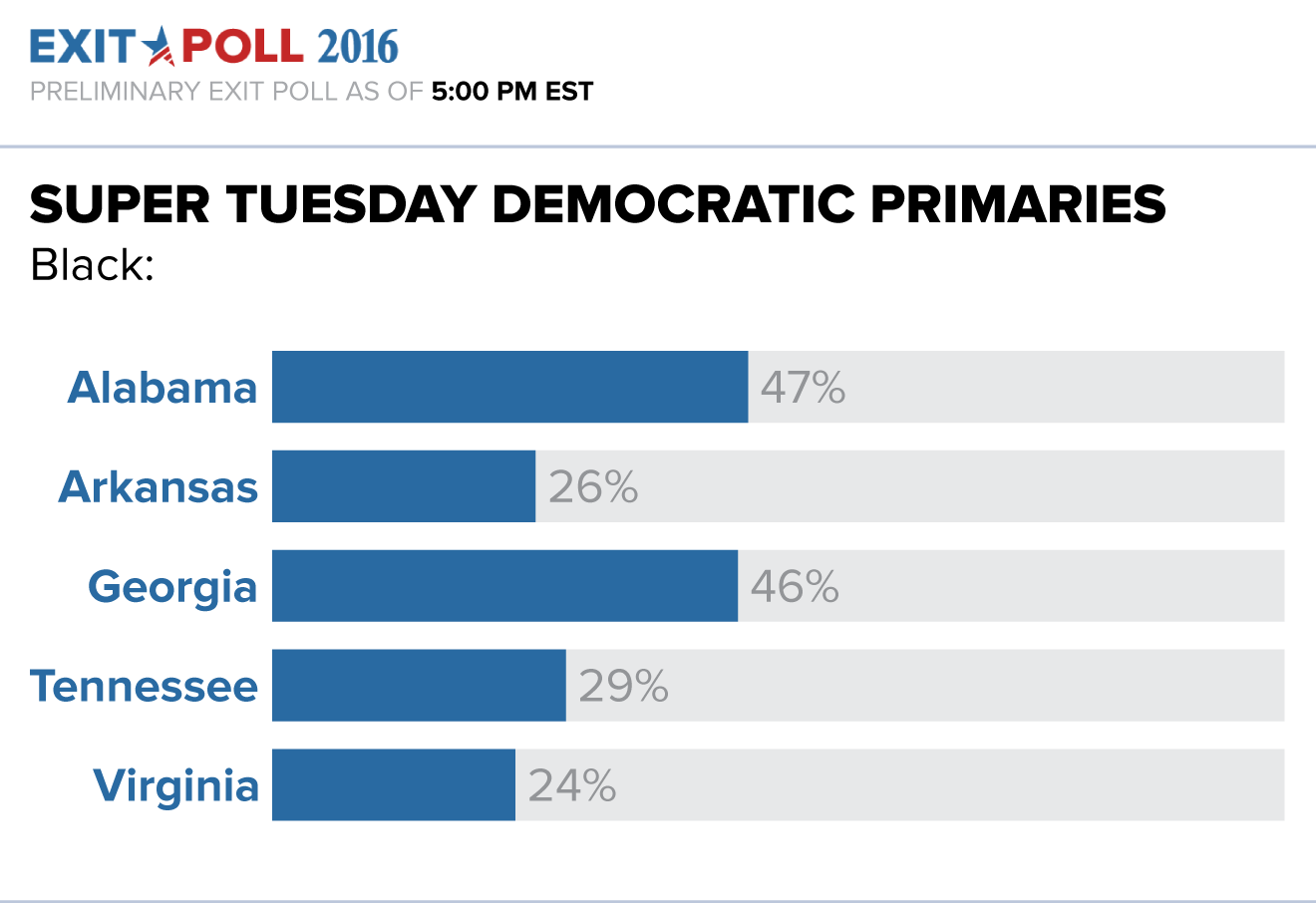 In Massachusetts, seven in 10 voters are liberals in preliminary exit poll results, including three in 10 who are "very" liberal, higher than in today's Southern states and similar to their levels in Vermont. If this holds in later data, it'll be a record high for liberal turnout in a Massachusetts Democratic primary.