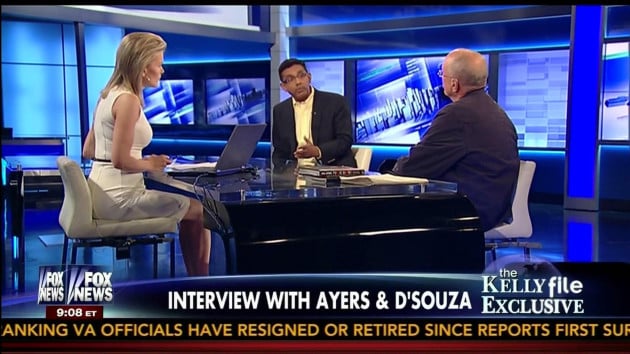 It's Bill Ayers vs. Dinesh D'Souza in Part 3 of a "Kelly File" exclusive. Fox News Channel anchor Megyn Kelly interviews Bill Ayers, the co-founder of the radical 160s leftist group, the Weather Underground, and producer of the new film "America," Dinesh D'Souza.
"America" is a film that answers the attacks from the left that focuses only on the evils in U.S. history and policy. D'Souza explores what the world would be like without America. What if General George Washington, who took several close calls during the Revolution, was killed on the battlefield?
Who would have destroyed the Nazis? Or checked the Soviet Union in the world's first-ever true, bi-polar international system? And, who would have fought the proliferation of communism?
Of course, as a man on the left, Bill Ayers is a communist and finds little wrong with a world filled with centralized governments.