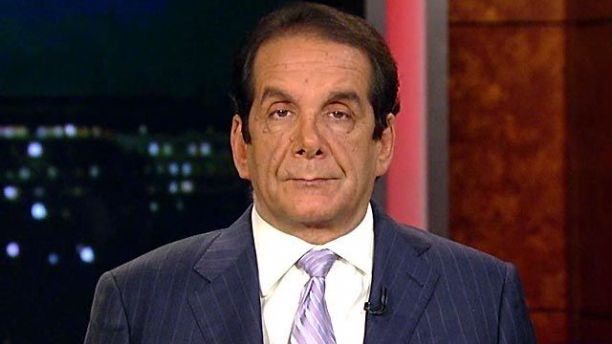 Charles Krauthammer on Monday criticized President Obama's response to the violence that has occurred at the protests in Ferguson, stating on "Special Report with Bret Baier" that "we're a democratic society, you don't do that."
President Obama's statement on Monday addressed two aspects of the conflict in Ferguson — the looters and police force — but he is perceived by protestors in the St. Louis suburb to "have thier back." Since the fatal police shooting of unarmed black teenager Michael Brown, protestors have turned violent and stores have been destroyed and looted.
Krauthammer, a syndicated columnist and a Fox News contributor, said Obama's statements didn't go far enough in condemning the violence.
"He said, you know, if you riot and use guns and attack the police it serves only to raise attention and stir chaos," he said. "Well that's an instrumental way of criticizing it, you're not going to achieve your goals. What he should be saying is that it's wrong. We're a democratic society you don't do that."
Krauthammer said he would like to see Obama ringingly condemn the violence, saying it is clear those perpetuating violence in the city are in the wrong.
"We really have the law on the one hand. We rioters on the other. It isn't a hard choice between them," he said.