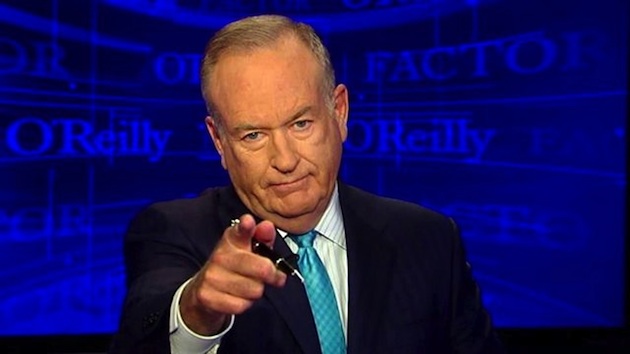 From his vacation, a "really angry" Bill O'Reilly called into his program Monday night to rip New York City Mayor Bill de Blasio and call for his resignation.
"Look, I'm going to walk through this in a very methodical way because I want everybody to hear what I'm saying very clearly because I'm going to send a big message tonight on 'The Factor,'" O'Reilly said at the outset of the segment.
"You have a mayor that comes in, a man named Bill de Blasio. He is a far left individual, who is incompetent," O'Reilly said. "He cannot run the city of New York."
O'Reilly said the murder of two NYPD officers was not de Blasio's fault, contending "no one else has blood on their hands" except the shooter.
The talk show host, however, argued that the NYC mayor has a history of being anti-police and will never regain the trust of the NYPD.
"Who's his best friend? Al Sharpton. Al Sharpton. A racial provocateur and anti-cop individual is de Blasio's best friend. That says it all," O'Reilly said.
"This is an individual who should resign today," he added. "He cannot run this city, he's lost the control of the police department, and their respect."
"They will never come back, no matter what he says, because he sided with the protesters … and he has disgraced the office of mayor of New York City," O'Reilly concluded. "He should resign."