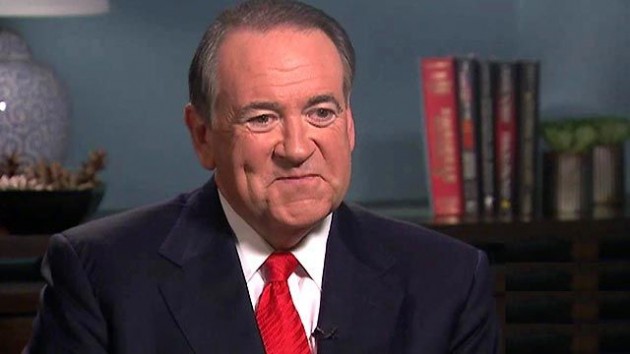 Former Arkansas Gov. Mike Huckabee told Fox News anchor Bret Baier on Special Report Friday that he will announce his 2016 plans on May 5 in his home state. Huckabee, the former host of The Huckabee Show on Fox News, gave his last monologue in early January when he left the show because he was seriously considering a 2016 run.
"I will announce on May the 5th in my hometown of Hope, Arkansas what my plans will be," Huckabee said. "Come to Hope on May the 5th and you'll find out what's going to happen."
The former 2008 presidential candidate shocked pundit by winning the first-in-the-nation caucus state of Iowa, and according to the PPD average in the state, is currently polling in second place with 12 percent. Wisconsin Gov. Scott Walker leads the pack with 20 percent.
But, perhaps due to his relatively low profile over the past few months, he has trailed other headline-makers and GOP hopefuls nationwide, polling at 8.4 percent on the PPD average.