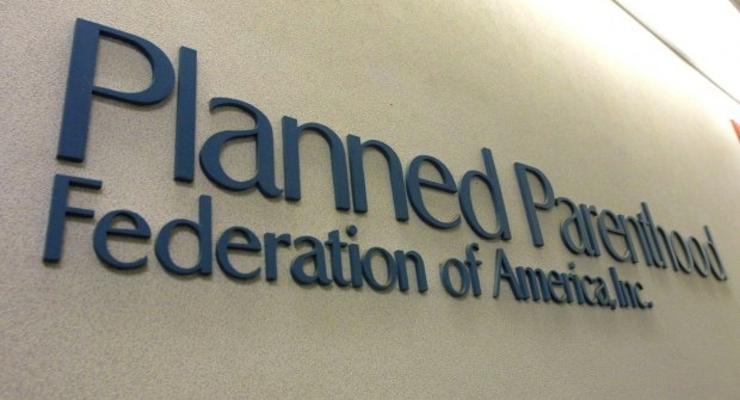 [brid video="12856″ player="1929″ title="Planned Parenthood Official Willing to Sell Whole Baby Bodies For Intact Parts"]
The fifth and most damning undercover Planned Parenthood video released by the Center for Medical Progress shows an official willing to sell whole, 20-week baby bodies for intact baby body parts. The disturbing video shows the Director of Research for Planned Parenthood Gulf Coast, Melissa Farrell, advertising the Texas Planned Parenthood branch's track record of fetal tissue sales, including its ability to deliver fully intact fetuses.
"This is now the fifth member of Planned Parenthood leadership discussing payments for aborted baby parts without any connection to actual costs of so-called tissue 'donation,' said David Daleiden, project lead at The Center for Medical Progress. "Planned Parenthood's system-wide conspiracy to evade the law and make money off of aborted fetal tissue is now undeniable."
In the video, actors posing as representatives from a human biologics company meet with Farrell at the Gulf Coast Houston headquarters to discuss a potential business partnership to harvest fetal organs at the abortion-clinic. The new footage comes one day after the Senate, by a vote of 53 to 46, failed to advance a Republican-led measure to halt federal funding of Planned Parenthood. However, leaders of the GOP-controlled upper chamber vowed to continue the fight.
"Where we probably have an edge over other organizations, our organization has been doing research for many many years," explains Farrell. When researchers need a specific part from the aborted fetus, Farrell says, "We bake that into our contract, and our protocol, that we follow this, so we deviate from our standard in order to do that."
Farrell is asked by one of the investigators specifically if she and Planned Parenthood Gulf Coast could change abortion procedures to better harvest intact baby body parts. Federal law prohibits any alteration in the timing or method of abortion, particularly for the purposes of fetal tissue collection (42 U.S.C. 289g-1).
"Some of our doctors in the past have projects and they're collecting the specimens," Farrell responds. "So, they do it in a way that they get the best specimens, so I know it can happen."
The Center for Medical Progress investigators ask Farrell how she would frame the business contract, in which they pay a higher price for higher quality fetal body parts. "We can work it out in the context of–obviously, the procedure itself is more complicated," suggesting that "without having you cover the procedural cost" and paying for the abortion, the higher specimen price could be framed as "additional time, cost, administrative burden."
"If we alter our process, and we are able to obtain intact fetal cadavers, we can make it part of the budget that any dissections are this, and splitting the specimens into different shipments is this," Farrell says in summing up how affiliates handle transactions. "It's all just a matter of line items."
Farrell also indicates to the investigators over lunch that the specimen sales from her department contribute significantly to Planned Parenthood Gulf Coast's overall finances: "I think everyone realizes, especially because my department contributes so much to the bottom line of our organization here, you know we're one of the largest affiliates, our Research Department is the largest in the United States. Larger than any the other affiliates' combined." In a Texas Senate hearing on July 29, former Planned Parenthood Gulf Coast clinic director Abby Johnson estimated that the affiliate had previously made up to $120,000 per month off of aborted fetal tissue.
"Anyone who watches these videos knows that Planned Parenthood is engaged in barbaric practices and human rights abuses that must end," Daleiden added. "There is no reason for an organization that uses illegal abortion methods to sell baby parts and commit such atrocities against humanity to still receive over $500 million each year from taxpayers."
The video is the fifth by The Center for Medical Progress documenting Planned Parenthood's sale of aborted fetal parts. The sale or purchase of human fetal tissue is a federal felony punishable by up to 10 years in prison or a fine of up to $500,000 (42 U.S.C. 289g-2).