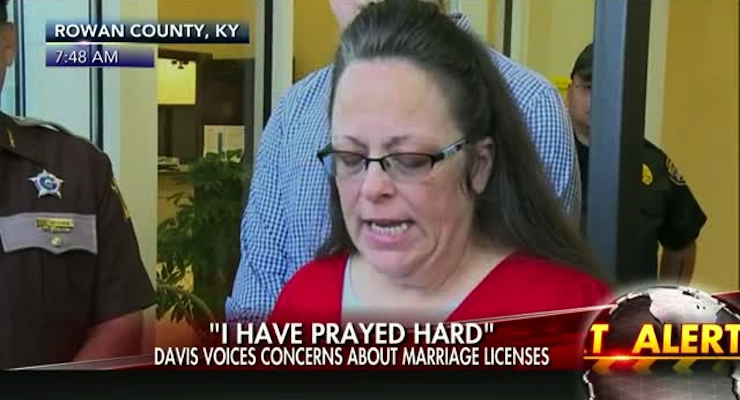 [brid video="15216″ player="1929″ title="Kim Davis I Will Not Take Action Against Deputies Issuing Licenses"]
Rowan County Kentucky clerk Kim Davis said on Monday that she "will take no action against" deputies who issue gay couples marriage licenses to avoid being thrown in jail.
"If any of them feels that they must issue an unauthorized license to avoid being thrown in jail, I understand their tough choice and I will take no action against them," Davis said in a statement read outside the courthouse.
"However, any unauthorized license that they issue will not have my name, my title or my authority on it," Davis added. "Instead, the license will state that they are issued pursuant to a federal court order."
U.S. District Judge David Bunning ordered Davis, who stopped issuing licenses to all couples in June after the U.S. Supreme Court effectively shutdown debate and legalized gay marriage in all 50 states, to jail for contempt. Davis insisted that it would violate her conscience to follow court orders to issue marriage licenses, and spent six days behind bars.