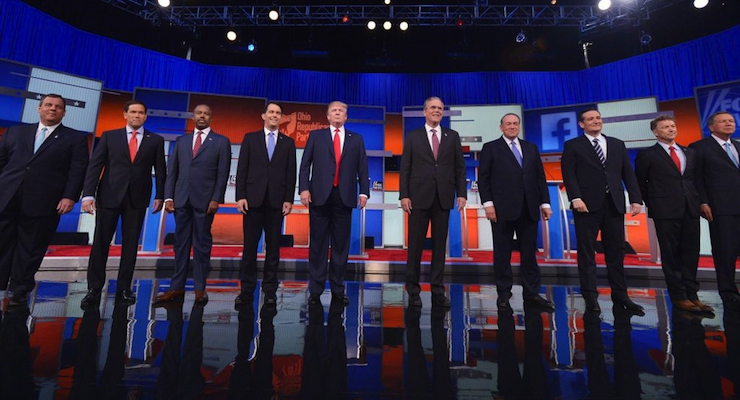 [brid video="15716″ player="1929″ title="FULL Republican Debate CNN Presidential Debate From Reagan Library (91615)"]
Full 2016 CNN Republican debate featuring the top eleven Republican candidates for president at the Reagan Presidential Library in Simi Valley, CA. September 16, 2015.
Real estate mogul Donald Trump, former Florida Gov. Jeb Bush, Wisconsin Gov. Scott Walker, Florida Sen. Marco Rubio, New Jersey Gov. Chris Christie, retired neurosurgeon Ben Carson, Kentucky Sen. Rand Paul, Texas Sen. Ted Cruz, Ohio Gov. John Kasich and Hewlett Packard CEO Carly Fiorina faced off with moderators Jake Tapper and Dana Bash from CNN and conservative radio host Hugh Hewitt.