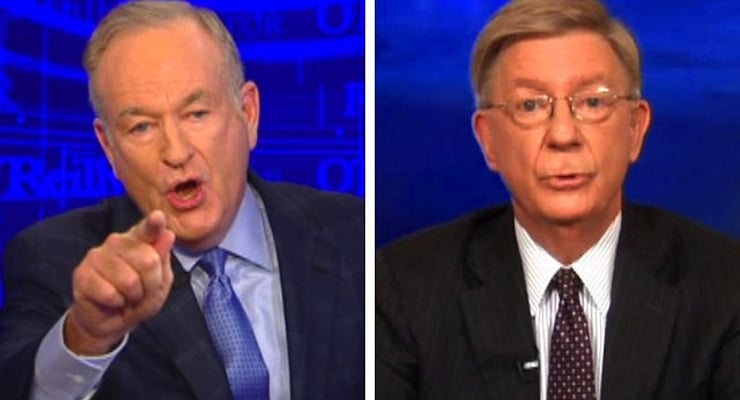 Bill O'Reilly told George Will to his face Friday night on "The O'Reilly Factor" that he was "a hack" in a heated exchange over a memo described as a centerpiece in his new book.
In his weekly column in The Washington Post, Will said Killing Reagan: The Violent Assault that Changed a Presidency was "nonsensical history and execrable citizenship, and should come with a warning: 'Caution — you are about to enter a no-facts zone.'"
The heart of the argument involves the validity of a memo written by an aide to then-Chief of Staff Howard Baker. Will, who is also a Fox News contributor, said O'Reilly used the contested memo to smear the legacy of President Reagan by suggesting he was "addled to the point of incompetence causing senior advisers to contemplate using the Constitution's 25th Amendment to remove him from office."
O'Reilly insisted the book was a "laudatory" piece of work and Will was "a hack" who didn't want the truth of Reagan's struggles and subsequent conquests to be told.