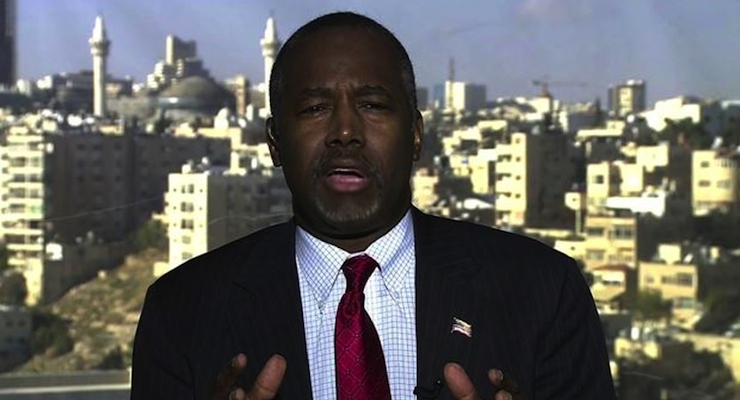 [brid video="21148″ player="2077″ title="Ben Carson I think Jordan could take a lot more of the refugees"]
Dr. Ben Carson, former child's neurosurgeon and Republican presidential candidate, is in Jordan visiting Syrian refugees whom he says uniformly tell him they want to go home.
"Well, you know, I was very, uh, pleasantly surprised that — to see how welcoming they are," Carson said on "Face the Nation" Sunday. "I had an opportunity to talk to many of the Syrian refugees and ask them what is your supreme desire?"
"And it was pretty uniform. They want to go back home, obviously."
Carson went on to praise the effort by the Jordanians, who have been dealing with Syrian refugees for far longer than the more than 3-year civil war currently raging on, albeit on a far greater scale. However, Carson noted that the U.S. can do much more in the effort simply to help Jordan without taking massive numbers of refugees.
"And I said, what kinds of things could a nation like the United States do that would be helpful to you?" Carson reiterated. "And, again, I was a little bit surprised with the answer, because it wasn't what we're hearing a lot. We're hearing that they all want to come here to the United States. And that's not what they want. They want to go back home."