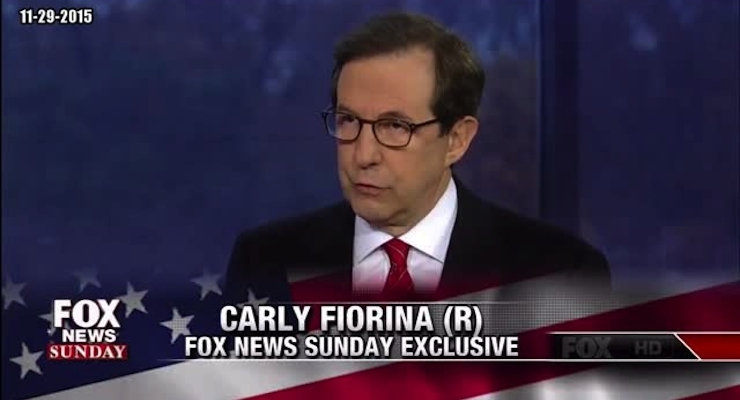 [brid video="21149″ player="2077″ title="Fiorina "Typical Leftwing Tactic" to Blame Me for Planned Parenthood Shooting"]
Carly Fiorina, the former Hewlitt-Packard CEO and presidential candidate, fired back at Planned Parenthood while speaking with Chris Wallace on Fox News Sunday regarding claims that language "like hers" has incited violence against the organization.
A man shot three people outside a Planned Parenthood clinic in Colorado Springs on Friday. The Colorado Springs Police Department confirmed Saturday the suspect is 57-year-old Robert L. Dear, but offered no motive to the crime. However, there are unconfirmed reports he said "no more baby body parts" during the attack, though friends and family say he never spoke about religion or against abortion prior.