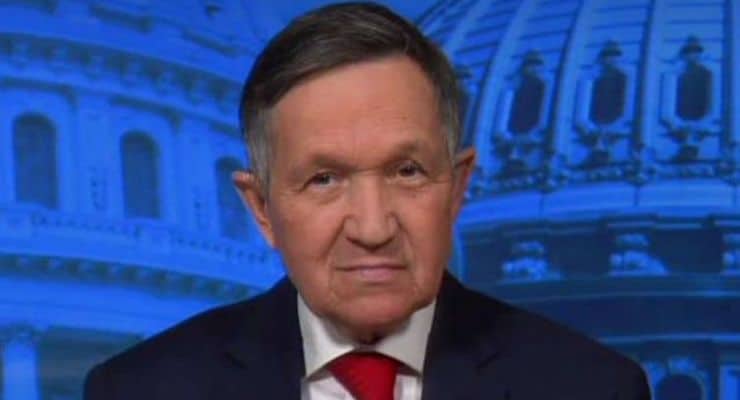 [brid video="121323″ player="2077″ title="Dennis Kucinich Government Wiretapped My Congressional Office"]
Former Ohio Congressman Dennis Kucinich on "The O'Reilly Factor" Monday night claimed that the government wiretapped his office. In 2011, then-Rep. Kucinich was talking to the son of former Libyan dictator Muammar Gaddafi about a resolution he had introduced aiming to prevent foreign intervention, which he believed–ultimately correctly–would lead to radical Islamists taking control of the Middle East country.
It was not a criminal case, which would have been the only instance in which they could have legally listened to his conversation.