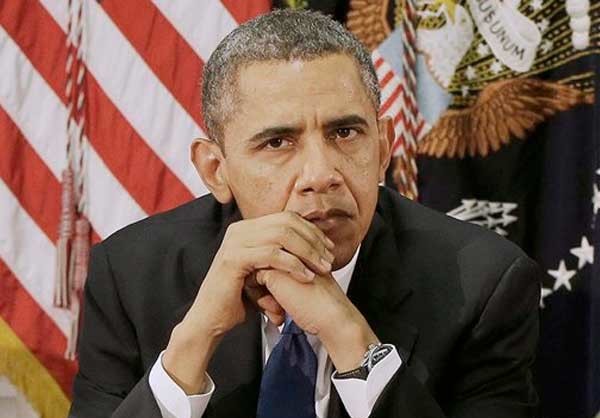 South Carolina Rep. Tom Rice is leading a legislative counter-attack on the blatant executive lawlessness exhibited during the Obama presidency, dubbed the Stop This Overreaching Presidency, or the S.T.O.P. resolution.
The resolution would authorize the House to legally challenge several presidential workarounds, most recently the unilateral delays to key provisions in the health care law motivated by political concerns.
"Our forefathers fought a revolution to get out from under a monarchy," Rice said in an interview on Fox News.
The Supreme Court destroyed congressional standing in Raines v. Byrd (1997), a lawsuit filed by 6 congressmen who challenged the constitutionality of the presidential line-item veto. The high court ruled that the congressmen lacked standing, reasoning that the loss of congressional power they lamented was a "wholly abstract and widely dispersed" injury.
Many critics argue that the power of the House members is an extension of the sovereign power under the Constitution, We the People. The Constitution solely grants the House, which is the closest and most-responsive body of government to the people, the power of the purse to reign in presidential overreach. Congress, alone, has the power to enact laws and changes laws, while the president must enforce those laws faithfully.
However, from unilateral enactment of the Dream Act, which failed to pass the Democratic-controlled Senate, to the unilateral amendments to ObamaCare, the president has arrogantly ignored our Madisonian system of checks and balances on power.
"He may have a pen and a phone, but we got the Constitution," Rice quipped, referring to comments made by Obama and recently reported by PeoplesPunditDaily.com. The statements made by Obama at the open of his cabinet meeting drew sharp criticism and shocked many on the right and left, who viewed them for what they were, a declaration of intention by Obama to ignore his own power restrictions outlined in the Constitution.
"Our freedom is under attack here, and we cannot stand by and watch this president trample our Constitution. This is a concrete action. I don't think there is anything more important happening in the House right now," Rep. Rice said.
The Stop This Overreaching Presidency resolution, at last count, had 66 co-sponsors in the House of Representatives, which Rep. Rice and others hope will pass with majority support, forcing Senate Majority Leader Reid (D-NV) and Senate Democrats into making a difficult decision.
"Our president is clearly saying that he is not going to be bound by the Constitution. One man who can enact the law and enforce the law, he is a king, not a president," Rice passionately stated.
The Stop This Overreaching Presidency resolution is the result of a long laundry list of grievances, which have now begun to turn into serious House action. Throughout his presidency, Obama has violated and overreached on his constitutional executive authority, including the refusal to enforce mandatory minimum sentences, DOMA, federal immigration law and most recently, ObamaCare.
Rice is asking citizens nationwide to visit http://rice.house.gov to "get behind this" resolution, because the precedent being set by this presidency will have dire consequences for freedom in the future, which our children and grandchildren will have to live with or deal with when we are long gone.
Jonathan Turley, a liberal professor at George Washington University, joined by other concerned constitutional scholars, testified in front of the House Judiciary Committee in June of 2013. After 5 minutes and 28 seconds of  questioning by Rep. Steve King of Iowa, Turley states:
I have great trepidation of where we are headed, because we are creating a new system here – something that is not what was designed. We have a rising fourth branch in a system that was tripartite. The center of gravity is shifting and that makes it unstable. And within that system, you have the rise of an Uber-Presidency. There could be no greater danger for individual liberty. I really think that the Framers would be horrified by that shift, because everything they dedicated themselves to was creating political balance – and we've lost it.
Watch the video below: