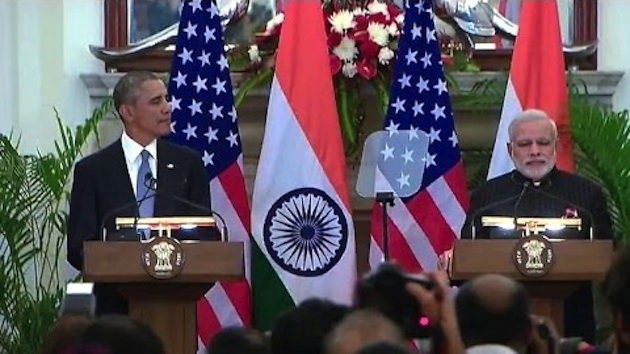 [youtube JcVjTUrGFJI ]
President Obama and officials tried to explain Sunday how Yemen, the nation cited as the Obama doctrine's model for fighting terrorism, collapsed last week. White House chief of staff Denis McDonough said the U.S. was "very focused" on counterterrorism efforts in the Arabian Peninsula, and if Obama "has to act, he will. He has demonstrated that."
"But the government fell! The strategy obviously didn't work," said Face The Nation host Bob Schieffer. "Was this a surprise to U.S. officials? I don't remember any talk about this in the state of the union message."
"We were very focused on counter-terrorism there because of the brutality and the nefariousness of al-Qaeda in the Arabian peninsula — an offshoot of the al-Qaeda central — now we've been very clear that we have a counter-terrorism strategy, Bob, that's what we're trying to do: to make sure we keep them off kilter," McDonough half-heartedly answered. "That's why we did things like we did about Anwar al-Awlaki,for example. That's point one. Point two, you keep bringing it back to the government. It is very important to recognize that governance in Yemen has always been difficult."
The president gave a similar answer when asked by Julie Pace of The Associated Press at a joint press conference with Prime Minister Modi.
"But I guess the point, Julie, is Yemen has never been a perfect democracy or an island of stability," Obama said.
The developments out of Yemen come as state-run television announced Saudi King Abdullah, a powerful U.S. ally in the region and on radical Islamic terrorism dies, leaving the Iran-backed Shiite rebels dominant in their neighboring country. Yemen, which is the poorest Arab nation, is also home to al-Qaeda in the Arabian Peninsula, or AQAP, the group responsible for the attack on French satirical newspaper Charlie Hebdo in Paris.