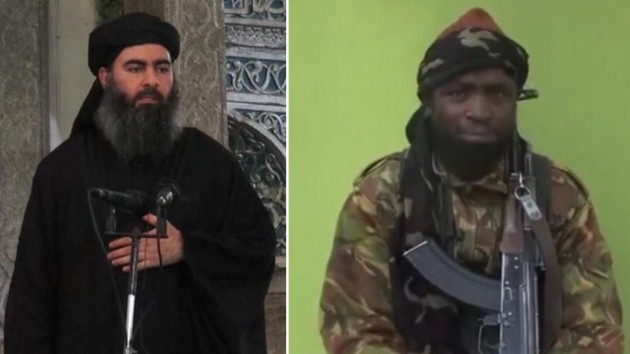 A spokesman for the ISIS terror group said Thursday that it had accepted a pledge of loyalty from Nigeria-based Boko Haram that was made last weekend.
ISIS' media arm, al-Furqan, released an audio statement by spokesman Abu Mohammed al-Adnani that claimed the group's self-proclaimed caliphate had expanded to West Africa. In previous declarations, al Adnani had urged fighters from around the world to migrate and join Boko Haram.
"We announce our allegiance to the Caliph of the Muslims … and will hear and obey in times of difficulty and prosperity, in hardship and ease, and to endure being discriminated against, and not to dispute about rule with those in power, except in case of evident infidelity regarding that which there is a proof from Allah," said the message.